As we reach the end of 2021, we're once again convinced that in troubling times, we need books more than ever. The amount of news around the authors represented by the Pontas Agency is high, but here's a list of the books that defined our year for the amount of awards received, their translation deals or for having brought announcements on the film adaptation side.
2021 started off with the news that Elena Medel had been awarded the Francisco Umbral Prize for the Best Book Of 2020 for her debut novel The Wonders, originally published as Las maravillas in Spanish by Anagrama in 2020. The Wonders will be published in the US and the UK in March 2022 and has landed 15 translation rights deals so far.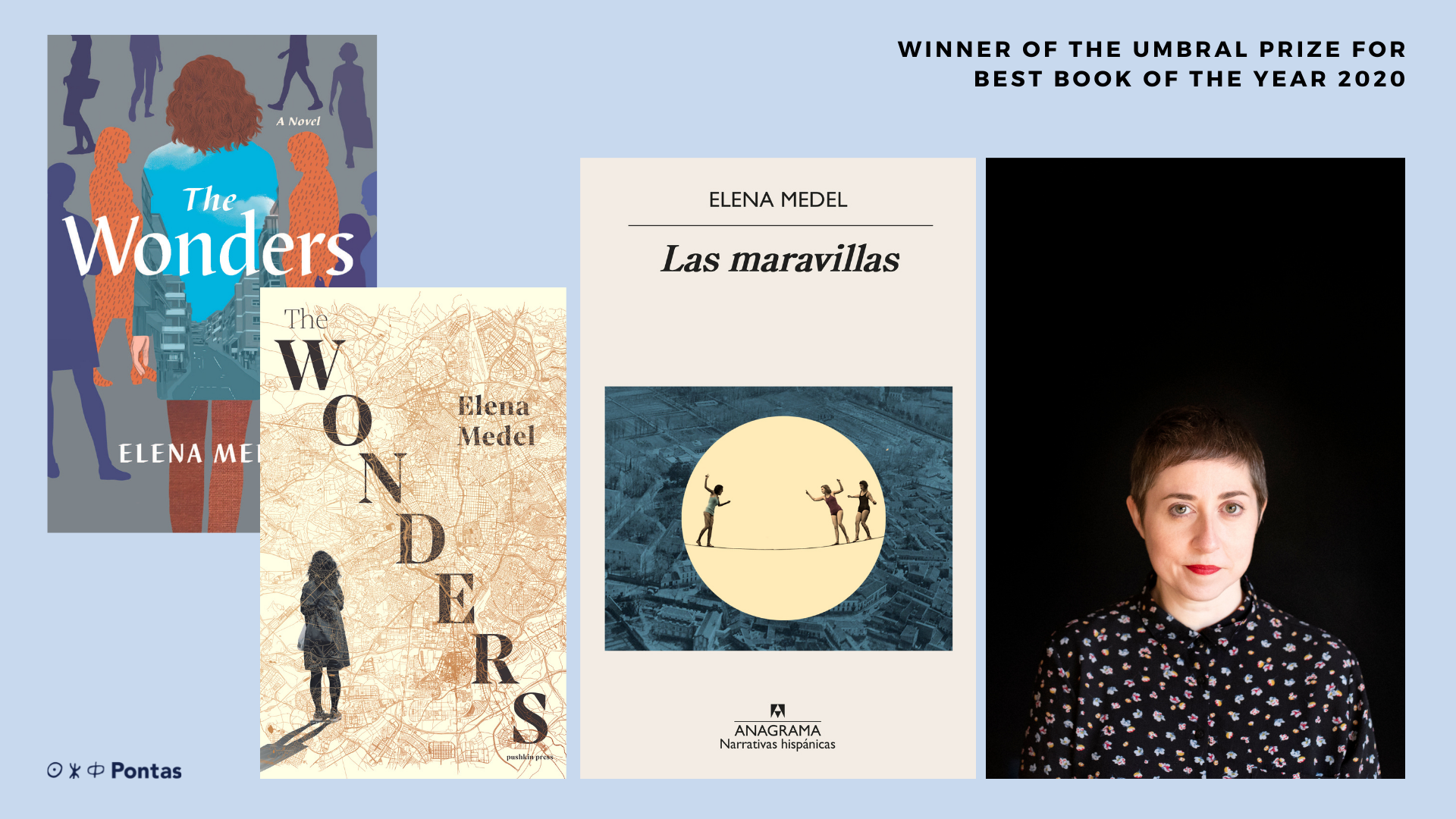 A Death in Shonagachhi by Rijula Das was Picador India's debut fiction of the year and is being published in the US by Amazon Crossing in June 2022 under the title Small Deaths. This literary noir was included in India's most prestigious literary prizes this year. It was longlisted to the JCB Prize 2021 and was awarded the prestigious 2021 Tata Literature Live! First Book Award for Fiction. The judges said of the novel: "an intensely gripping tale of a crime that is, at the same time, a story that is luminous with redeeming touches of love and hope, and a final sense of justice." Das' novel was also optioned by Drishyam Films, to be developed as a TV-series.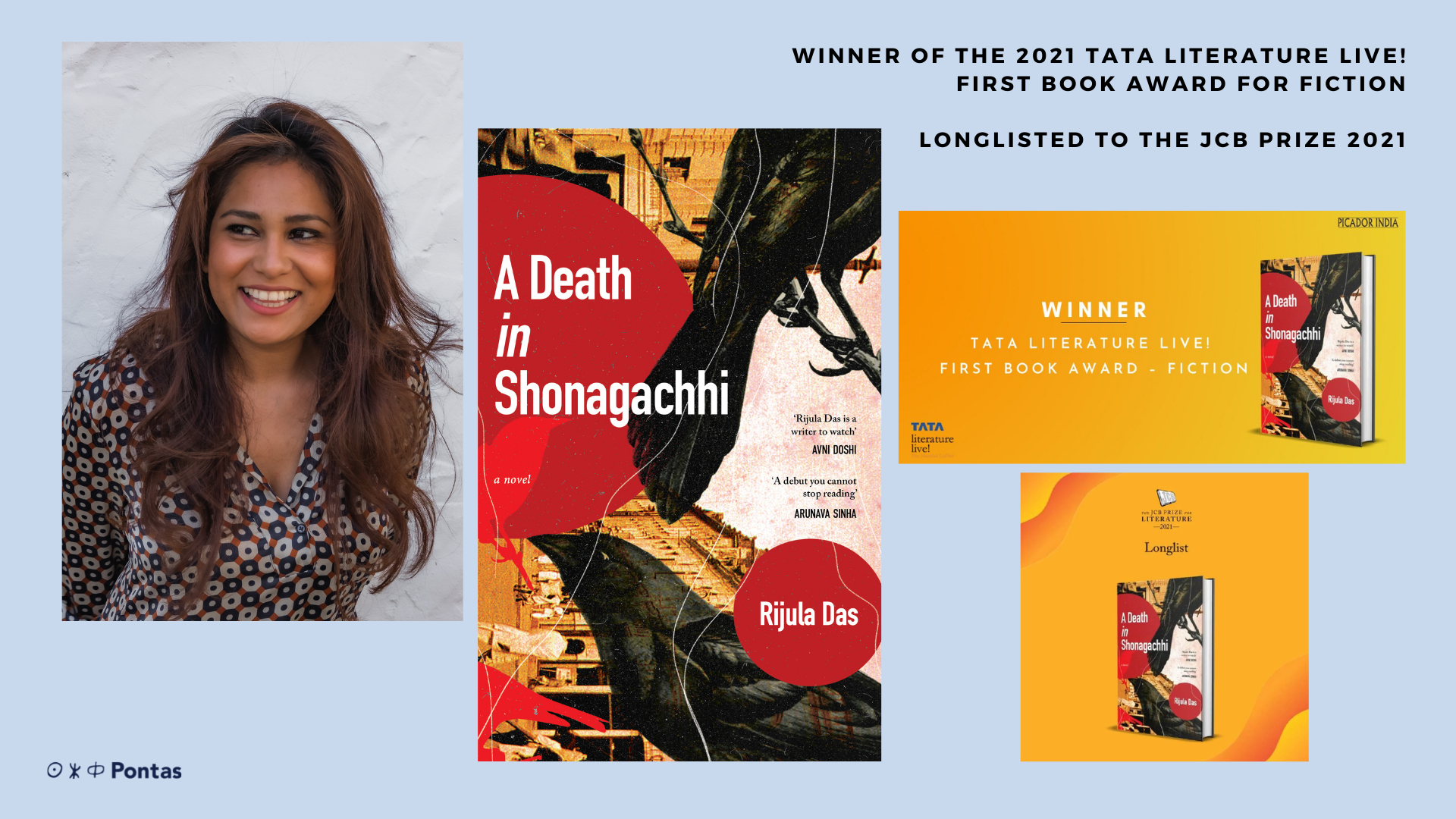 Booker Prize-shortlisted author Avni Doshi's debut novel Burnt Sugar continued to garner attention and awards throughout the year, after being published in January 2021 in the US by The Overlook Press. It was awarded the 2021 Sushila Devi Award, was longlisted for the 2021 Women's Prize For fiction and was longlisted for the 2022 PEN/Hemingway Award for Debut Novel. The shortlist for the PEN/Hemingway award will be announced in early 2022. Burnt Sugar was also highlighted as one of The New York Times' 100 Notable Books of 2021 and one of LitHub's Favorite Books of 2021. In audiovisual news, the novel was acquired by Propagate Content to produce a feature film based on the novel, with Academy Award-nominated Indian-Canadian filmmaker Deepa Mehta attached as writer/director for the feature film (read the news here on Variety and Deadline).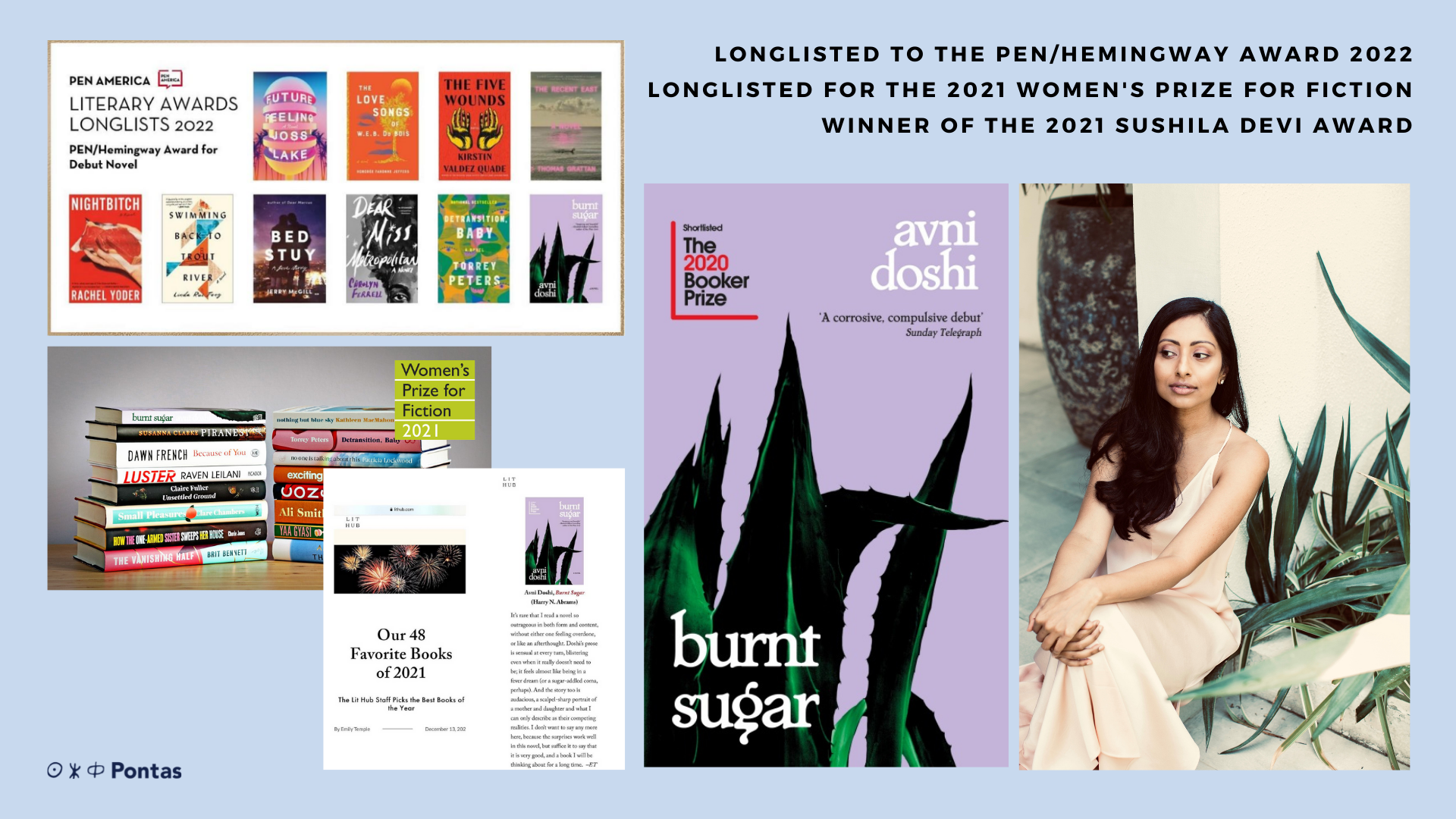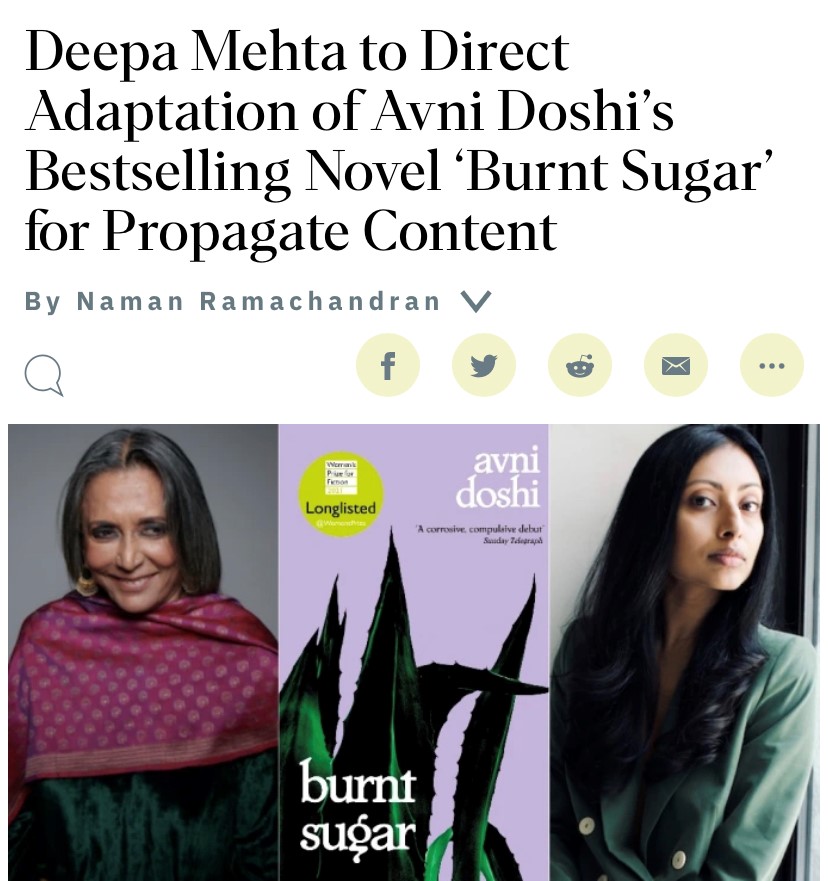 South Africa's new literary sensation Rešoketšwe Manenzhe joined the Pontas Agency in October 2021 and her debut novel Scatterlings, published in South Africa by Jacana in 2020, has been showered with awards. Rešoketšwe has won, among others, the 2021 South African Literary Award for Fiction in English in the category of "First Time Published Author" and was shortlisted for the 2021 Sunday Times CNA Literary Awards. World English-language rights (excluding South Africa) were snapped by Tara Parsons at Harper Via and publication is slated for fall 2022. Translation rights have also been sold to Penguin Verlag (German) and Odeon/Euromedia (Czech).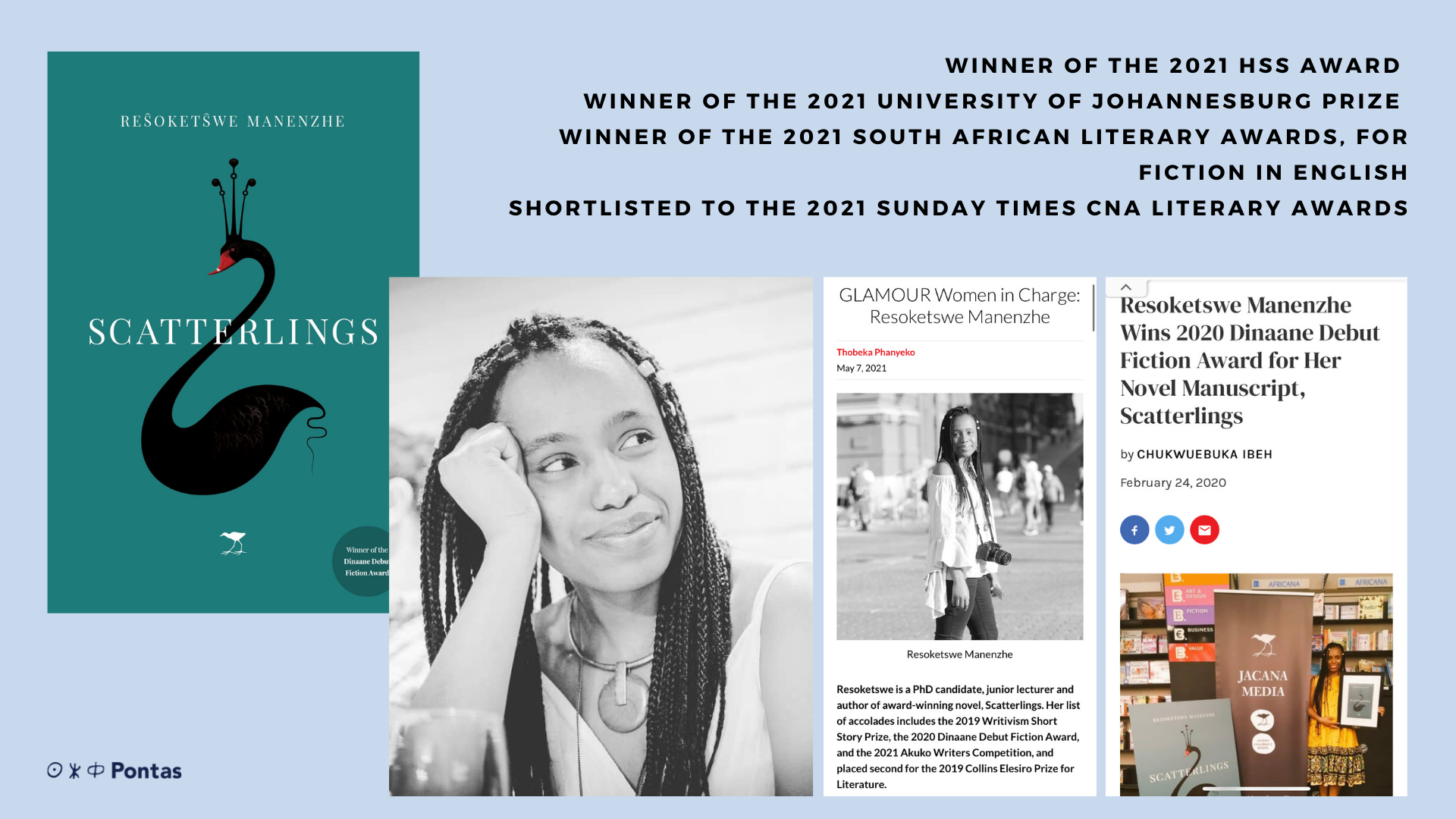 Yet another debut that has garnered interest this year is Mauritian author Priya Hein's Riambel, about life in the Mauritian slums told in vignettes. The novel was awarded the 2021 Jean Fanchette Prize, an award created to encourage literary creations by French-speaking writers from Mauritius, Rodrigues, Reunion, Madagascar, the Comoros and the Seychelles. J.M. Le Clézio, Nobel laureate was the president of the jury. Riambel will be published in English by The Indigo Press and in French by Éditions Globe. Translation rights have already been sold to Sembra (Catalan).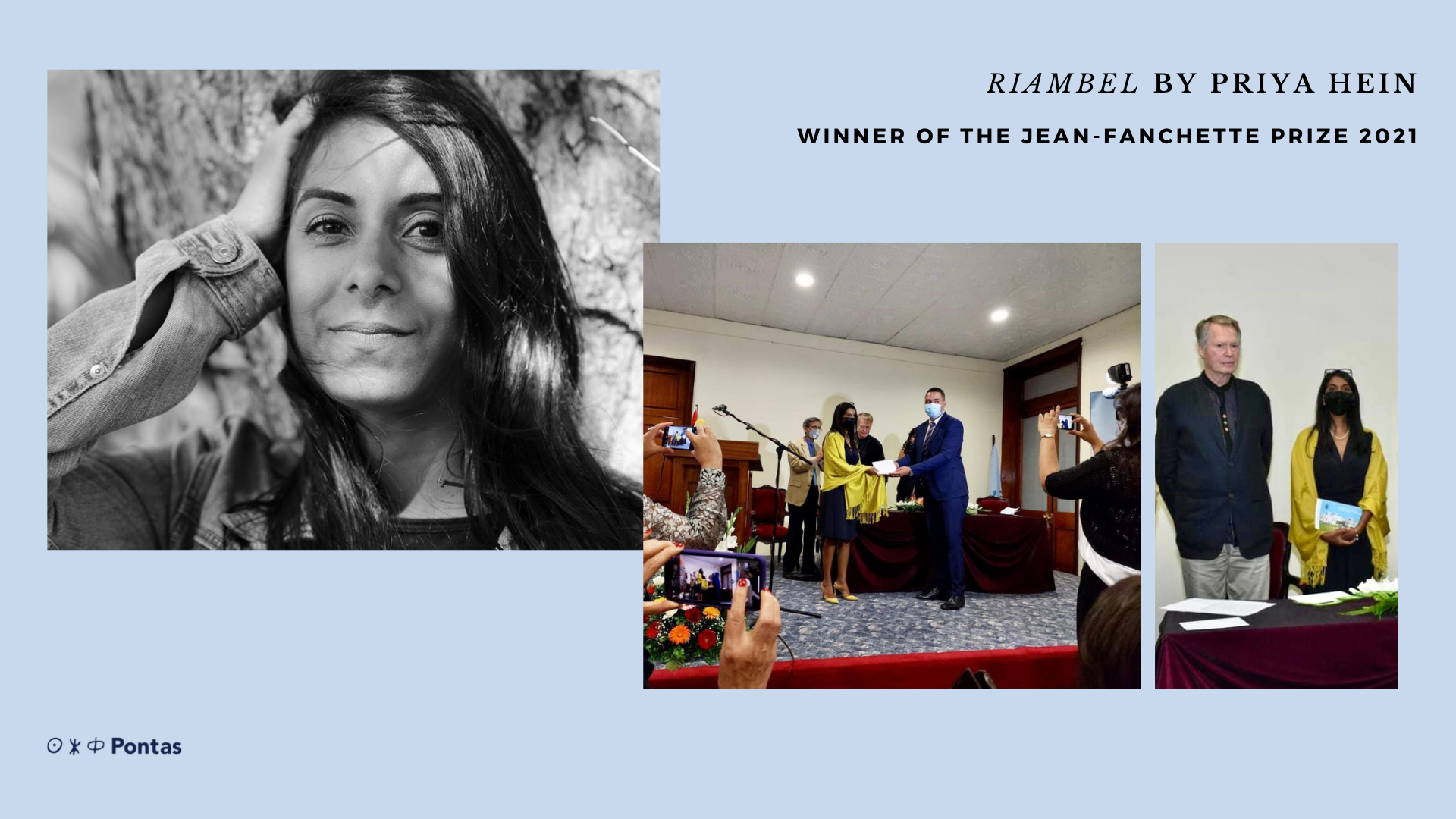 Widely-acclaimed Congolese author of Tram 83, Fiston Mwanza Mujila, was recently awarded the prestigious Prix Les Afriques 2021 for his newest novel The Villain's Dance (originally published in French in 2020 as La danse du vilain by Éditions Metailié), forthcoming in English with Deep Vellum, who recently published Mujila's poetry collection The River in the Belly. The collection is a lyric meditation on the Congo River that explores the identity, chaos, and wonder of the Democratic Republic of Congo as well as race and the detritus of colonialism that was picked as one of Brittle Paper's 50 Notable African Books of 2021, as was Ayesha Harruna Attah's Zainab Takes New York, which is currently available from Headline as an e-book and will be out in paperback in April 2022, and JJ Bola's The Selfless Act of Breathing (out in the UK with Dialogue Books and forthcoming in 2022 in the US with Atria).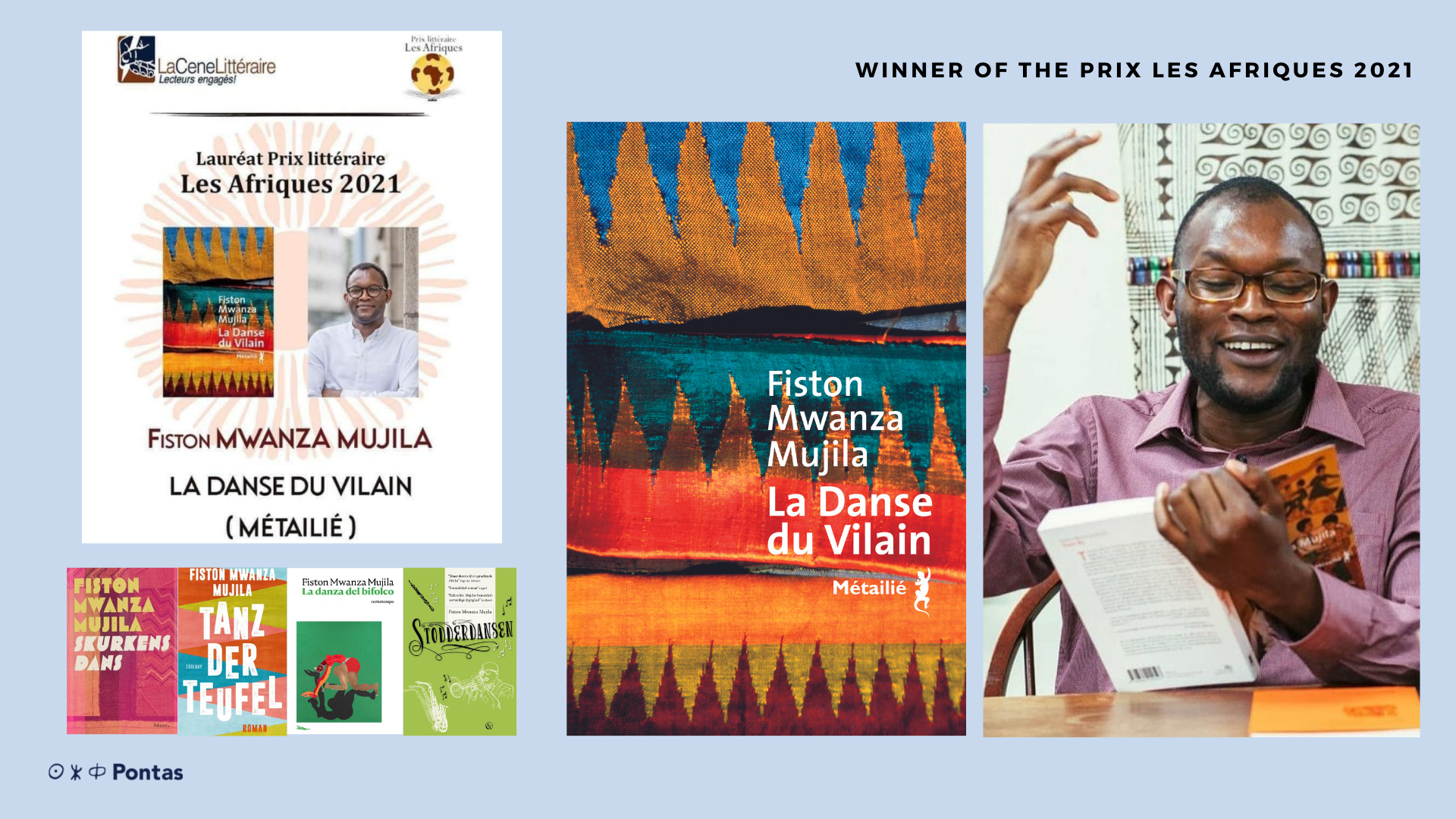 Carl Nixon was also shortlisted for the 2021 Ngaio Marsh Award for Best Crime Novel for The Tally Stick. After being published in New Zealand in 2020, The Tally Stick, a chilling novel about subjugation, survival and the meaning of family, will be available from World Editions in January 2022. Screen rights were recently acquired by New Zealander production company Blondini Brothers Ltd.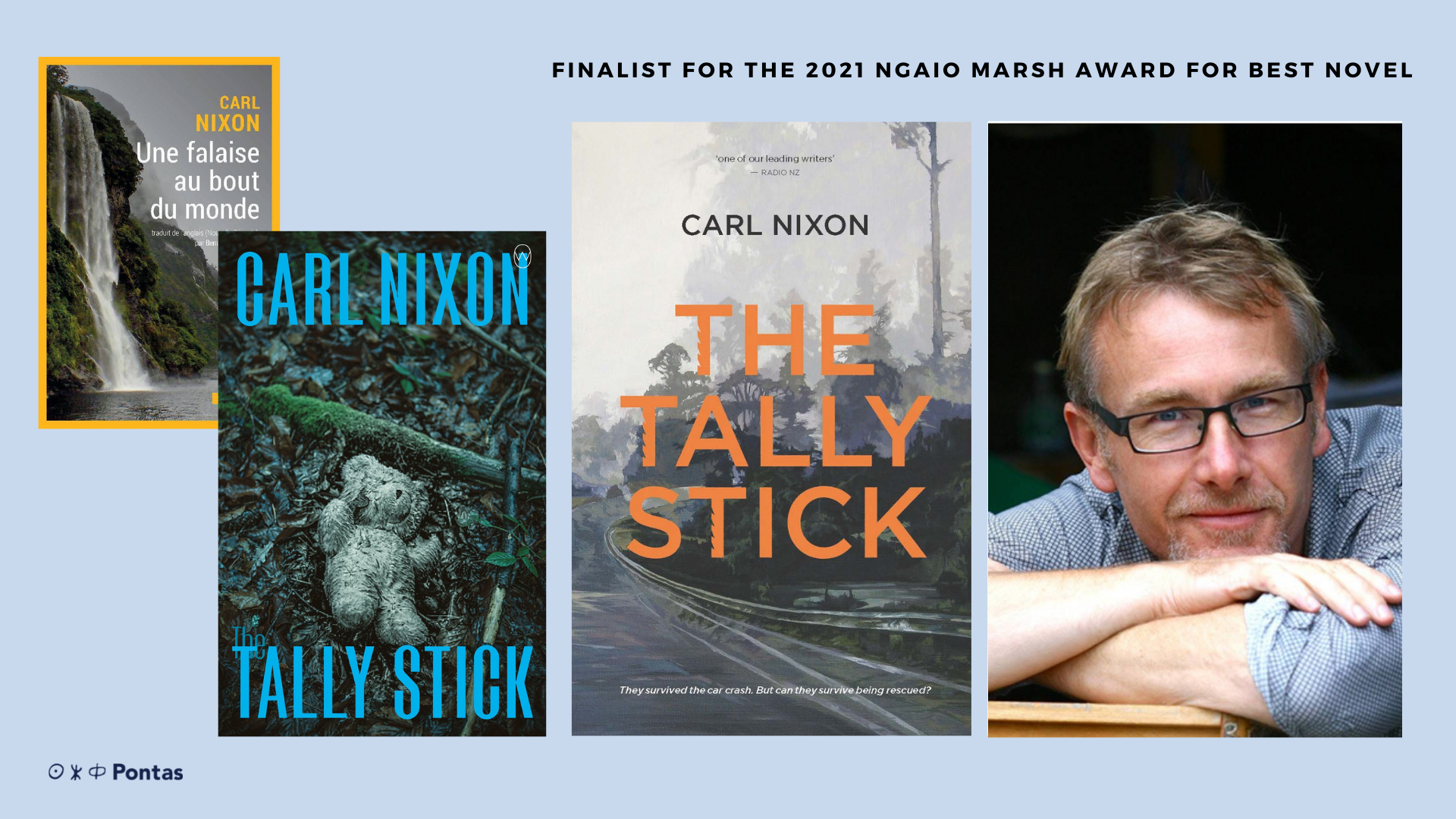 In other audiovisual news, screen rights to Rainbirds by Clarissa Goenawan, which is being translated into ten languages so far and was recently published in Italian, were acquired by Japan-based production company Kowatanda Films, for filmmaker Anshul Chauhan to direct the adaptation.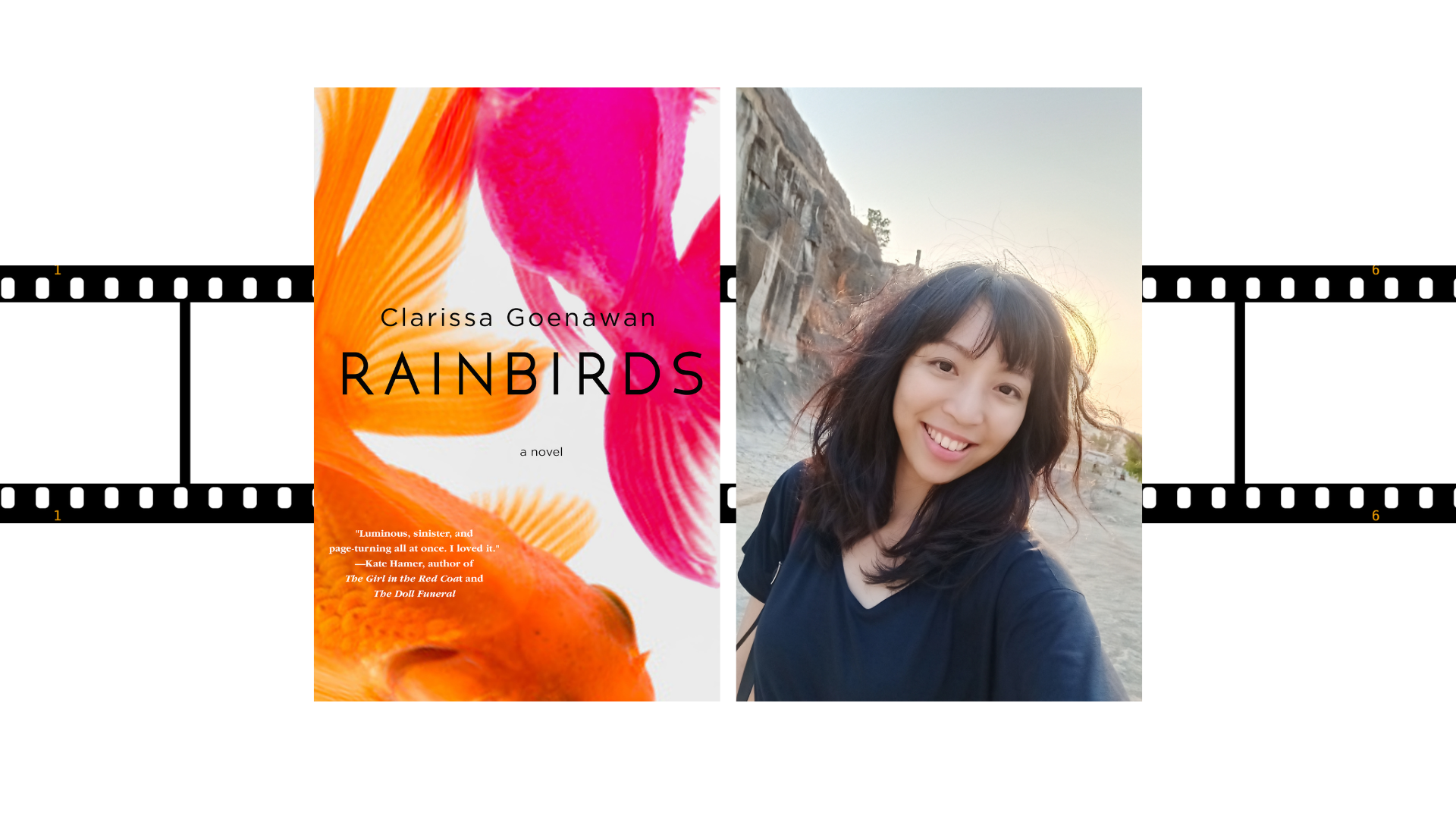 The Pontas Agency also announced in October that bestselling author Dolores Redondo's award-winning novel The North Face of the Heart and literary phenomenon Baztan trilogy had been optioned by Heyday Television, which is part of NBCUniversal International Studios, a division of Universal Studio Group. David Heyman (founder of Heyday and whose long list of credits as producer include all Harry Potter adaptations, The Boy in The Striped Pyjamas and The Secret Garden) will oversee the projects together with Tom Winchester (read the news here on Deadline and Publishing Perspectives). This news followed the announcement that The North Face of the Heart had won the coveted Elle Magazine 2021 Readers Grand Prix accolade (Grand Prix des Lectrices de ELLE 2021) in France, where it is published by Gallimard.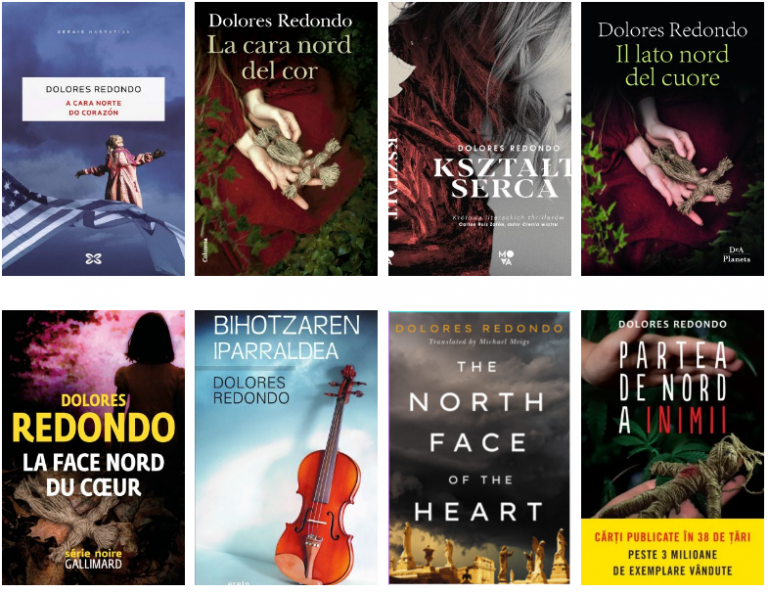 Last but not least, the film adaptation of Eka Kurniawan's third novel, Vengeance is Mine, All Others Pay Cash, won the most important award at an A-list international film festival, the Grand Prize for Best Film at the Locarno Film Festival 2021 that took place in August in Switzerland. Originally published in Bahasa Indonesia by Jakarta-based publishing house Gramedia in 2014, it was also published into six other languages, including English, German and French. Eka Kurniawan was the first Indonesian author to be nominated for the Man Booker International Prize in 2016 for his debut novel Beauty is a Wound, and co-wrote the script with Edwin, who became the first Indonesian filmmaker to win the first prize in the Locarno festival's 74-year history.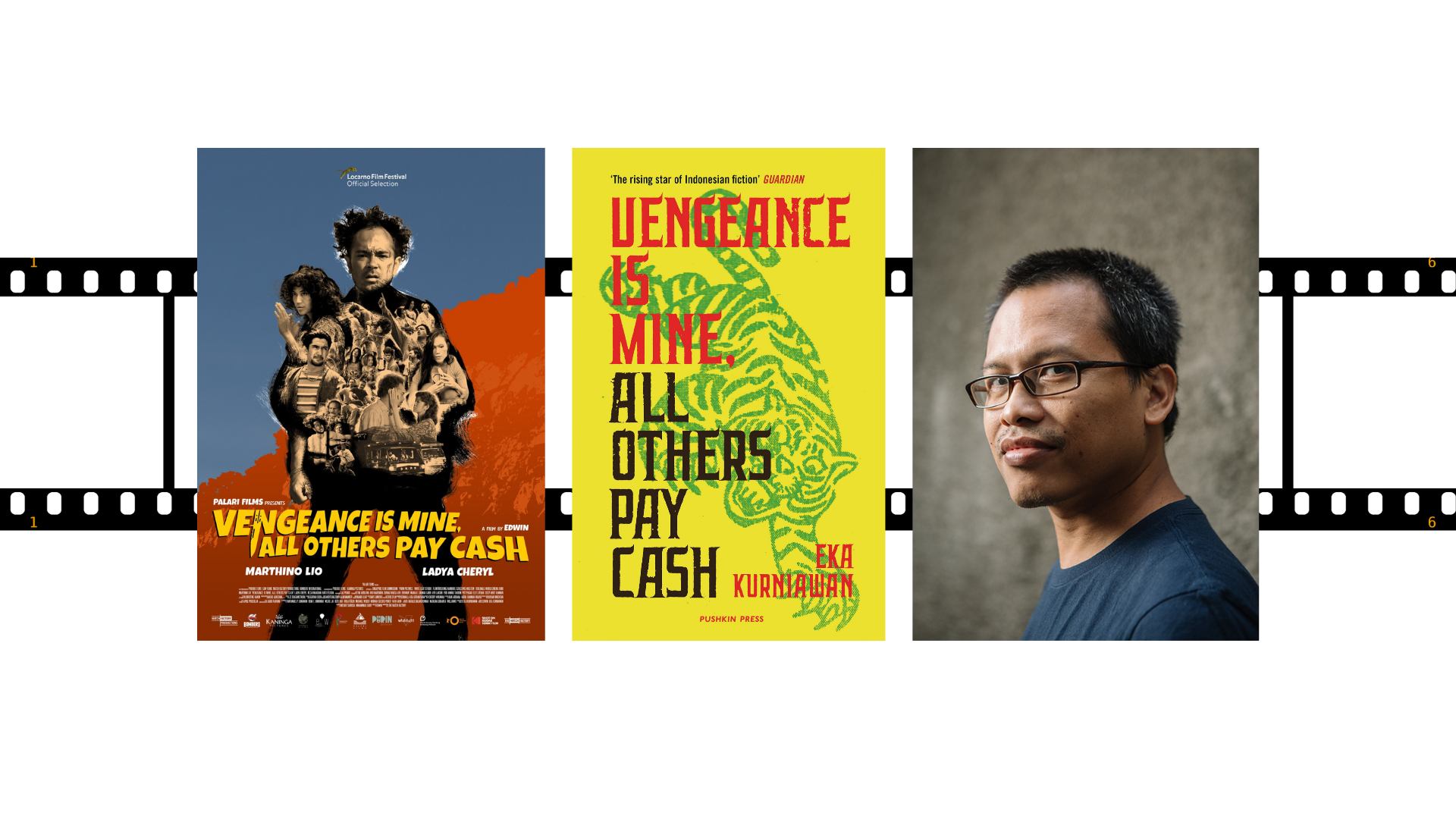 Eka Kurniawan's work continues to gain attention from filmmakers, as a short story of his, "The Well," published in Tales of Two Planets: Stories of Climate Change and Inequality in a Divided World (edited by John Freeman and published by Penguin Books in 2020), has recently been optioned by Jakarta-based production company Tanakhir Films.
---
For more information about any of the above titles, please contact Maria Cardona (maria@pontas-agency.com) or Anna Soler-Pont (anna@pontas-agency.com).