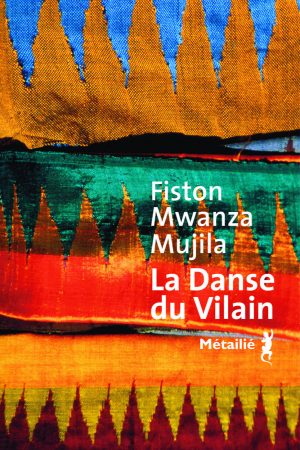 The Villain's Dance
The Democratic Republic of Congo, otherwise known as Congo-Kinshasa or DRCongo, has had a series of names since its founding. The name of Zaire best corresponds to the experience of the novel's characters. The years of Mobutu's regime were filled with utopias, dreams, fantasies and other uncontrolled desires for social redemption, the quest for easy enrichment and the desecration of places of power.
Among these events: Zairians' immigration to Angola during the civil war boycotting the borders inherited from colonization, as if the country did not have its own diamonds, and the occupation of public places by children from outside.
The author creates the atmosphere of the time through a roundup of characters: the diviner Tshiamuena, also known as Madonna of the Cafunfo mines, prides herself of being God with whoever is willing to listen to her. Franz Baumgartner, an apprentice writer originally from Austria and rumba lover, goes around the bars in search of material for his novel. Sanza, Le Blanc and other street children share information to the intelligence services when they are not living off begging and robbery. Djibril, taxi driver, only lives for reggae music. As soon as night falls, each character dances and plays his own role in a country mined by dictatorship.
Request more information
Covers
Original Language
FRENCH | Éditions Metailié
Translation Rights
ARABIC | Al Kotobkhan
DANISH | Jensen & Dalgaard
ENGLISH (US & Canada) | Deep Vellum
ITALIAN | Nottetempo
GERMAN | Zsolnay und Deuticke / Hanser
SWEDISH | Rámus Förlaget
Prizes
Winner of the Prix Les Afriques 2021
Nominated for the Prix Wepler La Poste
Reviews
"Fiston Mwanza Mujila opens the doors of an effervescent Africa, one devastated by misery, but incredibly fresh and in which the dance is some sort of metamorphosis and Fiston's language, jazzy and acid, becomes magical." Page des Libraires
"A quasi-cinematographic fresco, which we see unfold in the course of a frenzied reading, carried by an inimitable language." AM Magazine
"Playing with the fluid mechanics of languages in his writings, Fiston Mwanza Mujila invents his own genealogy and fills in the cracks." Francophonie Du Monde
"Formidable second novel with characters sketched with greed and with the farcical and colored writing of the Congolese author of Tram 83." L'appel
"As he had done with Tram 83, Mwanza Mujila put the fever in a big city of the country. The only difference is that the story is more political, more dramatic, more rooted. For this large-scale fiction, he plays with an invigorating language, that reaffirms the beauty of "clandestine journeys" and "wandering transhumance" that literature can offer." Le Monde Diplomatique
"Mwanza Mujila, by holding this disconcerting novel upright from one end to the other, confirms here (as if it was still necessary after Tram 83) his remarkable skill." Le Monde
"In an inventive and assertive prose, the Congolese writer Fiston Mwanza Mujila sublimates the vitality of those condemned to survival in his country." L'humanité
"Fiston Mwanza Mujila, worthy heir to the genius of African storytellers, creates a unique universe of humor, devious characters and urban bazaar." Petit Journal
"Literature, in Fiston Mwanza Mujila's case, becomes stronger, as it is not placed on a pedestal: like the inhabitants of the street, it has to negotiate its survival, day by day. Literature has no choice but to exist at her best, far from the known paths." Politis
Other Books