Fiston Mwanza Mujila was recently awarded the prestigious Prix Les Afriques 2021 for his newest novel The Villain's Dance (originally published in French in 2020 as La danse du vilain by Éditions Metailié). Translation rights have been sold to Al Kotobkhan (Arabic), Jensen & Dalgaard (Danish), Nottetempo (Italian), Zsolnay und Deuticke (German), Rámus Förlaget (Swedish) and to Deep Vellum for English rights in North America. All other translation and audiovisual rights are currently available.

The Prix Les Afriques was created by the association La Cene Littéraire in 2015. It is awarded annually to an African or writer of African descent who has written fiction highlighting a human, societal, ideological, political, cultural, economic or historical issue related to Africa or its diaspora. It has been won previously by Ayobami Adebayo (2020), Elnathan John (2019), Kei Miller (2018), Abdelaziz Baraka Sakin (2017) and Hemley Boum (2016).
Of The Villain's Dance the jury said: "This novel mainly evokes the themes of inter-African migration, the artisanal exploitation of the richness of their land by Africans and the constant deterioration of their living conditions. It is also about the growing gap between the African population and its political class –which are the only ones getting richer and richer. Fiston Mwanza Mujila also questions the so-called joviality of Africans in general and the Congolese in particular, by summoning through his characters, the history of personal and collective tragedies that hide behind a laugh or the frenzied rhythm of a dance –in this case, that of the 'villain'."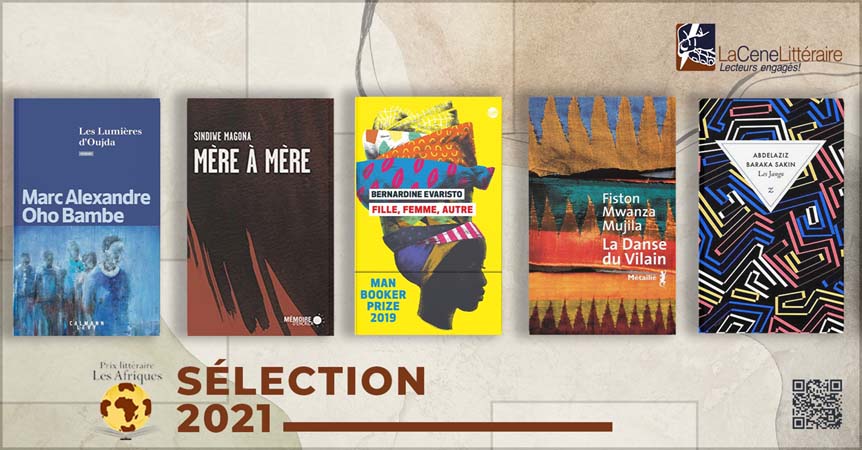 The Villain's Dance had previously been nominated for the Prix Wepler La Poste after its publication in French with raving reviews:
"Fiston Mwanza Mujila opens the doors of an effervescent Africa, one devastated by misery, but incredibly fresh and in which the dance is some sort of metamorphosis and Fiston's language, jazzy and acid, becomes magical." Page des Libraires
"Mwanza Mujila, by holding this disconcerting novel upright from one end to the other, confirms here (as if it was still necessary after Tram 83) his remarkable skill." Le Monde
"Playing with the fluid mechanics of languages in his writings, Fiston Mwanza Mujila invents his own genealogy and fills in the cracks."  Francophonie Du Monde
The author visited Sweden last month to celebrate the launch of the novel in Swedish with readers in Goteborg and Stockholm (pictured below).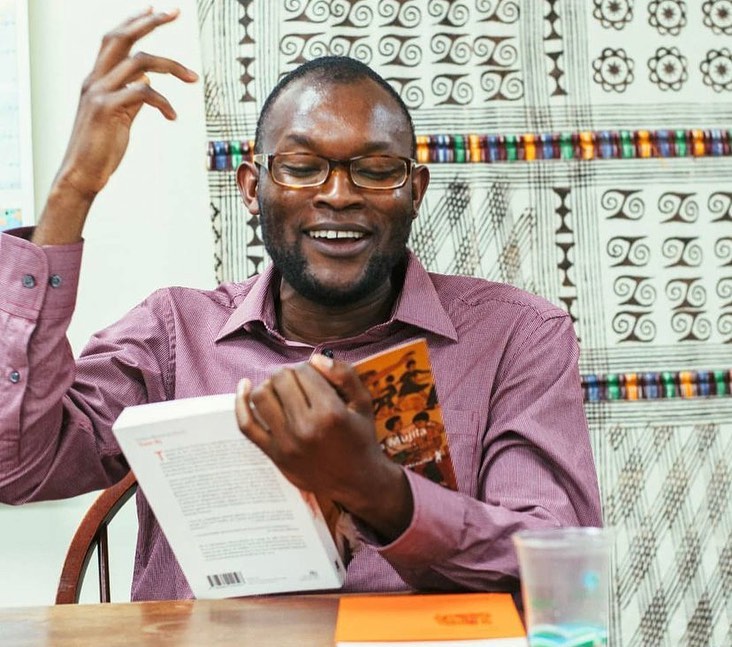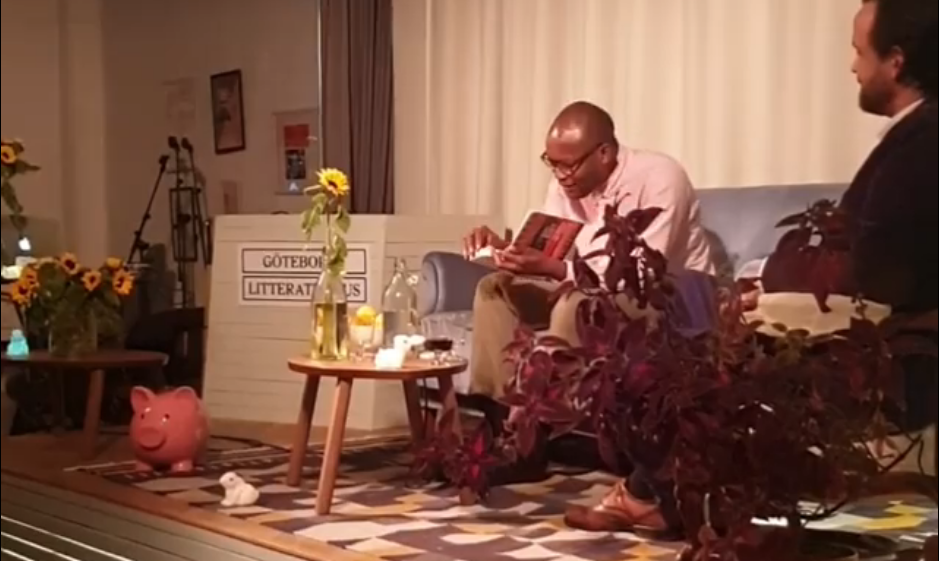 Fiston Mwanza Mujila was born in Lubumbashi, Democratic Republic of the Congo, in 1981, and writes poetry, prose, and theater. Mujila lives in Graz, where he teaches African literature at Universität Graz and works with musicians in Austria on various projects. His widely-acclaimed debut novel, Tram 83, has been translated into 13 languages and was longlisted for the International Man Booker Prize 2016 and shortlisted for the Prix du Monde 2014, and was awarded the Etisalat Prize for Literature, the Internationaler Literaturpreis from Der Haus der Kulturen der Welt and the Peter-Rosegger-Literaturpreis. His book of poems The River in the Belly was also translated into English in 2021 and was selected as one of Brittle Paper's 50 Notable African Books of 2021. It is a moving lyric meditation on the Congo River that explores the identity, chaos, and wonder of the Democratic Republic of Congo as well as race and the detritus of colonialism.
The author visited Barcelona in 2021 to take part in the International Poetry Festival at the magnificent Palau de la Música and met with Maria Cardona and Anna Soler-Pont, four years after his last visit.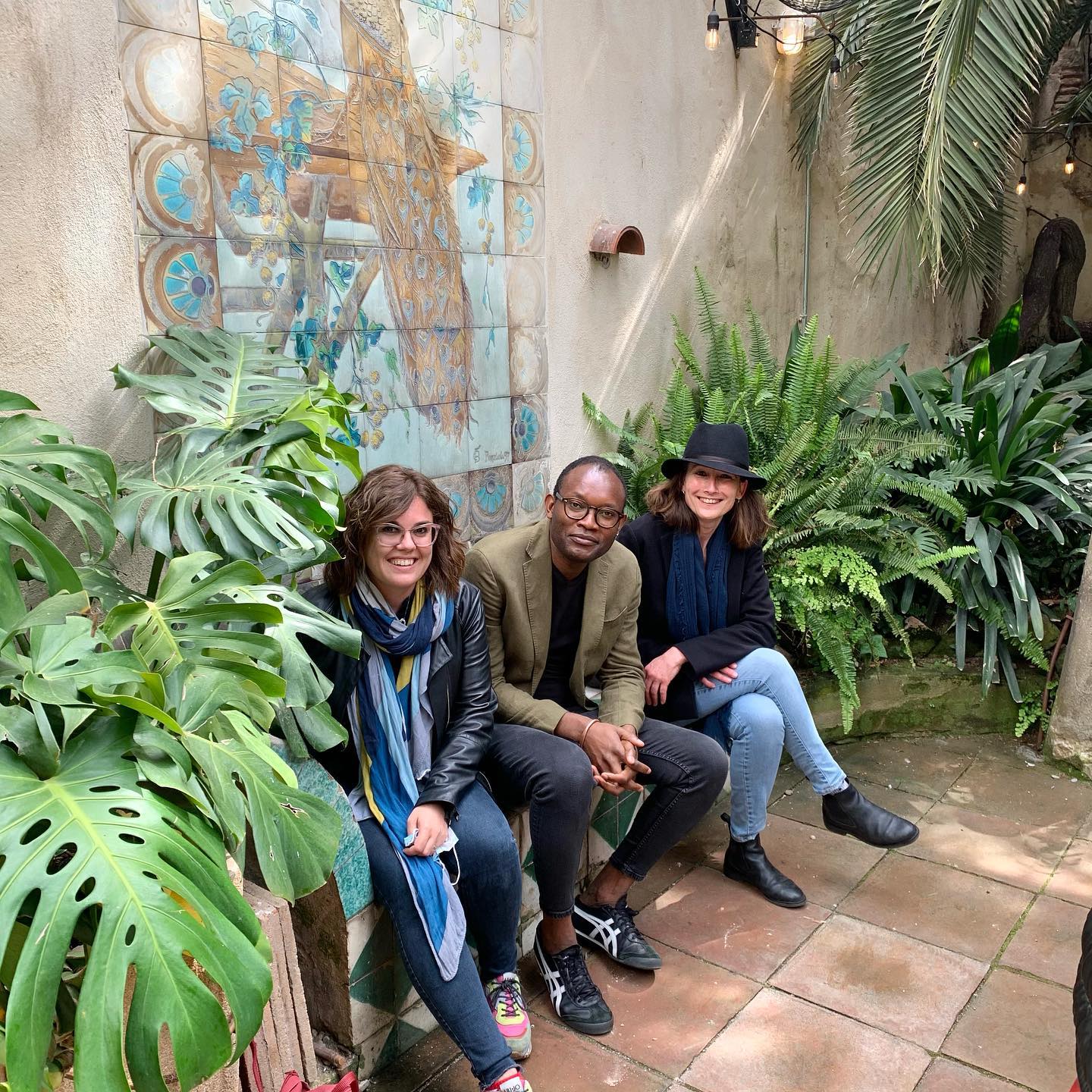 ---
For more information, please contact Maria Cardona (maria@pontas-agency.com)