At Pontas we are over the moon to share some incredibly exciting news! Bestselling author Dolores Redondo's award-winning novel The North Face of the Heart and literary phenomenon Baztan trilogy have been optioned by Heyday Television, which is part of NBCUniversal International Studios, a division of Universal Studio Group. David Heyman (founder of Heyday and whose long list of credits as producer include all Harry Potter adaptations, The Boy in The Striped Pyjamas and The Secret Garden) will oversee the projects together with Tom Winchester.
The North Face of the Heart is a genre-busting thriller that follows Spanish detective, Amaia Salazar, as she helps the FBI track an extraordinary serial killer in New Orleans on the eve of Hurricane Katrina. Amaia joins a high-profile team led by FBI agent Aloisius Dupree, who's own complicated past is entwined with the communities struggling to defend their homes as the flood waters rise. The North Face of the Heart was published in English worldwide by Amazon Crossing on June 1, 2021. It was originally published in Spanish by Destino/Planeta on October 1, 2019 and has since been translated into 15 languages.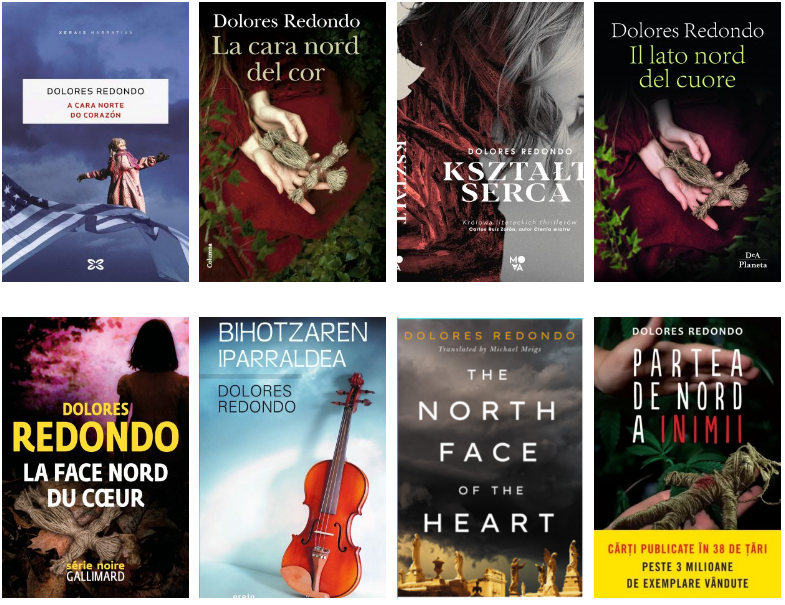 Earlier this year, the novel won the coveted Elle Magazine 2021 Readers Grand Prix accolade (Grand Prix des Lectrices de ELLE 2021) in France (where it is published by Gallimard). Redondo's Baztan trilogy has reached more than three million loyal readers worldwide. The novel is a prequel to Redondo's critically acclaimed Baztan trilogy, which comprises The Invisible Guardian, The Legacy of the Bones and Offering to the Storm (published in 36 languages and adapted into three Spanish language feature films that are currently available on Netflix).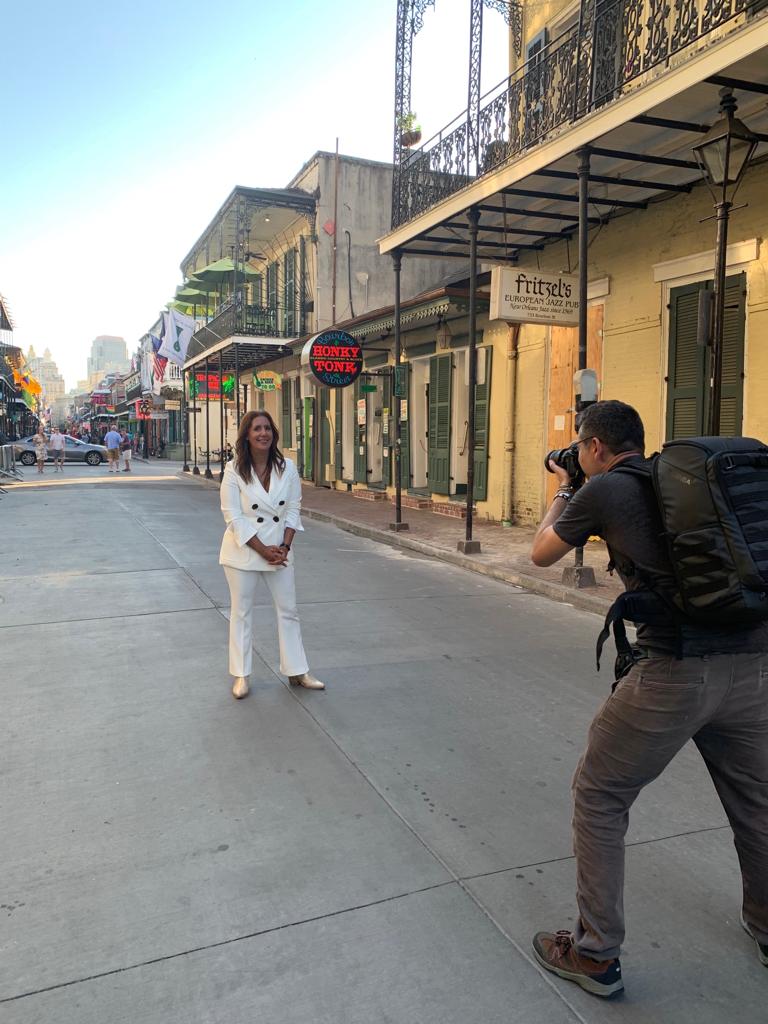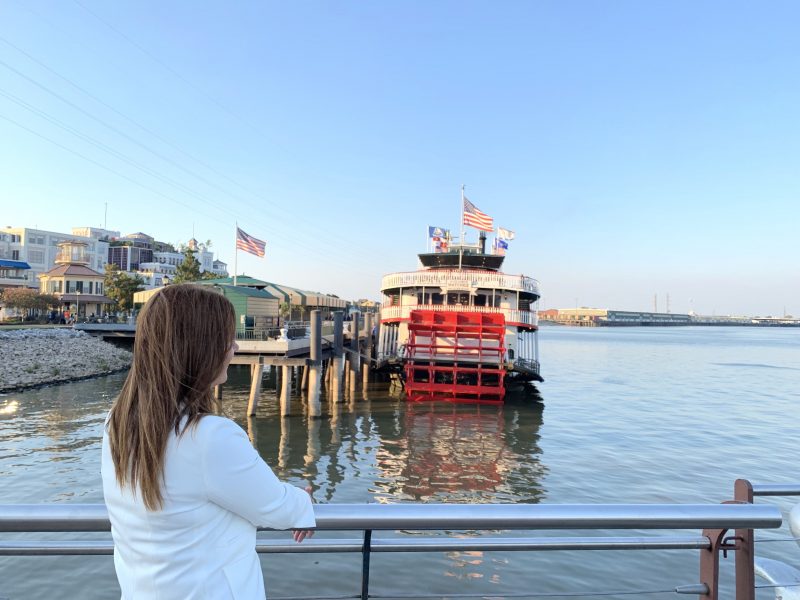 In the photos above, you can see Dolores Redondo in New Orleans back in 2019, when she visited with journalists, a few weeks ahead of the publication of The North Face of the Heart.
About the option news, the author said:
"I have always been aware of the technical difficulties that a hypothetical adaption of The North Face of the Heart would pose. I am deeply at ease knowing that my novel is with the best, in Heyday and NBCUniversal's hands. They have proven to be beyond capable of creating great work in terms of production and visual effects. Above all, I feel very reassured by knowing that the producers involved in the project are moved by the same affection and respect towards the people of New Orleans, which moved me when I was writing the novel. For me, and for the readers of the Baztan trilogy, it will be an honor that such talented producers take Amaia Salazar's personality, the village of Elizondo and my dear Valley of Baztan to the world." 
---
Praise for The North Face of the Heart:
"Its far-ranging scenes are stuffed with memorable characters, from heroic public servants to habitual murderers to a zombie-like figure worthy of a Val Lewton horror movie. Ms. Redondo's complex and ambitious book culminates in a mythological showdown, with Salazar in the eye of an epic storm." Tom Nolan, Wall Street Journal
 "An expertly crafted and riveting thriller of a suspense novel by an author with genuine originality and a flair for the kind of narrative storytelling that keeps the reader's rapt attention from cover to cover, The North Face Of The Heart by novelist Dolores Redondo is an especially and unreservedly recommended addition to community library Contemporary Mystery/Suspense collections." Midwest Book Review
"In 2005, 25-year-old Spanish assistant inspector Amaia Salazar, the protagonist of this gripping prequel to Redondo's Baztan trilogy…this crime thriller is a good starting place for readers new to Redondo." Publishers Weekly
For more information, please contact Anna Soler-Pont (anna@pontas-agency.com)
*Header photo copyright © La Vanguardia