We are incredibly excited to introduce the latest author that has joined the Pontas Agency: Rešoketšwe Manenzhe, a new literary sensation from South Africa. Her debut novel Scatterlings was first published in South Africa in October 2020 by Jacana Media and was shortlisted for and awarded many literary prizes in South Africa. It immediately became one of the most awarded, reviewed and talked-about debuts of the year. Since its publication, Scatterlings has won the 2020 Dinaane Debut Fiction Award and the 2021 HSS Award for Fiction by a Single Author, and has been shortlisted for the  2021 UJ Prize for South African Writing in English, the 2021 South African Literary Awards and the Sunday Times CNA Literary Awards.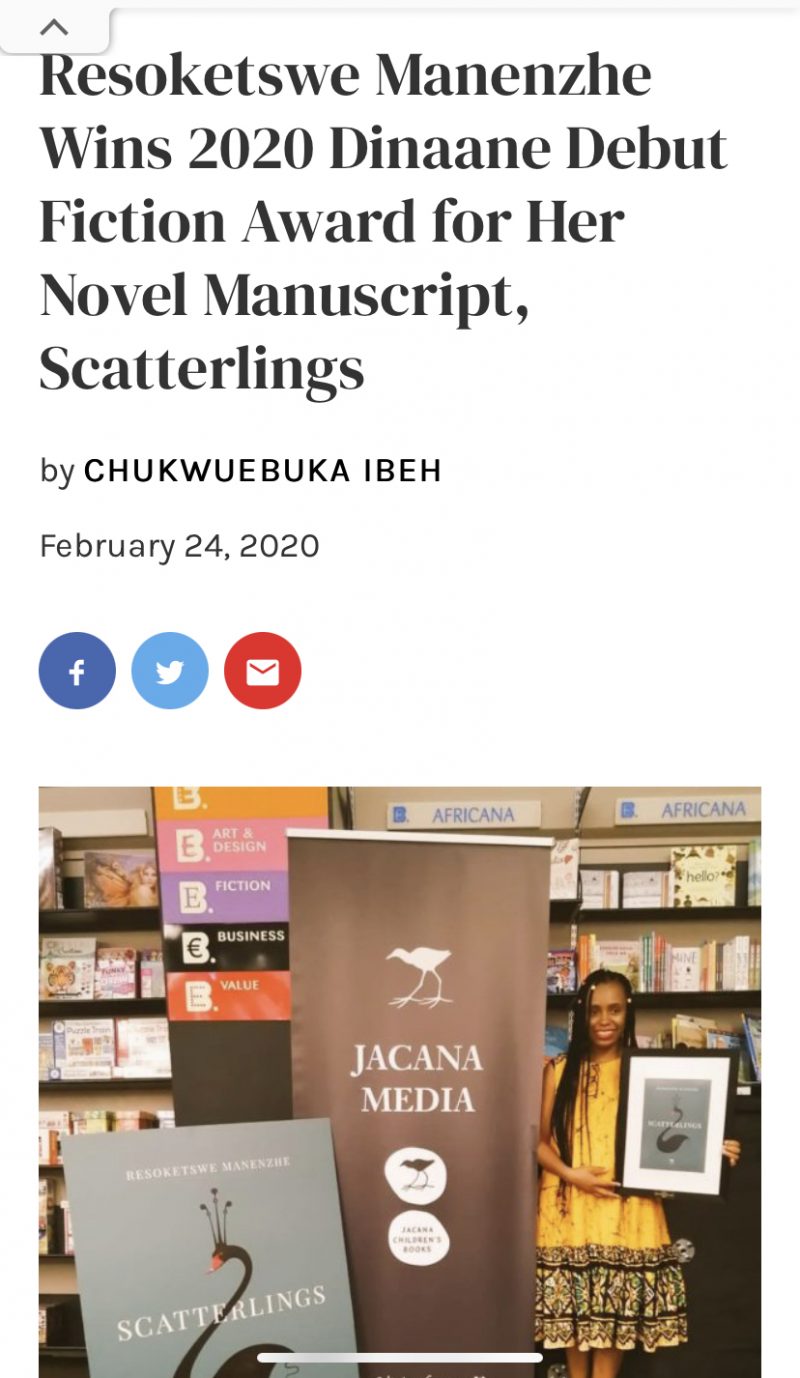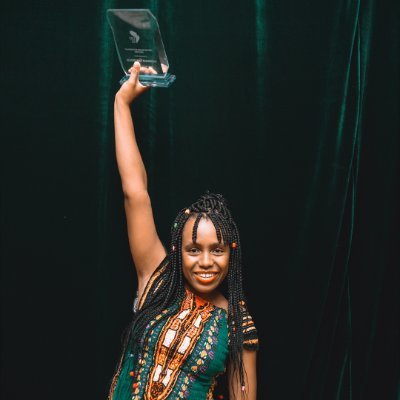 With an incredibly distinctive voice and characters that jump off the page, Scatterlings shines light onto a period in the history (early 1900s) of South Africa that is rarely, if ever, covered in fiction. Telling the story of a multiracial family when the Immorality Act is passed, and intertwining storytelling with ritual, myth and the heart-wrenching question of who stays and who goes, Scatterlings reveals the narrations of scattered souls, scattered lives and a gifted storyteller that has arrived to stay. The novel is a fierce debut about migrancy that incorporates myth and ritual into the stories of extraordinary, ordinary women.
Abram, a South African winemaker who might be English or Dutch will tell you that things went wrong when his wife stopped loving him and when his children couldn't be citizens of their country of birth. Abram's wife, Alisa, will tell you that things went wrong much earlier than that. She will outline the details of her displacement with some simplicity. This is what she knows: her ancestors were brought to the Caribbean islands as slaves, she was born in 1882, and after her birth parents died she was adopted by an Englishman who raised her in the United Kingdom. Then there's Dido, their troubled, eldest daughter; an angry man along the way and a woman who kept a secret she shouldn't have.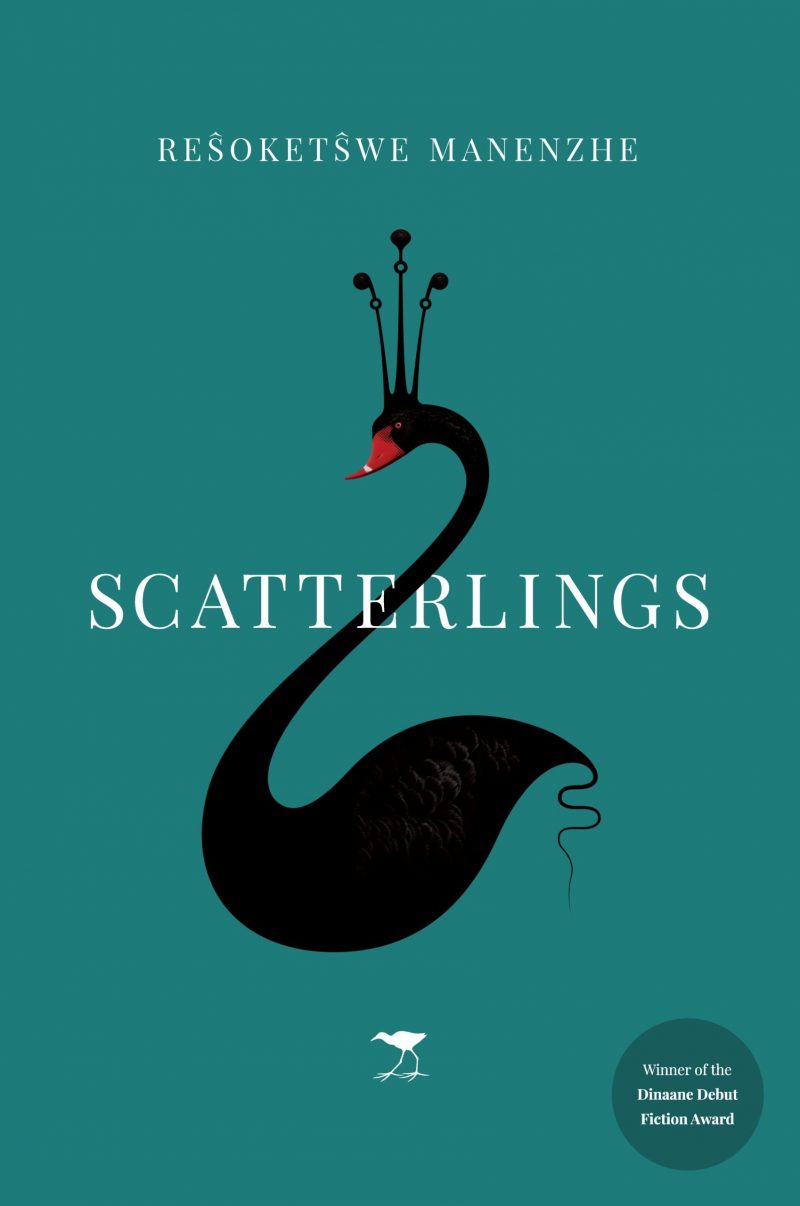 Praise for Scatterlings:
"Scatterlings is a brilliant piece of writing, telling a story seldom told in South Africa. It is a compelling, original novel, ambitious in its form, with a pioneering depth of research." – Jennifer Malec, editor of The Johannesburg Review of Books and judge of the 2020 Dinaane Debut Fiction Award
"What Scatterlings illustrates is that it is possible to write what you know without limiting yourself to your own actual, physical, lived experience." The Reading List
"This is not a sentimental two-against-the-world love story. On the contrary, it is an affecting portrait of grief and unrelenting despair in the face of impossible circumstances." Wamuwi Mbao, The Johannesburg Review of Books
"Scatterlings will influence research in the intersection between individual and communal notions of history, being and time." Judges of the 2021 HSS Awards
Reŝoketŝwe Manenzhe is a South African villager and storyteller. Her writing has appeared in the Kalahari Review, Fireside Fiction, and the 2017 Sol Plaatjie European Union Anthology, among others. She has won the 2019 Writivism Short Story Prize, the 2020 Dinaane Debut Fiction Award, the 2021 Akuko Short Story Competition, and the 2021 HSS Award for Best Fiction. Currently living in Cape Town, she is completing her PhD at the University of Cape Town.
---
English rights outside the Southern African countries are available, as well as translation rights and audiovisual adaptation rights. All rights are all handled by Pontas.
For more information, please contact Maria Cardona (maria@pontas-agency.com) and Anna Soler-Pont (anna@pontas-agency.com).