The Frankfurt Book Fair 2021 took place from October 20-24th and the Pontas Agency attended it for the 30th time, since its founder and director Anna Soler-Pont's first Buchmesse in 1992! The fair re-opened its physical doors since 2019, after last year being a fully virtual edition. This edition was a very special one, we were only around a 10% of the amount of professionals that visited in 2019 and every meeting and conversation felt very unique. The Pontas Agency had two tables at the Agent's Center, where Maria Cardona and Anna Soler-Pont could meet with as many editors, publishers and scouts as possible, although on the most relaxed mood and environment ever. The Frankfurter Hof Hotel served once again as an additional meeting point for several meetings and it was weird to pass by the now totally closed Hessischer Hof Hotel across the fairgrounds.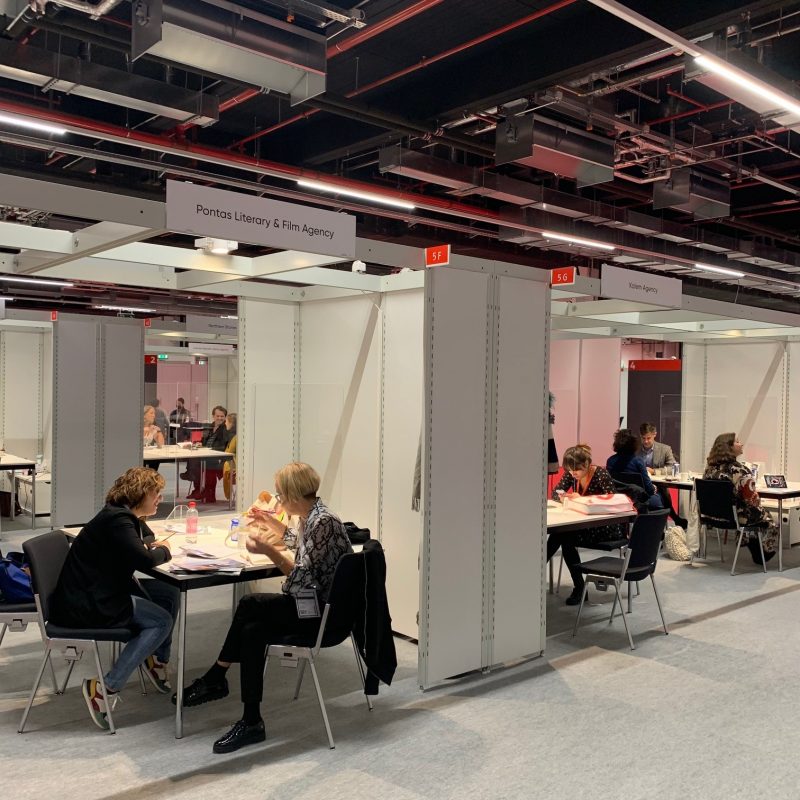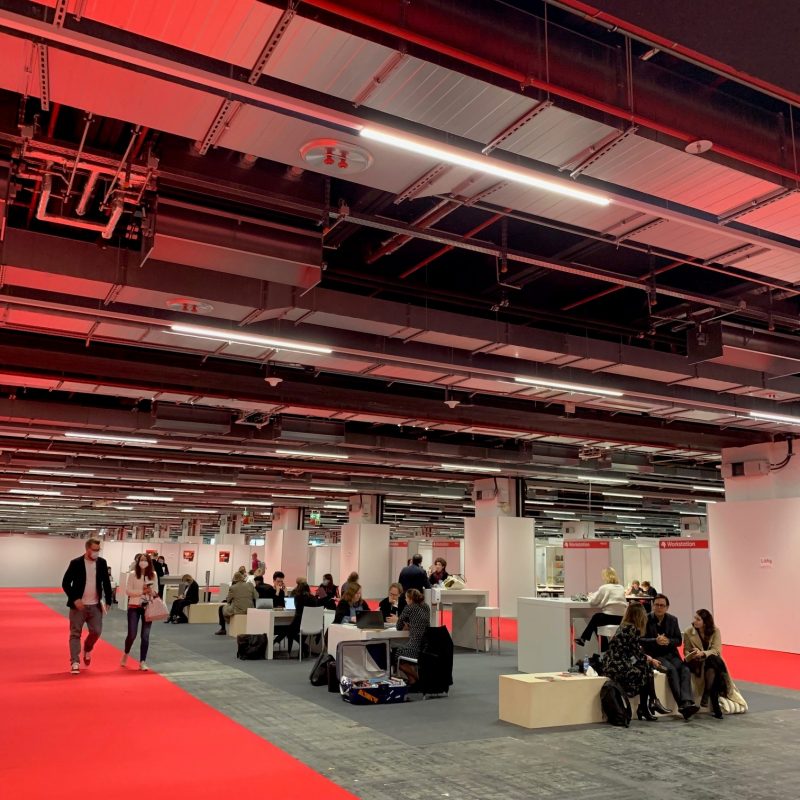 Many said that this 2021 edition was a transition from the old times to a new era. The fair will probably become a hub for business and rights trade meetings albeit with less stands and physical books and more "workstations", tables and cafeterias, together with an international literary festival that could bring authors to a truly international stage with media coverage from the entire world. In any case, we'll always be there, supporting the Buchmesse.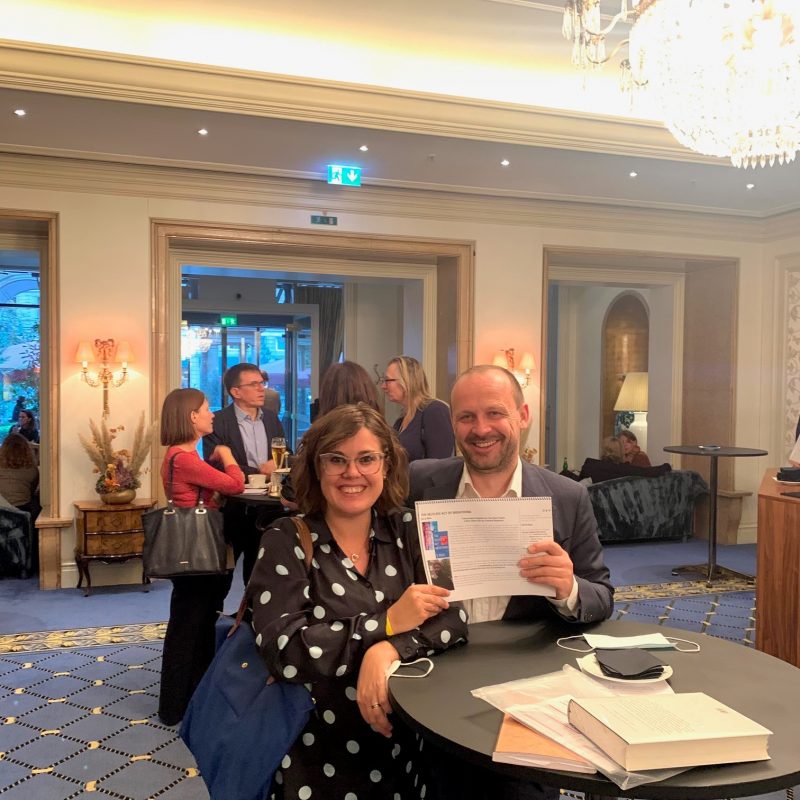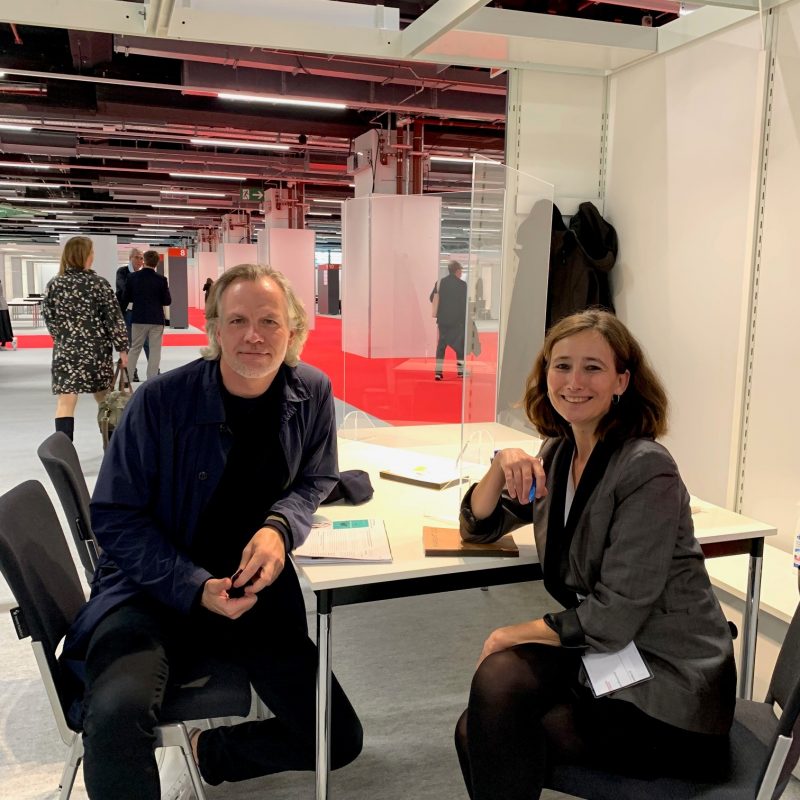 In the photos above, Maria Cardona with Daniel Kampa from Kampa Verlag (left), who will be publishing JJ Bola's forthcoming novel The Selfless Act of Breathing in German in 2022; and Anna Soler-Pont and Frank Wegner from Suhrkamp (right), who will be launching Milena Busquets' Gema in German also in 2022.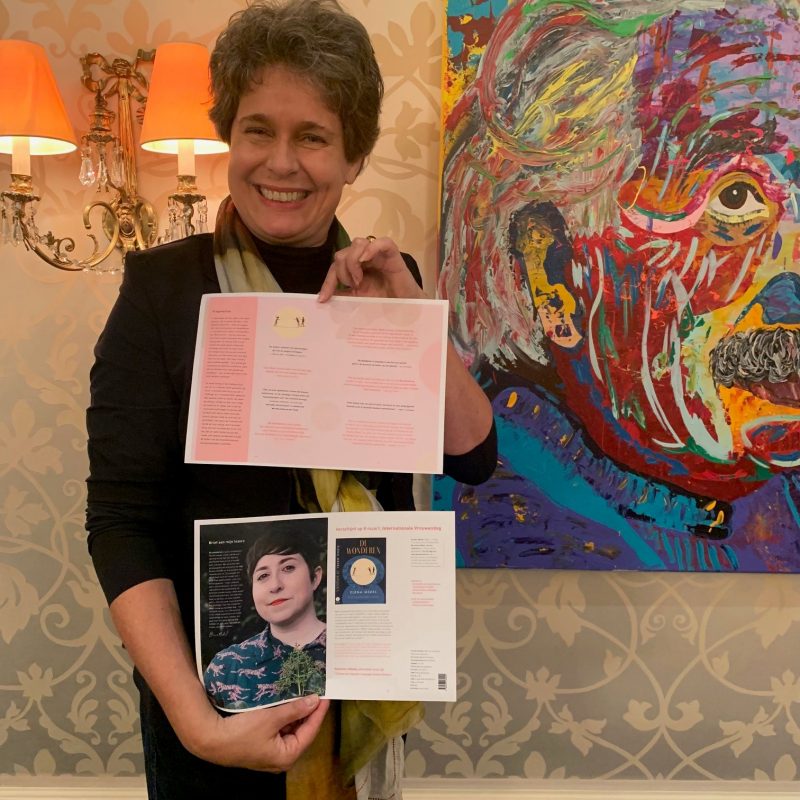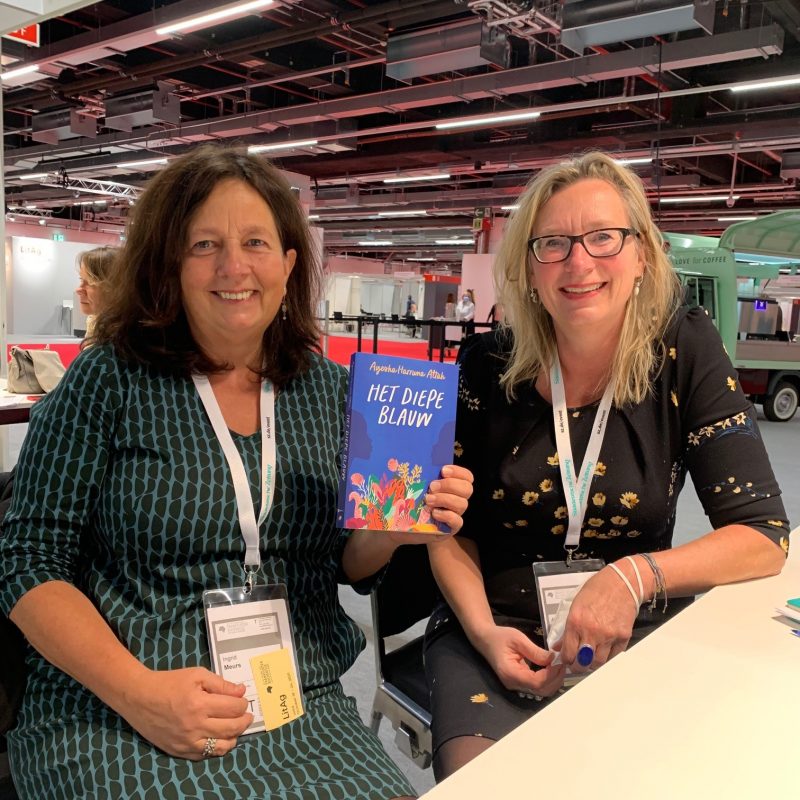 In The Netherlands, Nelleke Geel from Meridiaan Uigeverij (above left) is getting ready to publish Las maravillas (The Wonders) by Elena Medel in Dutch, while Ingrid Meurs and Jacqueline Smit from Orlando Uitgeverij (above right) have already published the Dutch translation of The Deep Blue Between by Ayesha Harruna Attah and were thrilled about having met the author in Amsterdam a few weeks ago.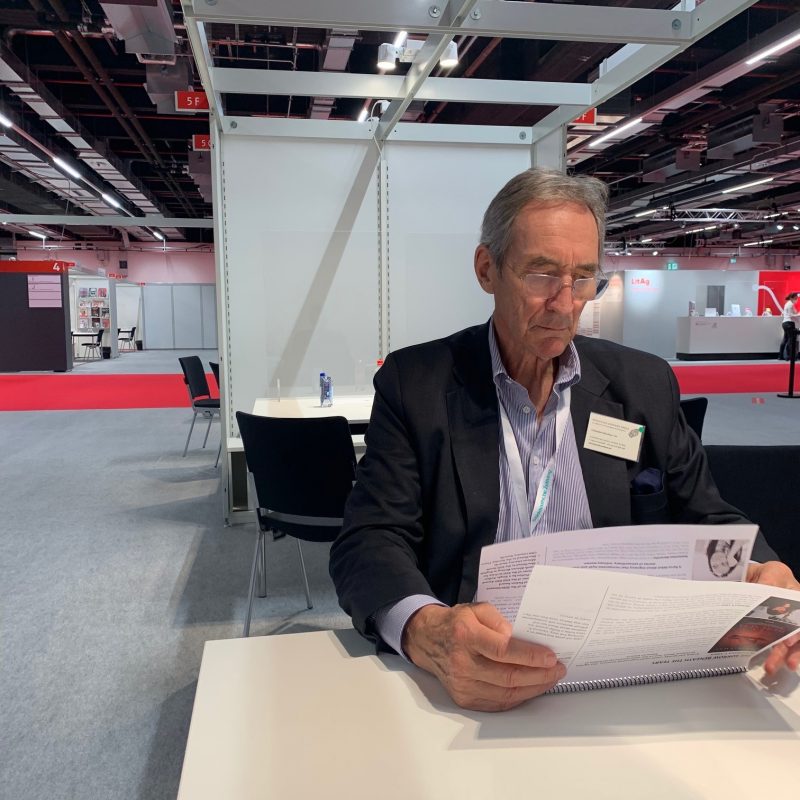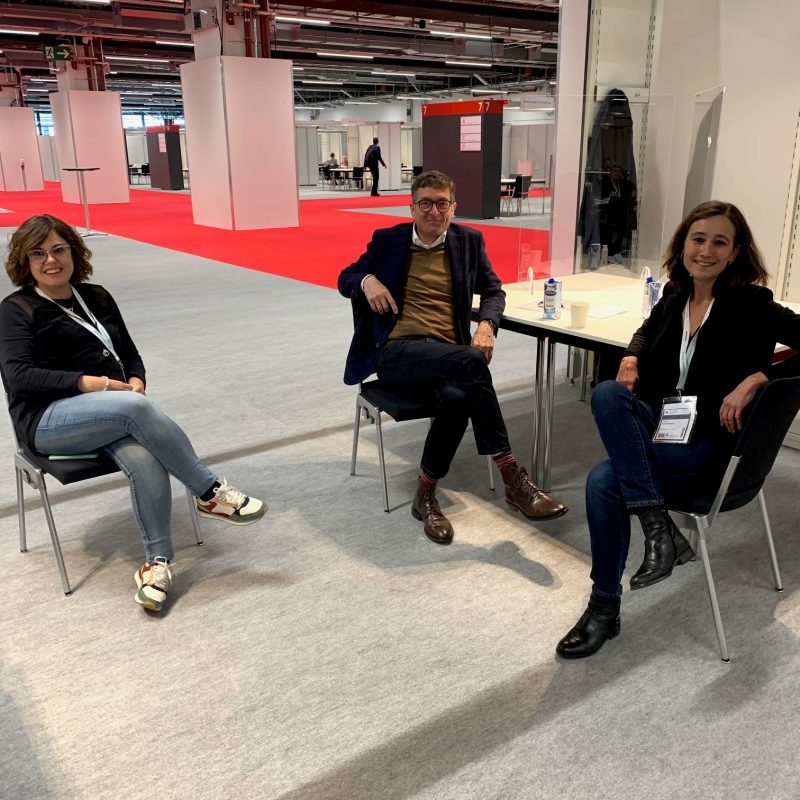 Legendary British publisher Christopher MacLehose (above left) has recently launched a new publishing house called Mountain Leopard Press and one of its first novels will be La herencia, the latest literary thriller by Mexican author Verónica E. Llaca, under the English title of The Sorrow Beneath The Tears. This year's lack of stress and high speed meetings allowed for many improvised conversations with colleagues and editors such as Thomas Tebbe from Piper Verlag (above right).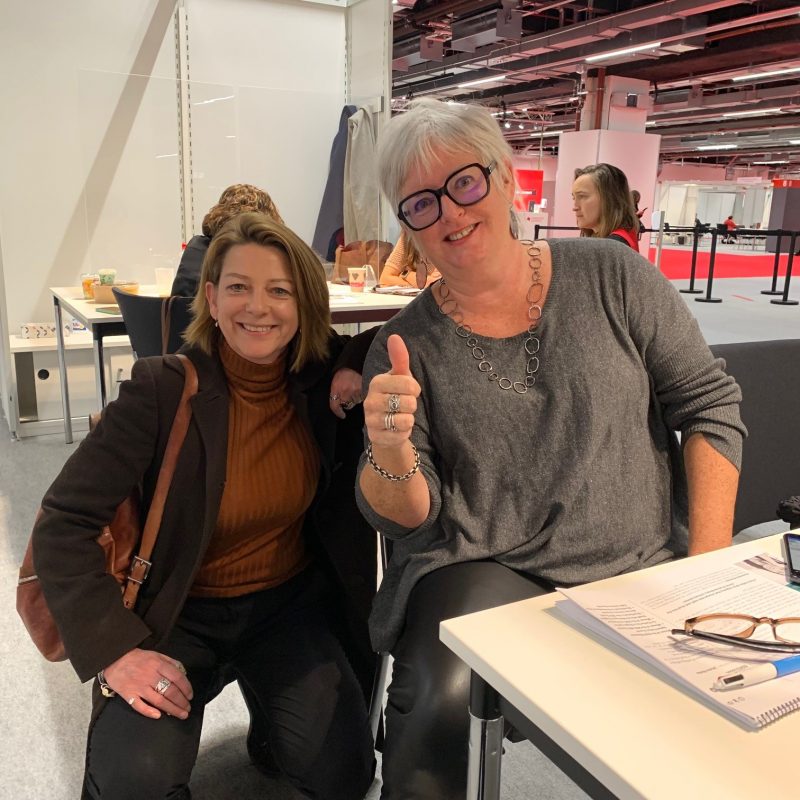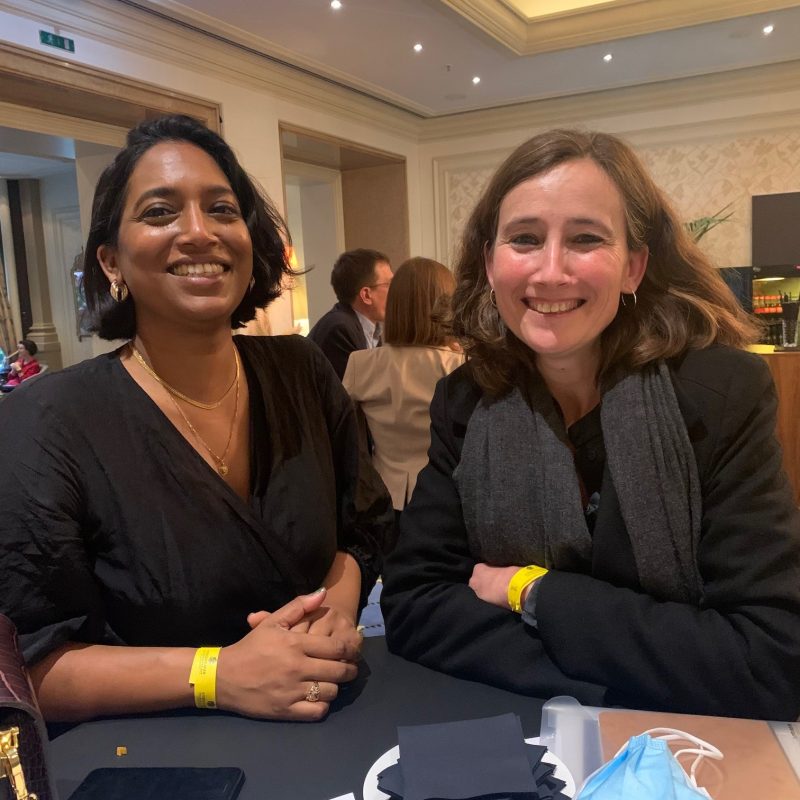 Literary scouts Catherine Eccles (left, coming from London) and Mary Anne Thompson (right, coming from New York) were two of the few scouts attending the fair outside the screens and it was such a pleasure to meet them both and discuss about books for their clients. Meanwhile, Kish Widyaratna celebrated her very first Frankfurt Book Fair next to Anna's 30th one!
Here's to many, many more!