We're kicking off the month of November at the Pontas Agency with the publication of one of our most awaited titles this year: The Selfless Act of Breathing by JJ Bola is out in the UK, with Dialogue Books/Little, Brown. It will be launched in the US in February 2022 with Atria/Simon and Schuster, and translation rights have already been sold into German (Kampa Verlag), French (Mercure de France), Italian (Frassinelli) and Brazilian Portuguese (Dublinense). Film rights have been sold to a Los Angeles-based producer with a big studio financing the project, and an A-actor is already listed. Stay tuned for that big announcement coming soon!
Bola's second novel is a heartbreaking, lyrical story for all of those who have fantasized about escaping their daily lives and starting over pitched as Transcendent Kingdom meets A Man Called Ove. It has built up a lot of buzz ahead of publication, with fantastic reviews coming in from the press and renowned authors: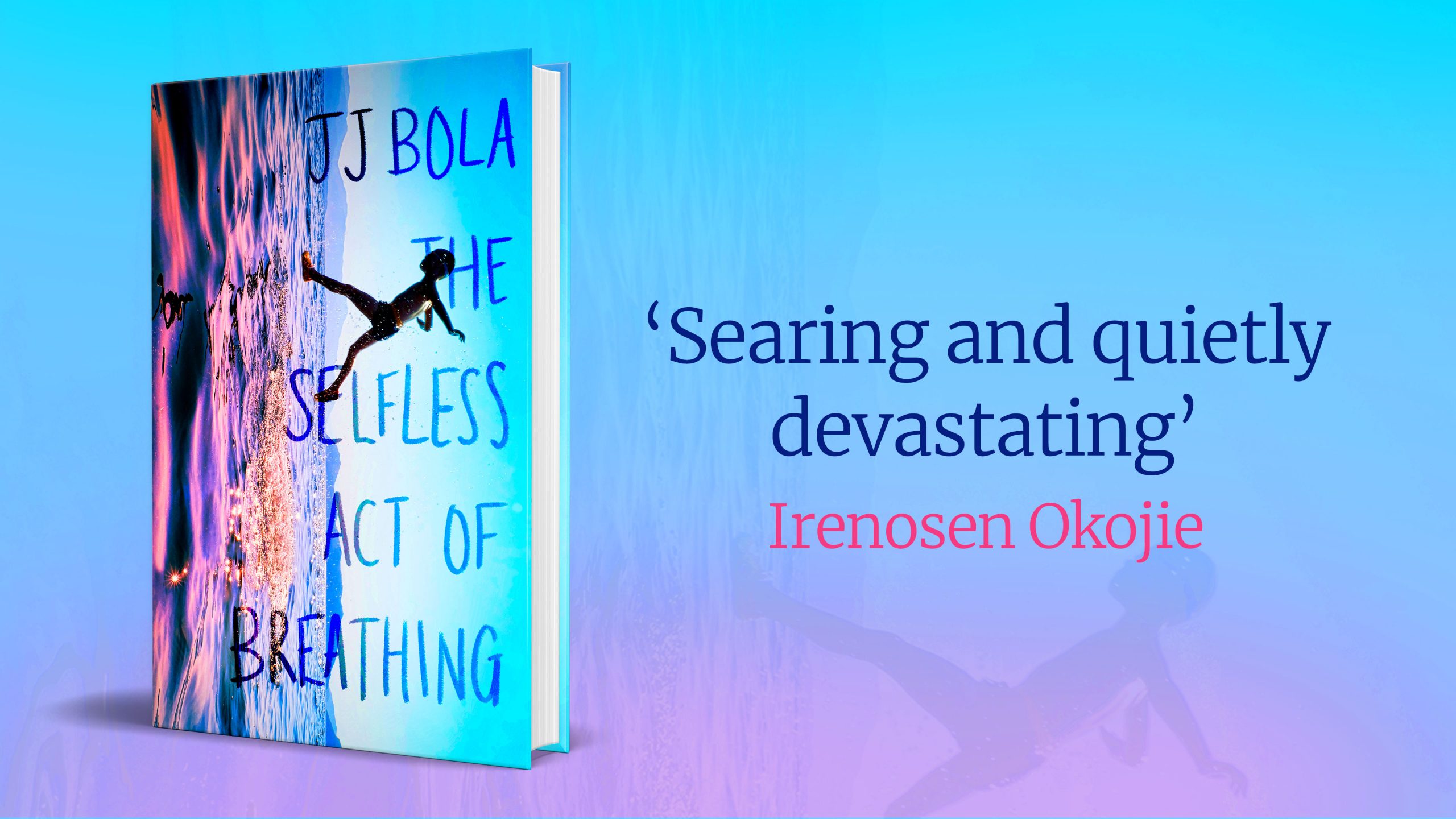 "Bola's insightful, intimate and lyrical work has been entrancing readers… Reminiscent of Paul Beatty and Ralph Ellison." The Bookseller
"In a world that makes it difficult for many of us to articulate our suffering, The Selfless Act of Breathing is a necessary invitation to scream when we feel like screaming, cry when we feel like crying, and prioritize our own often-neglected needs for love. JJ Bola crafted a soul-shifting novel that will let millions know it's okay to not be okay, and that the one of the most rewarding, and healing, places we can travel is into ourselves." Mateo Askaripour, New York Times bestselling author of Black Buck
"Bola makes an interesting decision to skip a dramatic pivot point; though sure to irritate some, this imbues the book's closing scene with mystery, and honours the weight of its themes while providing a spark of hope." Hephzibah Anderson, The Guardian
"Bola proves himself a master of mood and empathy. Altogether, his novel is an excellent and heartrending effort." Booklist
"The Selfless Act of Breathing feels existential and urgent as a millennial Mrs. Dalloway for a Black man who must straddle two worlds, two cultures, and two timelines, deciding where--and if--he wants to live. l." Afia Atakora, American Historian Prize-winning author of Conjure Women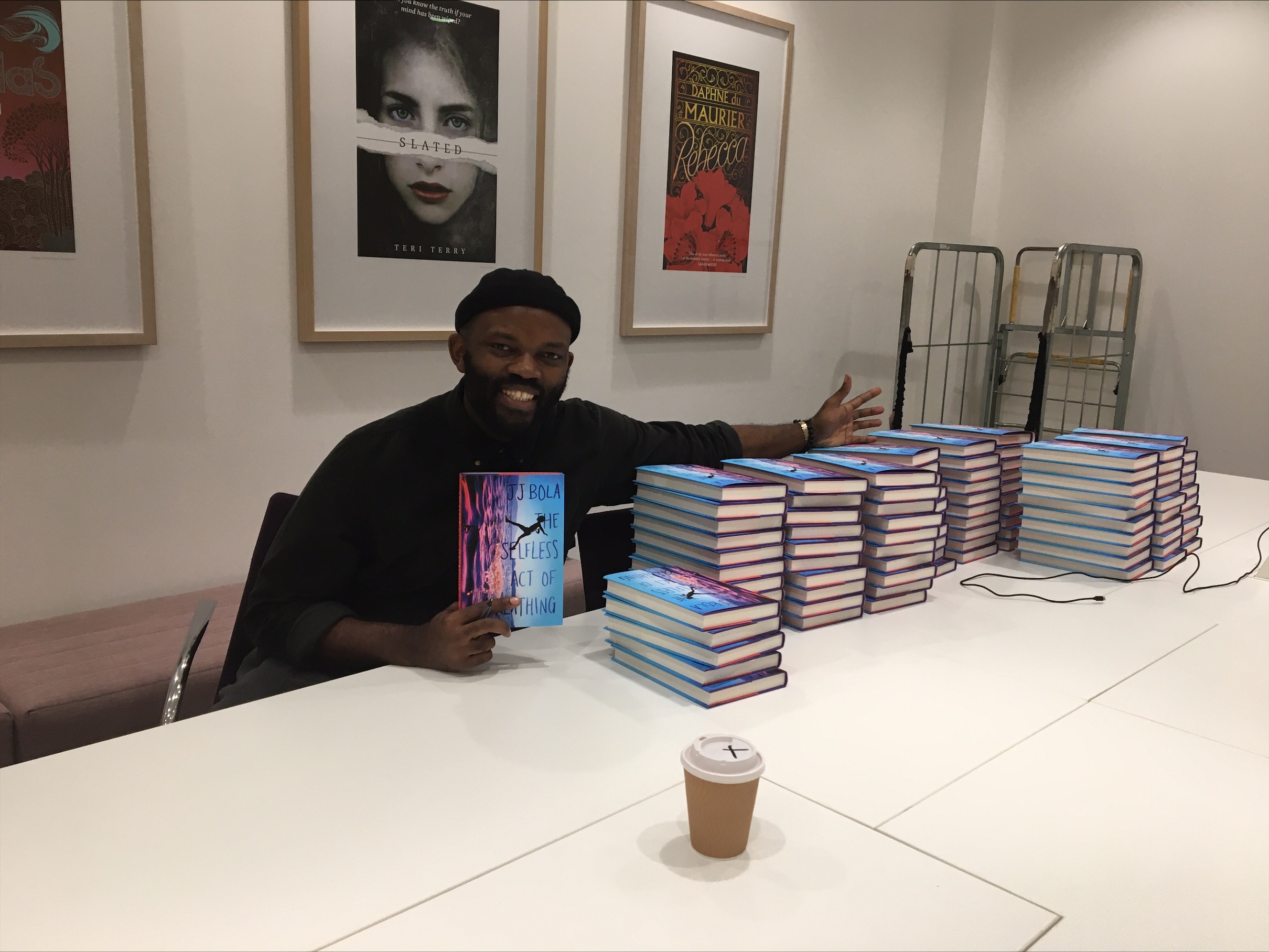 The Selfless Act of Breathing follows Michael Kabongo, a British-Congolese teacher living in London on the cusp of two identities. On paper, he seems to have it all – he's loved by his students, popular with his colleagues, and enjoys the pride of his mother who emigrated from the Congo. But behind closed doors, he's been struggling with the overwhelming sense that he can't improve the injustices he sees – from his efforts to change the lives of his students, to his attempts to transcend the violence that marginalises young Black men around the world.
Then Michael suffers a devastating loss, and his life is thrown into a tailspin. As he struggles to find a way forward, memories of his fathers' violent death, the weight of being a refugee, and an increasing sense of dread threaten everything he's worked so hard to achieve.
Longing to escape the shadows in his mind and start anew, Michael decides to spontaneously pack up and go to America, the mythical 'land of the free,' where he imagines everything will be better, easier – a place where he can become someone new, someone without a past filled with pain. On this transformative journey, Michael travels from New York City to San Francisco, partying with new friends, sparking fleeting romances, and splurging on big adventures. In the back of his mind, Michael has a plan: follow his dreams until the money in his bank account runs out, and then he will decide if his life is truly worth living…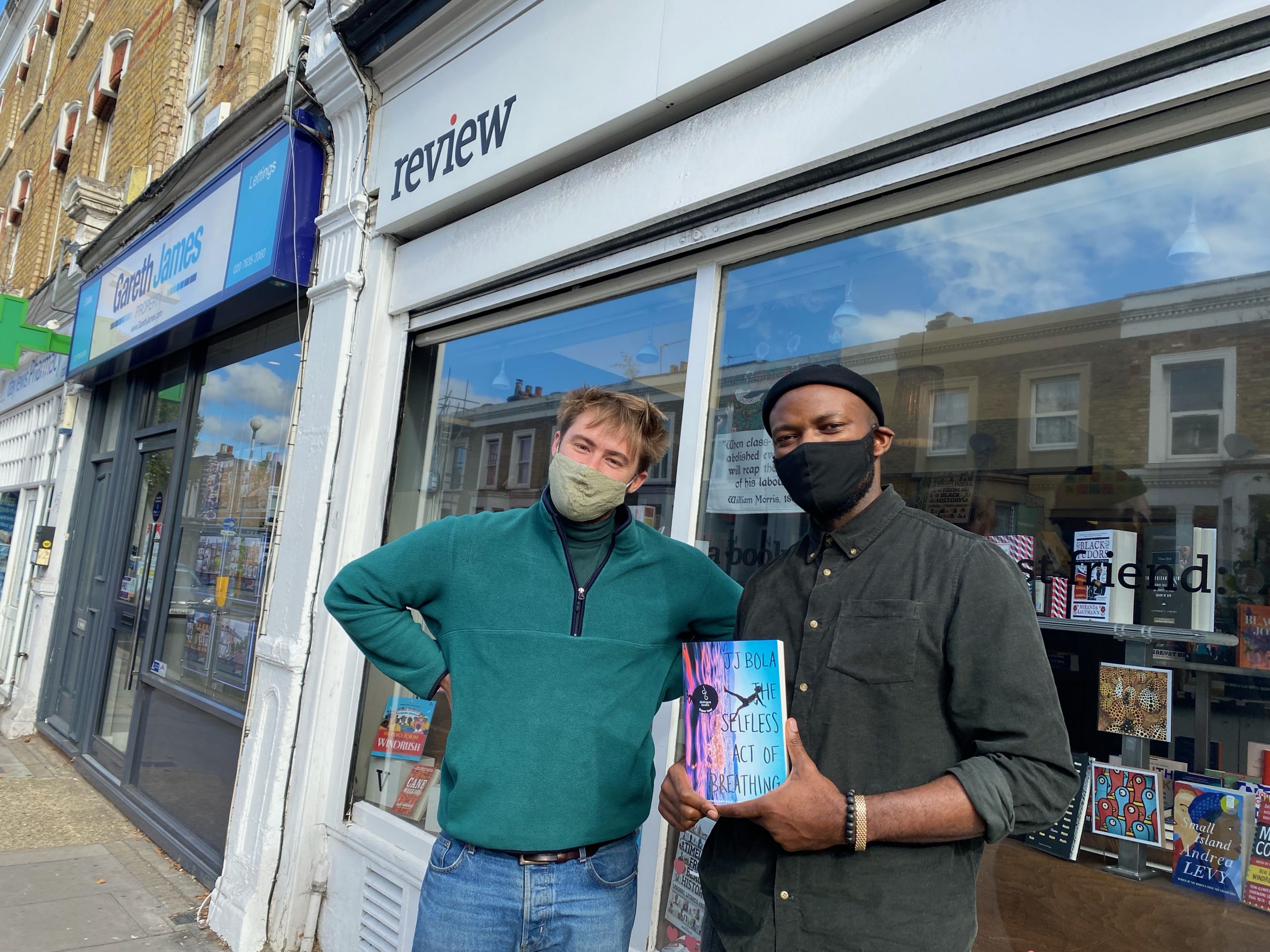 Dialogue Books recently took JJ Bola on a bookshop tour in London, to meet with booksellers, sign hard copies of his novel and promote it ahead of publication day. JJ stopped by Review Bookshop, Housmans Bookshop, and New Beacon Books (photos above and below).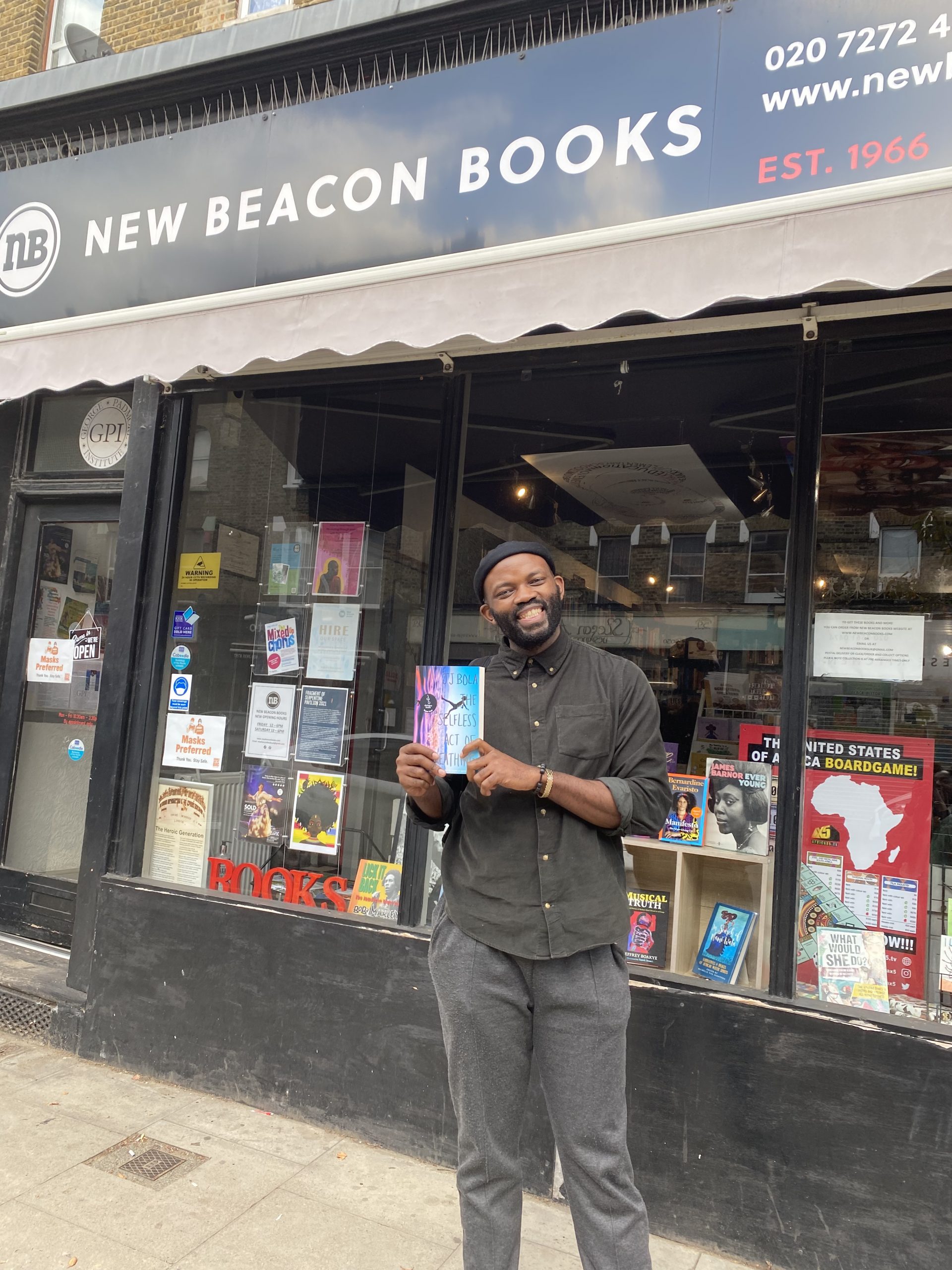 For more information, please contact Maria Cardona (maria@pontas-agency.com).