Avni Doshi's success continues: her widely acclaimed, Booker Prize-shortlisted debut novel, Burnt Sugar has been acquired by Ben Silverman at Propagate Content to produce a feature film based on the novel.
Shortlisted for the 2020 Booker Prize, and Longlisted for the 2021 Women's Prize, the English-language version of Burnt Sugar has sold over 150,000 copies worldwide. Translation rights for the novel have been sold into 26 languages, including German, French, Spanish, Korean, Russian and Arabic.
The Academy Award nominated Indian-Canadian filmmaker Deepa Mehta is attached as writer/director for the feature film. Mehta's feature film directing credits include Fire, Water, Midnight's Children and the award winners Sam & Me and Funny Boy. For TV, she directed the pilot for acclaimed Apple series Little America and Showtime's upcoming Yellowjackets.
"Depicting complicated human connections are what drive most of my projects and I look forward to delving into the complex, layered and at times surprisingly dark mother-daughter relationship that is so shockingly illustrated in this novel," said Deepa Mehta. "Burnt Sugar is often sprinkled with razor sharp humor and it's unexpected take on the old-as-time relationship left me gasping. It grabbed me from its first sentence and I couldn't say yes fast enough when I was asked to bring the vision to the screen."
Read the news on Variety and Deadline.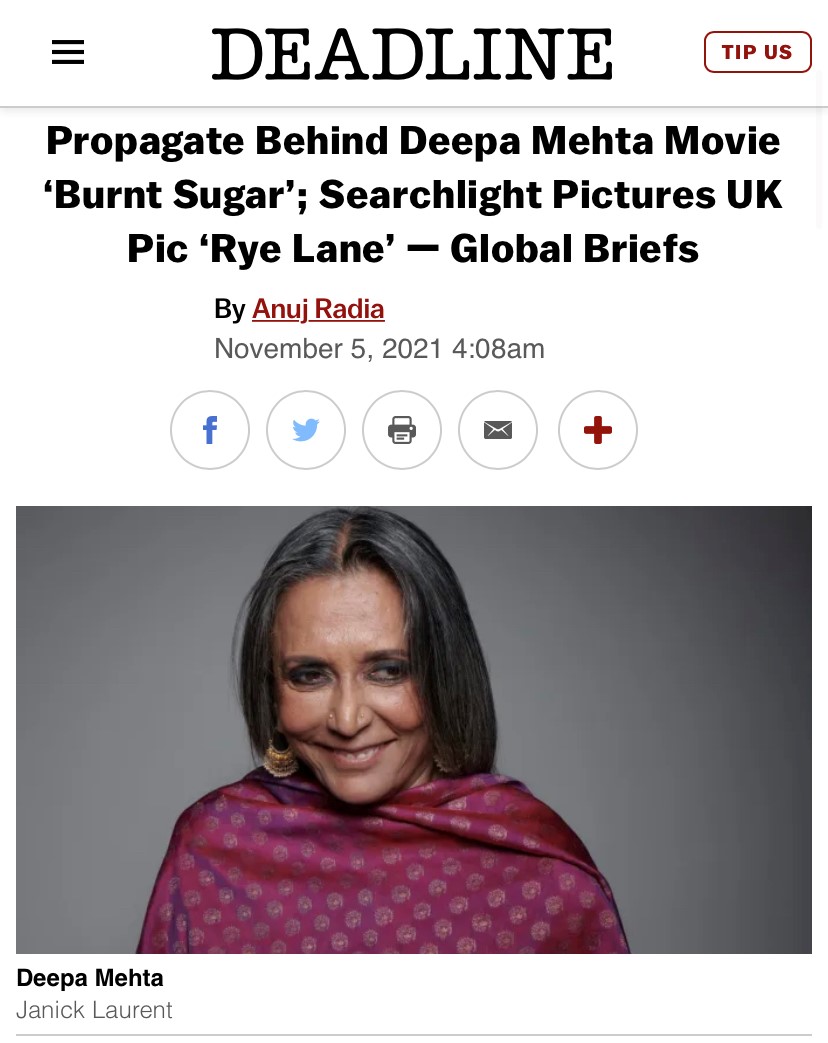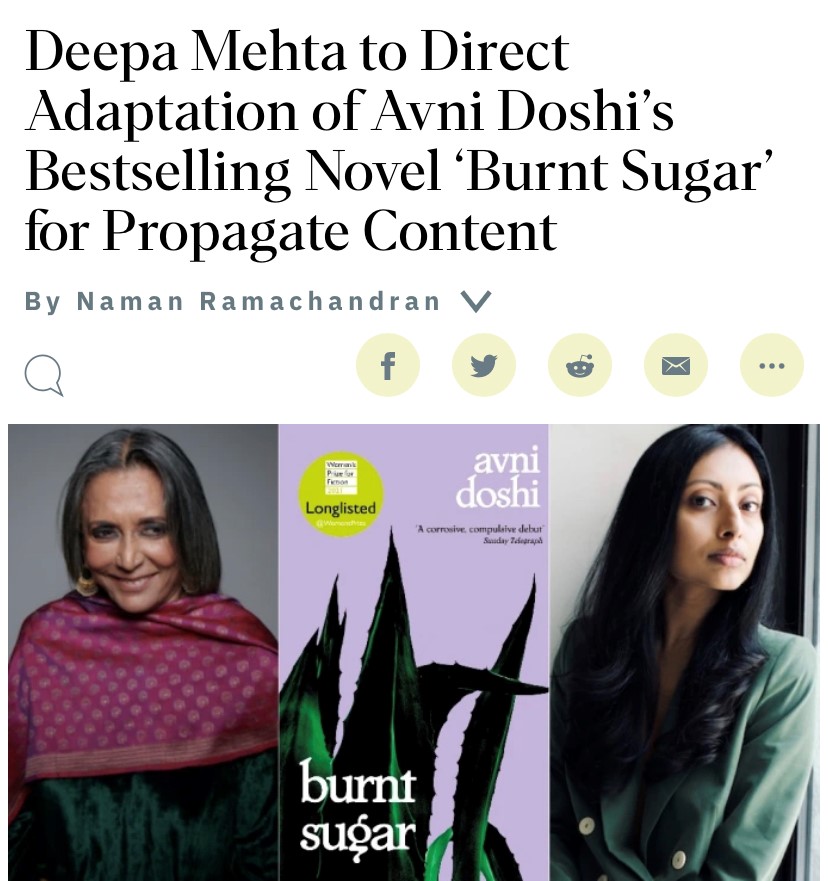 In further media news, The Lot Productions have licensed theatre rights with an aim to develop a play to premiere in London during their 2023 season. The novel will be adapted by Carmen Nasr with cast and creative team to be announced.
A sly and searing debut from an unmissable new voice in literary fiction, Burnt Sugar opens with an unforgettable sentence, "I would be lying if I said my mother's misery has never given me pleasure." It has also received raving reviews from all corners of the world:
"Avni Doshi isn't just a talented writer, she is an artist. She knows the difference between a line and shade — both start the same way, but intention and style inform their difference. Doshi's sentences are sharply drawn and devastatingly precise. There is never a wasted word, no debris, no flourish to hide behind. A voice this unadorned, and blunt, is so hauntingly stubborn and original, you want to hear from it again and again."
The New York Times 
 "Precisely written, and told from a resolutely unsentimental perspective, Avni Doshi's novel explores what happens when a difficult mother starts to fade into illness. As the title indicates, this is a novel that often leaves a bitter taste in the mouth. That is a deliberate and often bracing effect: the author bravely pushes the limits of the reader's sympathy. It is a compelling book, beautifully written and with startling imagery—emotionally wrenching and poignant in equal measure."
The judges of the 2020 Booker Prize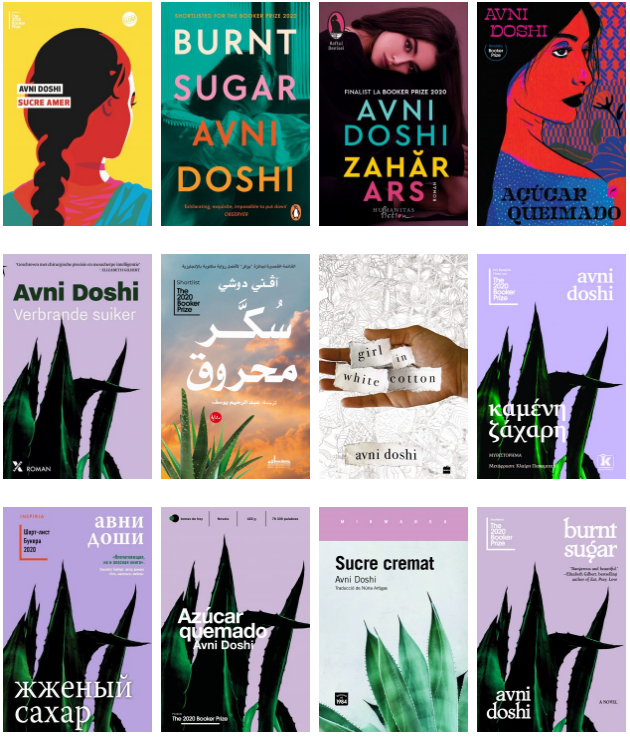 Further information, full list of rights sold and more reviews.
For more information, please contact Maria Cardona (maria@pontas-agency.com).