Riambel, Priya Hein's debut novel about life in the Mauritian slums, was recently awarded the 2021 Jean-Fanchette Prize. The prize was created to encourage literary creations by French-speaking writers from Mauritius, Rodrigues, Reunion, Madagascar, the Comoros and the Seychelles. This year, the prize brought a new voice from Mauritius into the spotlight.
It is our pleasure to announce that Riambel will be published in French by Éditions Globe in 2022, and in English by The Indigo Press in early 2023. All other translation and audiovisual rights are currently available.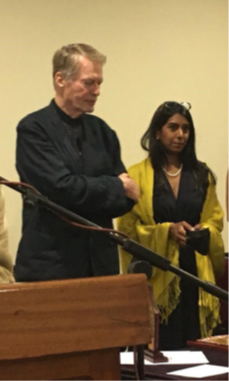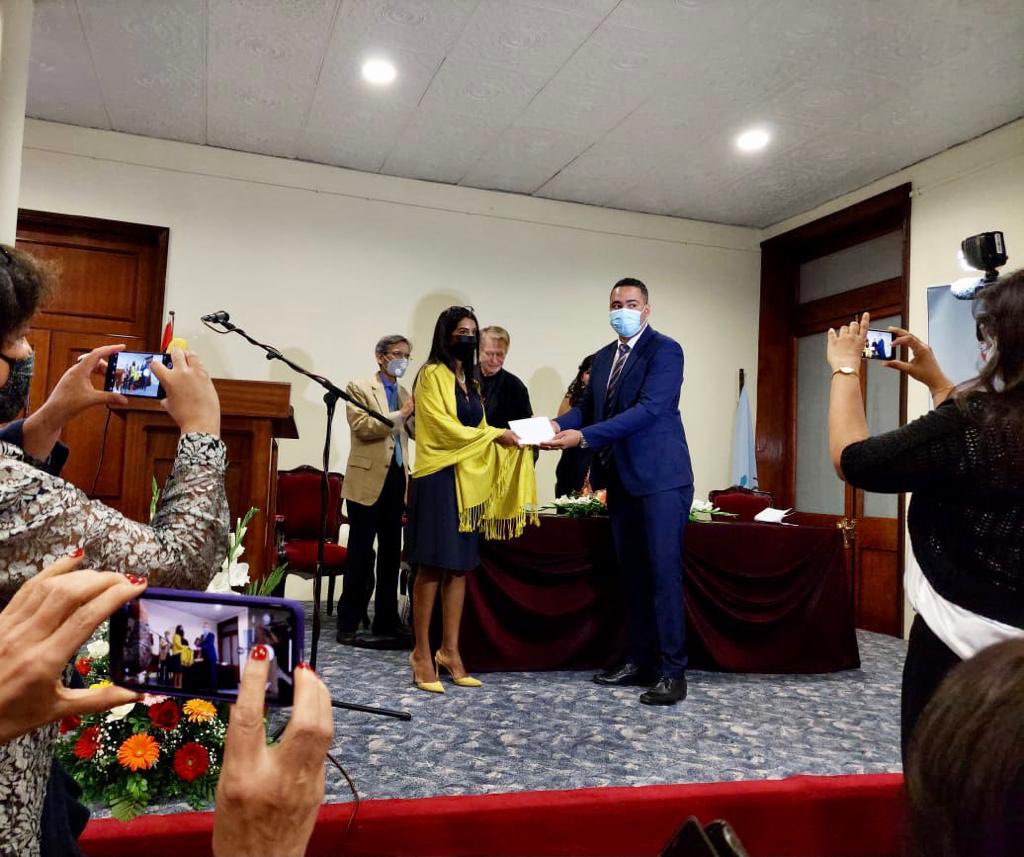 At the award ceremony that was celebrated in Mauritius on the 25th of October 2021, J.M. Le Clézio, Nobel laureate and president of the Jean-Fanchette Prize jury (pictured above with author Priya Hein) read the following report: "The Jury of the Prix Jean-Fanchette 2021 after having deliberated, chose, by mutual agreement, the novel Riambel by Priya Hein. This choice was motivated by the originality of the text, which boldly tackles the difficult relationship between ethnic groups in Mauritius, the social fractures between owners and their servants, and also the condition of womanhood. The artistry of this novel lies in feelings of modesty mixed with indignation, and in the practice of all that is unsaid, which is purposefully embellished with humor."
Riambel is a short but powerful novel, written in the form of vignettes from the perspective of descendants of former slaves. It is the poignant story of Noemi, a teenage girl living with her single mother who works as a maid for a rich white Mauritian family called De Grandbourg. When Noemi is hired to help at Madame De Grandbourg's 70th birthday party, she is quickly drawn into a new world completely different from the one she is used to.
Throughout the story, more than one hundred and fifty years after the abolition of slavery, Noemi keeps hearing voices of her ancestors who suffered plantation rape at the hands of the rich sugar barons warning her to leave Riambel and never come back...
The author remarks that her own experiences with racism living as an immigrant in Germany are what mainly inspired the story she tells in Riambel. She says: "During the Black Lives Matter movement, after the murder of George Floyd in May 2020, when I dared to speak up about racism, I was kindly made to understand that I belonged to an ethnic minority and that, consequently, the majority was the law. Once again, I was being asked to conform. So I decided to let my pen, my heart, my emotions speak for themselves... in a practice that was also intended to be non-conformist. So I got to work and wrote the story of Riambel."
The result is a luminous and deeply felt novel, that peers unflinchingly into the depths of slavery, ingeniously picking apart the complexities of generational trauma.
For more information, please contact Anna Soler-Pont (anna@pontas-agency.com)