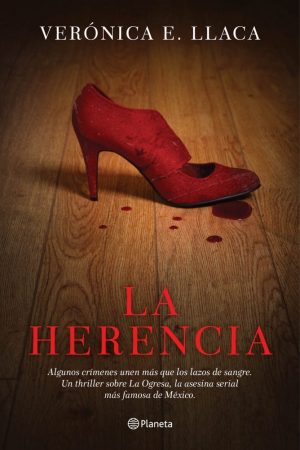 The Sorrow Beneath The Tears
On April 9, 1941, an article with the following headline appeared in the newspaper La Prensa: "Sensational discovery of a midwife who dismembered newborns". The article was an account of a woman who had worked as a midwife in Colonia Roma in Mexico City, who was denounced by her neighbour for finding blood-stained cotton and two tiny legs in the drain pipe.
From the perspective of one of the woman's children, the novel is set in two times, 1941 and 1985, and is the story of two Mexicos and a murderous mother.
Between reality and fiction, the novel tells the story of Felicitas, The Ogress of Colonia Roma, as it was coined by the newspaper, one of the most famous serial killers in Mexican history.
In 1985, forty years after Felicitas' death, in the city of San Miguel de Allende, two murdered girls are discovered. This is a fact that changes the life of Elena Galván, the protagonist of the story and lover of Ignacio Suárez, a writer of detective novels who dies in an accident the day after the murder. This story is intertwined with that of Felicitas, and between Elena, Lucina, daughter of the writer, and Esteban del Valle, forensic analyst of the city, they will try to solve the crime, facing not only the corruption surrounding them, but also all of the ghosts from the past.
Request more information
Original Language
SPANISH (World) | Grupo Planeta México
Translation Rights
ENGLISH (World) | Mountain Leopard Press
Reviews
"With rich prose and based on a horrifying true story, Verónica E. Llaca builds a thriller around two timelines about blood ties and difficult decisions with consequences that may destroy more than one life." Diario de México