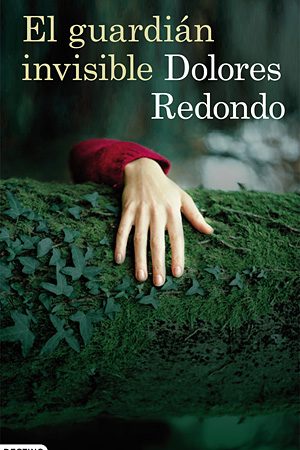 The Invisible Guardian
When the naked body of a teenage girl is found on the banks of the River Baztán, it is quickly linked to a similar murder one month before. Soon, rumours are flying in the nearby village of Elizondo. Is this the work of a ritualistic killer or is it the basajaun, the 'invisible guardian' of Basque mythology?
Inspector Amaia Salazar leads the investigation, taking her back to the heart of the Basque country where she was born, and where she hoped never to return. Shrouded in mist and surrounded by impenetrable forests, it is a place of unresolved conflicts and a terrible secret from Amaia's childhood that will come back to haunt her.
Faced with the superstitions of the village, Amaia must fight the demons of her past to confront the reality of a serial killer on the loose. But as she is drawn deeper into the investigation, she feels the presence of something darker lurking in the shadows…
Request more information
Covers
Original Language
SPANISH | Destino / Grupo Planeta
SPANISH (Graphic Novel) | Planeta DeAgostini
Translation Rights
ALBANIAN | IDC Publishing
ARABIC | Arab Cultural Centre
BASQUE | Erein
BULGARIAN | Colibri **rights available again
CATALAN | Columna
CHINESE (Complex) | Global Group
CHINESE (Simplified) | Zito **rights available again
CROATIAN | Profil **rights available again
CZECH | Nakladatelství Panteon **rights available again
DANISH | Politikens Forlag
DUTCH | Xander
ENGLISH (UK) | Blue Door/Harper Collins UK
ENGLISH (US) | Atria/Simon and Schuster
ENGLISH (ANZ) | Harper Collins Australia
FINNISH | Gummerus
FRENCH | Mercure Noir
GALICIAN | Xerais **rights available again
GERMAN | Bastei Lübbe
GREEK | Medusa **rights available again
HEBREW | Kinneret-Zmora **rights available again
HUNGARIAN | Trivium Kiadó **rights available again
ICELANDIC | Angústúra
ITALIAN | Salani / Mauri Spagnol
JAPANESE | Hayakawa **rights available again
KOREAN (South Korea) | Book 21 **rights available again
LATVIAN | Zvaigzne
MACEDONIAN | Antolog Books
NORWEGIAN | Cappelen Damm
POLISH | Czarna Owca
PORTUGUESE (Brazil) | Planeta Brazil
PORTUGUESE (Portugal) | Planeta Portugal
RUSSIAN | Arkadia/Labirint
SERBIAN | Laguna **rights available again
SLOVAK | Ikar **rights available again
SWEDISH | Bucket List Books **rights available again
TURKISH | Koridor
VIETNAMESE | Women's Publishing House
Graphic novel adaptation | Planeta DeAgostini
Film Rights
Prizes
Longlisted to the CWA International Dagger 2016
Reviews
«Utterly compelling» Publishing Perspectives
«A novel about the fear of returning to fear.» La Vanguardia
«It reminds us of Johan Theorin and Maurizio de Giovanni, of the short stories by Tana French or of Val McDermid. Like all of them, The Invisible Guardian is a more sophisticated kind of book, more elaborated than the conventional crime novel.» El Periódico
«I was very surprized by it, I really loved it. I strongly recommend it.» María Dueñas, author of The Time in Between
«It's the basajaun, the other main character, the mysterious element and the original 'soul' of the book : man vs the bestiality of crime, ancestral legends vs modern investigation techniques, family traumas vs dark beliefs.» L'Express
«Dolores Redondo has broken the traditional mould of the publishing industry.» ABC
«A landscape thriller. And what a landscape it is!» Page des Libraires
Other Books