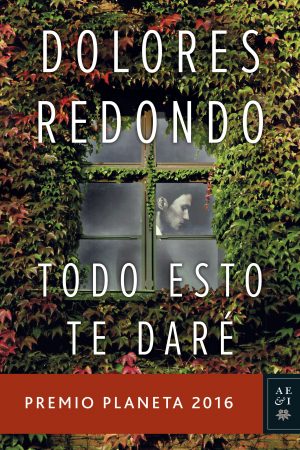 All This I Will Give To You
When novelist Manuel Ortigosa learns that his husband, Álvaro, has been killed in a car crash, it comes as a devastating shock. It won't be the last. He's now arrived in Galicia. It's where Álvaro died. It's where the case has already been quickly closed as a tragic accident. It's also where Álvaro hid his secrets.
The man to whom Manuel was married for fifteen years was not the unassuming man he knew.
Álvaro's trail leads Manuel deep into one of Spain's most powerful and guarded families. Behind the walls of their forbidding estate, Manuel is nothing but an unwelcome and dangerous intruder. Then he finds two allies: a stubbornly suspicious police lieutenant and Álvaro's old friend—and private confessor—from seminary school. Together they're collecting the pieces of Álvaro's past, his double life, and his mysterious death.
But in the shadows of nobility and privilege, Manuel is about to unravel a web of corruption and deception that could be as fatal a trap for him as it was for the man he loved.
Request more information
Covers
Original Language
SPANISH | Grupo Planeta
SPANISH (Audio) | Storytel
SPANISH (Audio adaptation) | Audible
SPANISH (Graphic Novel adaptation) | Planeta Cómics
Translation Rights
BASQUE | Erein
CATALAN | Columna
CZECH | Jota
DANISH | HR Ferdinand
DUTCH | Xander Uitgevers
ENGLISH (World) | Amazon Crossing
FINNISH | Gummerus
FRENCH | Fleuve Éditions
GALICIAN | Xerais
GERMAN | Btb Verlag/ PRH
GREEK | Oceanos Books
HEBREW | Kinneret
HUNGARIAN | Trivium Kiado
ITALIAN | Rizzoli
KOREAN | Open Books **rights available again
MACEDONIAN | Antolog
POLISH | Kobiece
PORTUGUESE (Brazil) | Planeta
PORTUGUESE (Portugal) | Planeta
ROMANIAN | Polirom **rights available again
RUSSIAN | Eksmo
SLOVENIAN | Ucila
TURKISH | Epsilon Yayinlari
Film Rights
Prizes
Winner of the Bancarella Prize 2018
Winner of the Planeta Prize 2016
Other Books