Even though we are more than ready for the upcoming semester's reentrée in September, at the Pontas Agency we want to take a moment to look back at some of the books that have been published in 2022 so far. It would be impossible to include them all in this post (there are more than 40!) but here is a brief highlight of some titles that are currently available in bookstores around the world.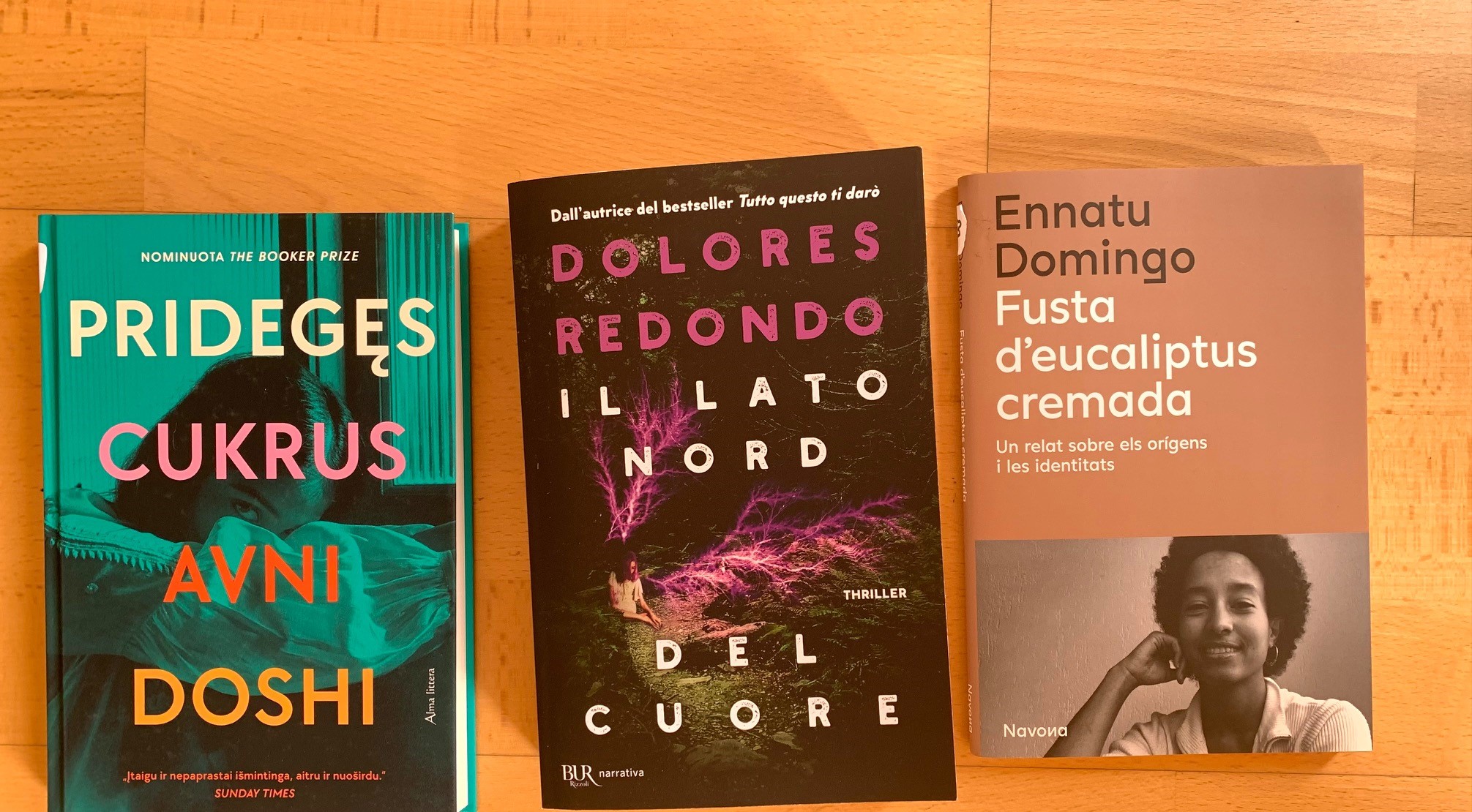 Some international bestsellers have continued to appear in new editions across Europe – like Avni Doshi's Burnt Sugar in Lithuanian (with Alma Littera) or Dolores Redondo's most recent novel La cara norte del corazón (The North Face of the Heart) in Italian (with Rizzoli). Other authors have published their literary debuts, like Ethiopian-born Catalan author Ennatu Domingo, whose memoir-slash-political analysis Fusta d'eucaliptus cremada (Burnt Eucalyptus Wood) hit bookstores in March 2022 with Navona in Catalan and Spanish, and is forthcoming in English with The Indigo Press in 2023. It is a brave and astonishing testimony that makes you think about origins, multiple identities, inequalities, feminism, racism and the importance of language in order to know who we are.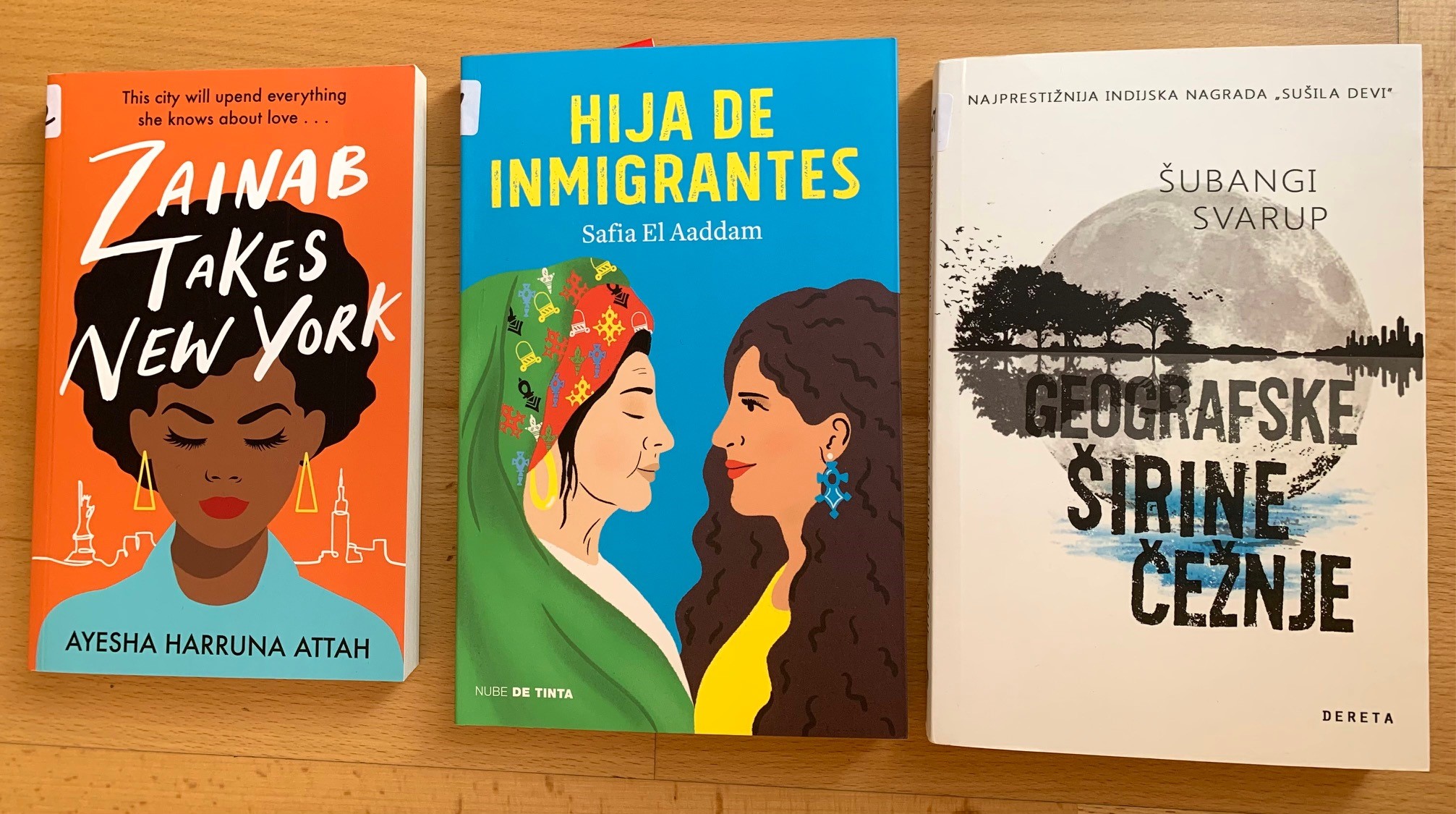 Another debut author who also saw her novel in bookstores in the early months of 2022 is Safia El Aaddam, whose Hija de inmigrantes (Daughter of Immigrants) was published by Nube de Tinta (Penguin Random House) in its original Spanish. Like Burnt Eucalyptus Wood, this crossover novel also deals with growing up between two cultures. Daughter of Immigrants is the story of an amazigh girl coming to terms with the fact that her very own identity is deeply engraved with racism and poverty. Ghanaian author Ayesha Harruna Attah also saw the publication of her fourth novel, the charming romcom Zainab Takes New York, with Headline in its original English. The book is also out in Italian with Marcos y Marcos, is forthcoming in Catalan with Sembra Llibres, and was just optioned for an audiovisual adaptation by Assemble Media in the US. In the photo above you can also see the Serbian edition of another international bestseller, Latitudes of Longing by Indian author Shubhangi Swarup, now available from Dereta.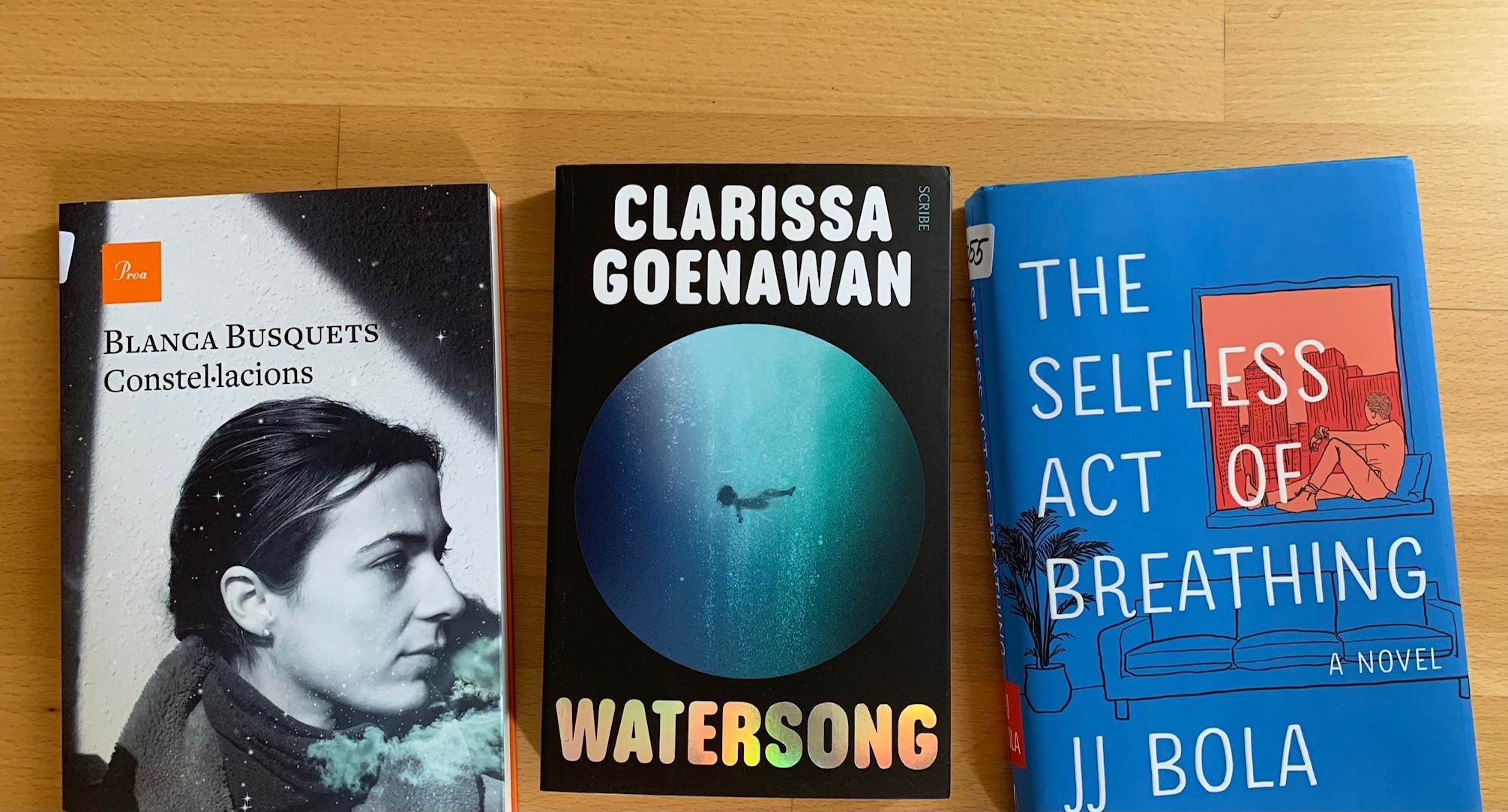 Blanca Busquets, a long-selling author in Catalan and Spanish, also has a new book out in 2022: the haunting family saga Constel·lacions (Constellations), in which, to celebrate the grandfather's 100th birthday, four generations meet at the family home, where everything that has not been said in decades will come to light over the weekend. Across the globe, the US edition of British-Congolese author JJ Bola's The Selfless Act of Breathing is now available with Atria (Simon & Schuster), while the British one with Dialogue Books was released in late 2021: a heartbreaking, lyrical story for all of those who have fantasized about escaping their daily lives and starting over. Translation rights have already been sold into six languages and film rights were acquired by a Hollywood Studio last year. Indonesian-born Singaporean author Clarissa Goenawan's third novel, Watersong, a mesmerizing story set in Japan, about a young man trying to escape his past, is currently out with Scribe worldwide.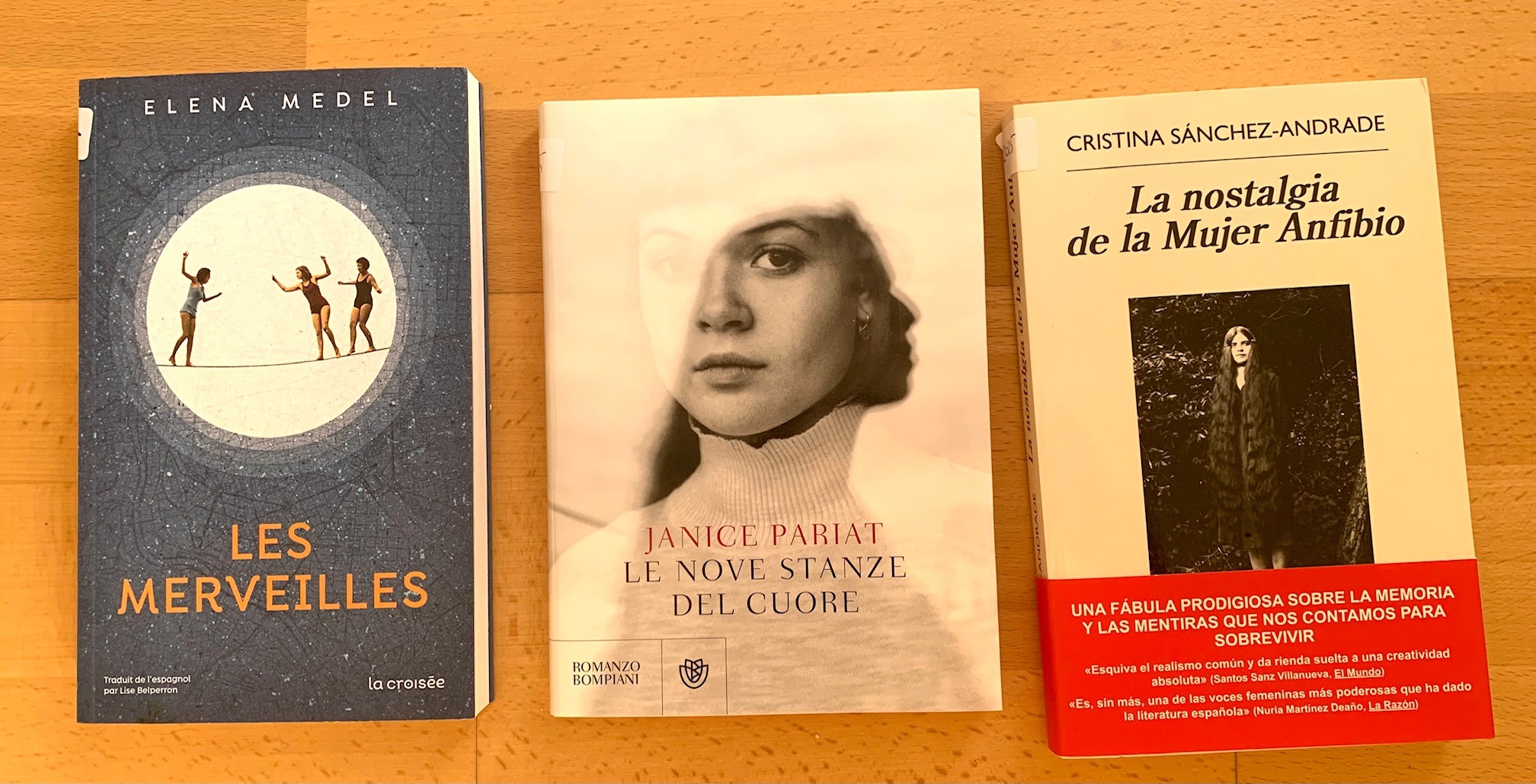 2022 also brought more translations to the acclaimed Las maravillas (The Wonders) by Spanish author Elena Medel (see the French edition by La Croisée pictured above) and Bompiani just published the Italian edition of Indian author Janice Pariat's novel The Nine-Chambered Heart, which has been sold into eleven languages so far. Other well-established authors also had new titles out in their original language, like La nostalgia de la Mujer Anfibio (The Nostalgia of the Amphibian Woman) by Cristina Sánchez-Andrade, a hypnotizing novel inspired by true events which is currently available from Anagrama in Spanish.
Happy reading!