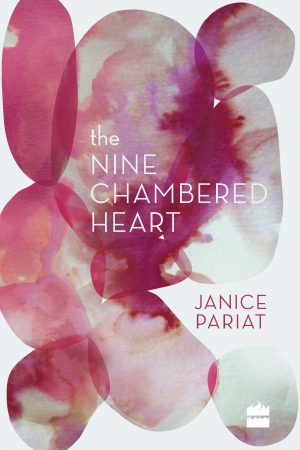 The Nine-Chambered Heart
The powerful story of one woman as seen through the eyes of those she has loved or been loved by.
In gemlike chapters, nine characters illuminate an unknowable woman: from the school art teacher who sees a spark of talent in her, to the man whose fleeting passion with her could change his life, to the female student whose friendship turns into love. This kaleidoscopic novella builds a life with colour, with light and dark, and in turn asks the reader: How does the world see you?
The Nine-Chambered Heart is a deeply intimate, luminous and fine-boned novel that explores the nature of intimacy and how each connection you make forms who you are.
Request more information
Covers
Original Language
ENGLISH (World exc. India) | Borough Press / HarperCollins
ENGLISH (Indian subcontinent) | 4th Estate / HarperCollins
Translation Rights
BULGARIAN | Colibri
CZECH | Metafora
FRENCH | NiL / Robert Laffont
GERMAN | Secession Verlag
ITALIAN | Bompiani
NORWEGIAN | Gyldendal
PORTUGUESE (Brazil) | Moinhos
ROMANIAN | Polirom
RUSSIAN | EKSMO
SPANISH (World) | Siruela
Film Rights
Film rights sold. Producer to be announced.
Prizes
Finalist of the Tata Live! Literature Award 2018 for Best Book of the Year
Shortlisted for the Prabha Kaitan Women's Voice Award 2018
Reviews
«A tender puzzle of a book. Its bewitching premise forces us to slowly put the pieces together, our understanding of the protagonist layering with each chapter – and yet maintains the tantalising distance that the ones who've loved her experience too. We know her, but only as much as they know her. It explores with sharp beauty the mystery at the centre of loving anyone, the various things we present and project through the relationships of our lives.» Sophie Macintosh, author of The Water Cure

«Superb. She had me at page one.» Chris Cleave
Other Books