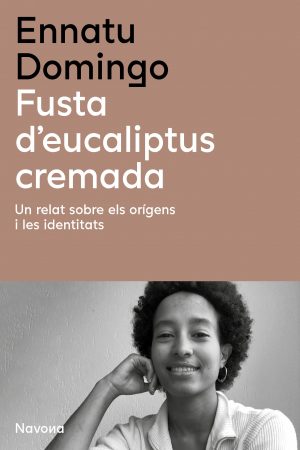 Burnt Eucalyptus Wood
A Story of Origins and Identities
A debut narrative non-fiction halfway between a memoir and a political analysis. A brave and astonishing testimony that makes you think about origins, multiple identities, inequalities, feminism, racism and the importance of language in order to know who we are.
Burnt Eucalyptus Wood dives into the unforgettable experiences of a seven-year-old girl in the early 2000s in rural Ethiopia, before being adopted by a Catalan family. As an adult, she still wonders about the reasons for the living conditions of the rural Ethiopian population—especially the women's—, of which she was part herself as a child; while she analyses how to live with more than one identity and what it means to lose and relearn one's mother tongue.
The richness of the author's testimony can help to deconstruct the paternalistic and Eurocentric views that still prevail everywhere, bringing the readers closer to the author's nomadism and making them travel through the different interspersed levels of narration.
Burnt Eucalyptus Wood is a book to be read in a heartbeat; it is a necessary and essential account to understand today's world.
Request more information
Covers
Original Language
Translation Rights
ENGLISH (World) | The Indigo Press
SPANISH | Navona
SPANISH (Audio) | Storytel