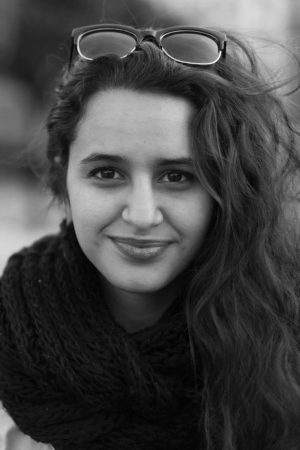 Daughter of Immigrants
Social media activist Safia El Aadam's first novel is a coming-of-age inspired by her own life. It is the story of little girl who grows up in a small village in Catalonia, daughter of immigrants, and part of one of the very few immigrant families in the area. From Azgangan, in the Atlas in the north of Morocco, this is the story of an imazighen girl who needs to act as adult way before she should have and whose coming to terms with her very own identity is engraved with racism and poverty.
Safia's story is not unique and unknown, but the story of so many immigrant families who arrive looking for a better life. With poor and illiterate parents who don't know the language and the culture of the place they've just migrated to, it is she who has to deal with social services bureaucracy, racist insults, and an education system that excludes those who cannot afford books, pens and notepads. A girl who is always in need to choose between two opposed cultures. A girl born in-between two worlds who, when growing up, starts hating her mother tongue, her culture, her curls and who will do everything to amalgamate herself into a life that's not her own.
Growing is also finding who she is and understand the power that being someone like her has: a daughter of immigrants. In this inner journey she will understand rejection comes from racism, and the empowerment that those two cultures, two languages, give her.
From her memories of a home-made hammam in a flat they share with ten other people, to the graduation from her university degree –a graduation she dedicates to her poor and illiterate mother—there is a life. Safia's life. A life that is so like all the lives of the children of immigrants.
Inspired by her own childhood and life, Daughter of Immigrants is a coming-of-age debut novel of a girl who learns to fight poverty and racism when she is only six years old to become the woman she is now, a woman who knows who she is and is an anti-racist activist.
Request more information
Original Language