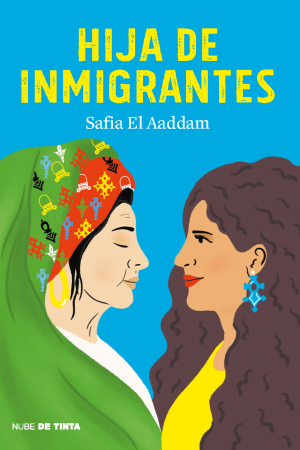 Daughter of Immigrants
Social media activist Safia El Aaddam's first novel tells the story of young Lunja, who grows up in a small village in Catalonia, daughter of immigrants, and part of one of the very few immigrant families in the area. From Azgangan, in the Atlas in the north of Morocco, this is the story of an amazigh girl coming to terms with the fact that her very own identity is deeply engraved with racism and poverty.
Chapter by chapter, Lunja will grow in age but also in strength and bravery. She has no choice. Readers will accompany her on this journey, from her therapist's office in the present, to discover the root causes of her mental problems. She will need to reconcile with her identity and finally face the challenges that her young self-faced in the past so that others don't have to relive her story. The story of so many children of immigrants.
Daughter of Immigrants is a coming-of-age debut novel that lays mental health on the table and shows how it is affected in a girl who learns to fight poverty and racism when she is only six years old, exactly because she is a daughter of immigrants and of African origin.
From Lunja's memories of a home-made hammam in a flat they share with ten other people, to her university graduation –a graduation she dedicates to her poor and illiterate mother—there is a life story to be told. Like so many lives of children of immigrants.
Request more information
Original Language