The Pontas Agency is very pleased to announce some much-awaited film news coming from Hollywood for JJ Bola's second novel, The Selfless Act of Breathing:  Bron Studios, producers of, among others, Joker, Bombshell, Fences and Judas and the Black Messiah, have acquired rights to develop the novel into a feature-length film. Playwright Keenan Scott (Broadway's Thoughts of a Colored Man) has been tapped to adapt it for the screen.
The Selfless Act of Breathing by JJ Bola follows a British-Congolese teacher willing to end his life once all of his savings run out, tackling issues such as mental health, racist police brutality and the power of love. It is out now in the UK, with Dialogue Books/Little, Brown and in the US with Atria/Simon and Schuster. Translation rights have already been sold to German (Kampa Verlag), French (Mercure de France), Italian (Frassinelli), Brazilian Portuguese (Dublinense), Japanese (Komakusa) and Russian (Eksmo).
Read the news below on Deadline:
JJ Bola is an established writer, poet and UNHCR Ambassador. As a former refugee, he was invited to the Davos Economic Forum 2018 and held a discussion with actress Cate Blanchett. His debut novel, No Place to Call Home, was first published in the UK in 2017, and in 2018 in North America. His non-fiction book Mask Off: Masculinity Redefined, which exposes masculinity as a socially conditioned performance, was published in the UK in 2019 and sold into five more languages worldwide.
About the adaptation news, JJ Bola said: "The Selfless Act of Breathing being brought to the screen is incredibly exciting for me. Film is such a powerful tool of transformation, and the possibility of telling this timely, poignant story, at a time like this in the world, fills me with hope. I want to thank everyone who has believed in this story from the beginning, my agency, and the team at Bron. I thank my readers and I look forward to reaching a new audience, via a new medium, and helping us all — which is the reason I wrote this novel — to remember that no matter how we feel, we are not alone."
Bron chairman and CEO Aaron L. Gilbert will produce on behalf of the studio, with Jared Kramer and Katia Washington overseeing the project day to day and Ryan Busse and Stephen Meinen to produce on behalf of Story Collective.
"We could not be prouder to be a part of bringing JJ Bola's profound novel to the screen. We were immediately captivated by his words and believe this book has the ability to reach and unite readers across all borders and walks of life. Keenan's voice blew us away and he is the perfect person to entrust with this material. We are very excited and honored to support this type of storytelling," said Gilbert.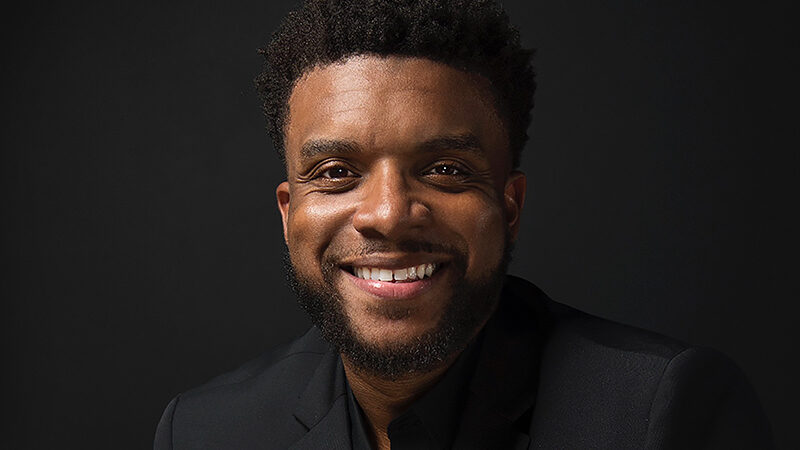 Keenan Scott II is a native New Yorker. Recently, his play Thoughts of a Colored Man opened at The Golden Theater on Broadway to rave reviews. The play made its world premiere at Syracuse Stage and transferred to Baltimore Center Stage for their 2019-2020 theatrical season. A few of Scott's previous works have been produced at Howard University, Gala Hispanic Theatre, National Black Theater and the NYC Fringe Festival.
---
For more information, please contact Anna Soler-Pont (anna@pontas-agency.com)