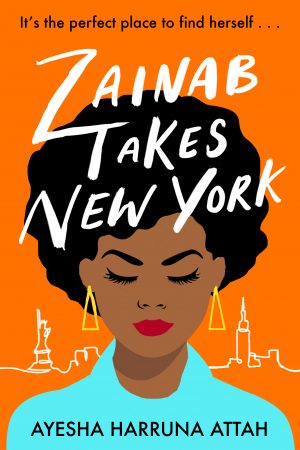 Zainab Takes New York
From a powerful new voice in commercial fiction comes Zainab Takes New York,  a charming romcom about one woman learning to fall in love in one of the most magical cities on earth. A simultaneous love letter to New York City, and to Zainab's Ghanaian ancestors, Ayesha Harruna Attah's novel is perfect for fans of Uzma Jalaluddin's Ayesha At Last.
Zainab Sekyi is on a quest to find herself.
She's moving to New York City to pursue her lifelong dream to become an illustrator, but she doesn't just want to get a job. She's also on a mission to make enough money to go on a night out, buy a whole bottle of wine (not just a glass) and, most importantly of all, to fall in love.
But as she grows accustomed to the hustle and bustle of city life - with the help of her new roommate Mary Grace, and life-long friend, Densua - she begins to hear the voices of her ancestors in her mind. . .
Could understanding her family's past hold the key to Zainab's future?
Request more information
Covers
Original Language
ENGLISH (World) | Headline Accent
Translation Rights
CATALAN | Sembra Llibres
ITALIAN | Marcos y Marcos
Film Rights
Audiovisual rights sold to Assemble Media.
Other Books