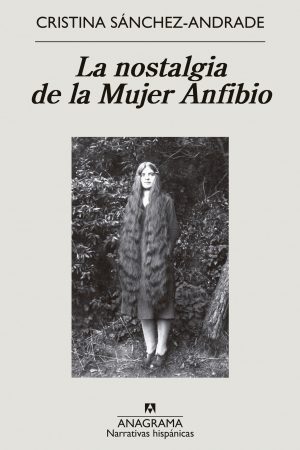 The Nostalgia of the Amphibian Woman
An elderly Lucha is about to be killed by her husband in front of her astonished granddaughter. The roots of this built-up resentment go way back, to the early hours of January 2nd 1921, when the Spanish cargo ship Santa Isabel sank near the the island of Sálvora, Galicia, and lost 213 of the 269 passengers aboard to the shipwreck.
While the men were celebrating the New Year, the women were throwing themselves into the sea, in an attempt to rescue the passengers. They were known ever since as heroines, but rumors soon spread about other not-so-epic behaviors that night. That night Lucha walked the shore dressed as a bride: she dragged her long hair behind her, and let confusion lead her to a naked shipwrecked gentleman in a top hat. Who was he? An English musician or a reincarnation of the devil? Why did Lucha end up naked as well? The events of that night will mark the rest of her life, her daughter's and her granddaughter's.
By blending an incredibly significant historical event with fiction, Cristina Sánchez-Andrade embarks on a journey through three generations of women in a small fishing town full of memorable characters. The author skillfully mixes the harshest realism with surreal delirium, recalling the mastery of Cela, Cunqueiro and Valle-Inclán. The result is a fascinating novel: a reflection on memory tinged by secrets and jealousy, collective guilt, and female desire; a challenge for the reader, written with exceptional technical skill and prose, creating a hypnotizing game that withstands until the very last page.
Request more information
Original Language
Reviews
"A party of inventiveness." El País - Babelia
"The novel, which is an emotional vindication of courage in the face of adversity and firm but festive resilience in the face of the unexpected, boasts a solid style of its own forged by excellent prose and careful awareness of plot." Jesús Ferrer, La Razón
"Her prose is as exquisite as it is sharp, and her brilliant characters are rotten by fear, envy, melancholy, religion and greed. An intelligent, acute and profound novel." Rosa Martí, Esquire
"Cristina Sánchez-Andrade creates a racing mix of realism and fantasy." Iñigo Urrutia, El Diario Vasco
Other Books