After being published in the Indian Subcontinent as A Death in Shonagachhi by Picador India in July of 2021, Rijula Das' debut novel will reach readers worldwide with Amazon Crossing, who will publish it under the title Small Deaths, in September 2022. It is a staggering debut novel of murder, loyalty, love, and survival at all costs, set in the teeming underbelly of Calcutta's most infamous neighborhood.
The new cover has been revealed and the novel has already received its first trade review in the United States: a starred review in Publishers Weekly, nonetheless. They said: "Das's searing debut centers on the plight of sex workers in contemporary Calcutta. Das, a Bengali-to-English translator, is definitely a writer to watch."
Translation rights were sold to Éditions du Seuil (French), in a pre-empt, and to Ripol (Russian). All other translation rights are available. In audiovisual news, rights were optioned by Drisyam Films, who are working to turn the novel into a television miniseries.
So far, the novel has won the 2021 Tata Literature Live! First Book Award for Fiction, it has been longlisted to the JCB Prize 2021 and the She the People's Women Writer's Prize 2021, and has been shortlisted to 2022 Auther Award for Best Author Debut. The novel is a story of murder, loyalty, love, and survival at all costs, set in the teeming underbelly of Calcutta's most infamous neighborhood, and the judges of the Tata Literature Live! Awards called it "An intensely gripping tale of a crime that is, at the same time, a story that is luminous with redeeming touches of love and hope, and a final sense of justice."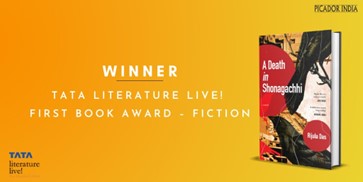 Small Deaths follows Lalee, who aspires to a better life in Calcutta's notorious red-light district. Her unfailingly loyal client Tilu Shau has dreams too. A heady romantic and marginal novelist, Tilu is in love with the indifferent Lalee and wants to liberate her from her street life with marriage. But when a fellow sex worker and young mother is brutally murdered, the solicitous madam of the Blue Lotus invites Lalee to take the woman's place "upstairs" as a high-end escort. The offer comes with the promise of a more lucrative life but quickly spirals into violence, corruption, and unfathomable secrets that threaten to upset the fragile stability of Lalee's very existence. As Tilu is drawn deeper into his rescue mission, he and Lalee embark on life-altering journeys to escape a savage fate.
As much a page-turner as it is poignant, Small Deaths is a brilliantly drawn modern noir that exposes the reality of society's preyed-upon outcasts, their fierce resilience, and the dangerous impediments that stand in the way of their dignity, love, and survival.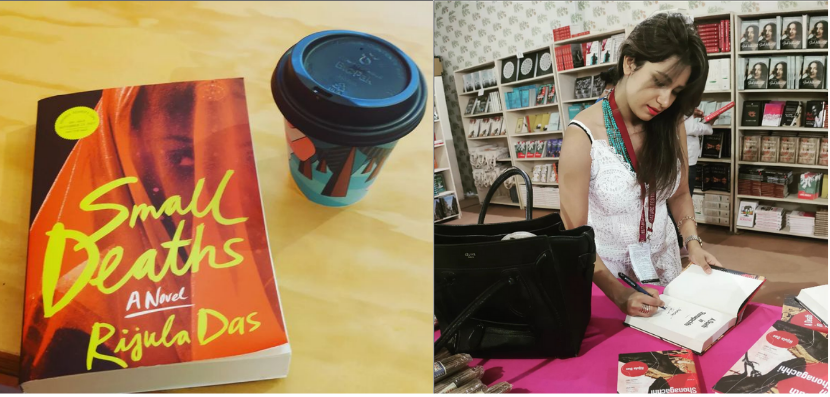 Rijula Das received her PhD in Creative Writing/prose-fiction in 2017 from Nanyang Technological University, Singapore, where she taught writing for two years. She is a recipient of the 2019 Michael King Writers Centre Residency in Auckland and the 2016 Dastaan Award for her short story Notes From A Passing. Her short story, The Grave of The Heart Eater, was longlisted for the Commonwealth Short Story Prize in 2019. Her short fiction and translations have appeared in Newsroom, New Zealand and The Hindu. Her debut novel, A Death in Shonagachhi (to be published in the US as Small Deaths) was longlisted for the JCB Prize for Literature and won the Tata Literature Live! First Book Award in 2021, and is currently being adapted for television.
---
For more information, please contact Maria Cardona (maria@pontas-agency.com)