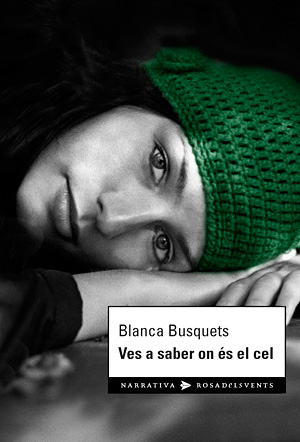 Who Knows Where The Sky Is
What happens in a man's life when he must face up with one of the most serious mistakes of his past: the consequences of having sexually abused a woman? For the first time in his life, Sergi has to look at the person whom he once inflicted an irreparable damage. This man, who has a prosperous successful career as a radio presenter, finds himself, because of a misunderstanding, in front of Cristina. The encounter takes place in her husband's burial. Cristina tells him about her life, marked by a sexual aggression that she suffered when she was a teenager and was never able to get over. But Cristina does not know that the man whom she is confiding a secret to, this stranger, is one of the young men who sexually abused her in the past.
Violence and maltreatment began in Sergi's childhood, a period that he always wanted to leave behind but that keeps chasing him. His old friends are there, calling him to the radio; the corpse of Cristina's husband is also there, who could do nothing to help his wife to overcome the trauma; not only that, he in turn did also caused an irreparable damage. Suffering and its repercussions, guilt and the possibility of atonement, secret and public life. Sergi's life changes dramatically, especially when he discovers that Cristina, his victim, perfectly knows who he is. Or who he has been.
An eager observer of all little big things that surround us, Blanca Busquests offers an most original novel in which, despite being the main characters, women walk through its pages under a man's skin. A suggestive and intense work that readers won't be able to put down.
Request more information
Original Language
CATALAN | Rosa dels Vents / Penguin Random House
Translation Rights
GERMAN | DTV Verlag
SPANISH | Plaza y Janés / Penguin Random House
Other Books