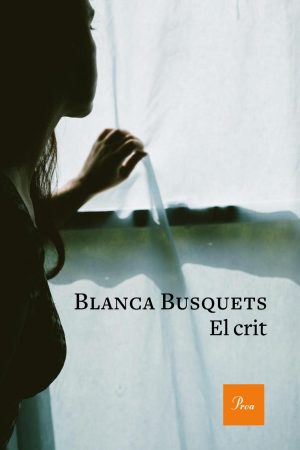 The Shriek
Judit is sat in a psychologist's waiting room. For some reason, she is obsessing with a pair of sandals worn by a child who's also waiting, like her. She has trouble breathing. Those little feet transport her back to August 27th and to La Rambla.
Judit is the first of six characters who will open their lives to the reader, all six intertwined with feelings, intimacies and passions, with the backdrop of the terrorist attack that occurred the autumn of 2017 in Barcelona. October 1st, November, December. Months full of political commotion in the city, and six characters with different views; lives with wounds that have yet to close; scars that have haunted them for years. Maybe it is time, finally, to open the windows to the past and, on Christmas day, let everything out. However: family is waiting at the table.
A contemporary family saga full of past secrets and wounds that prevent you from moving on. Blanca Busquets' fiercest novel to date. Fresh, raw and poignant, with the backdrop of Catalan politics and all that took place in Barcelona in 2017: from the terrorist attack to the independence vote, to their aftermath.
Request more information
Original Language
Translation Rights
Other Books