We are devastated to share that dear Pontas client and friend Domingo Villar passed away on Wednesday May 18th, at the age of 51 in Vigo, his city of birth and setting of his novels. He will be greatly missed.
Domingo Villar joined the Pontas Agency in February 2020, right before the pandemic hit. We started working together with great enthusiasm. His three novels featuring Inspector Leo Caldas (Water-Blue Eyes, Death on a Galician Shoreand The Last Ferry) have become some of the most widely-acclaimed crime novels in recent Spanish literature, they have been translated into several languages, garnering critical acclaim and awards internationally, and are currently being adapted as a TV-series by Secuoya Films.
In this time, apart from closing the audiovisual adaptation deal, we were by his side during the writing process and publication of the anthology Some Complete Stories, with illustrations by his friend Carlos Baonza, which was simultaneously published, as usual, by Galaxia in Galician and Siruela in Spanish. He was currently in the midst of working on the plotting and characters for the TV series with screenwriter Eligio Monterio and he was also researching and documenting what would have been his fourth novel, also set in Vigo and featuring Leo Caldas.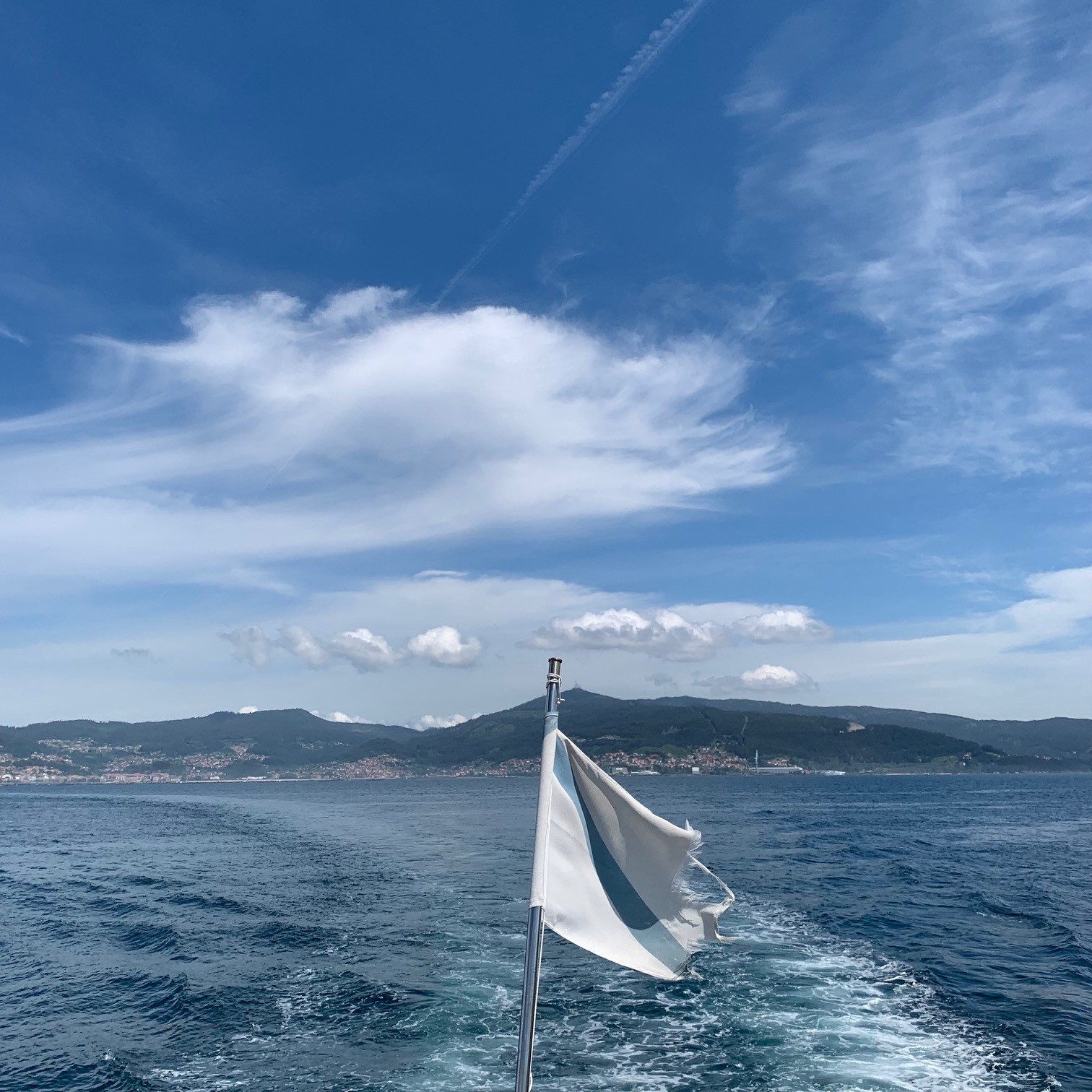 We didn't get the chance to travel to Galicia together, so that he could personally show us all of his literary spots. Anna Soler-Pont attended the funeral that took place in Vigo on Thursday, May 19th, in representation of the whole Pontas team. She decided to make the most of the day to pay tribute to him, by crossing the Vigo Ria by ferry to Moaña and walking to Tirán, through small beaches riddled with seaweed, like Leo Caldas does in The Last Ferry; having lunch at the Eligio tavern (next to Caldas' table, because his was full of books); entering the Arts and Crafts School building and imagining Domingo walking up and down the old wooden staircase…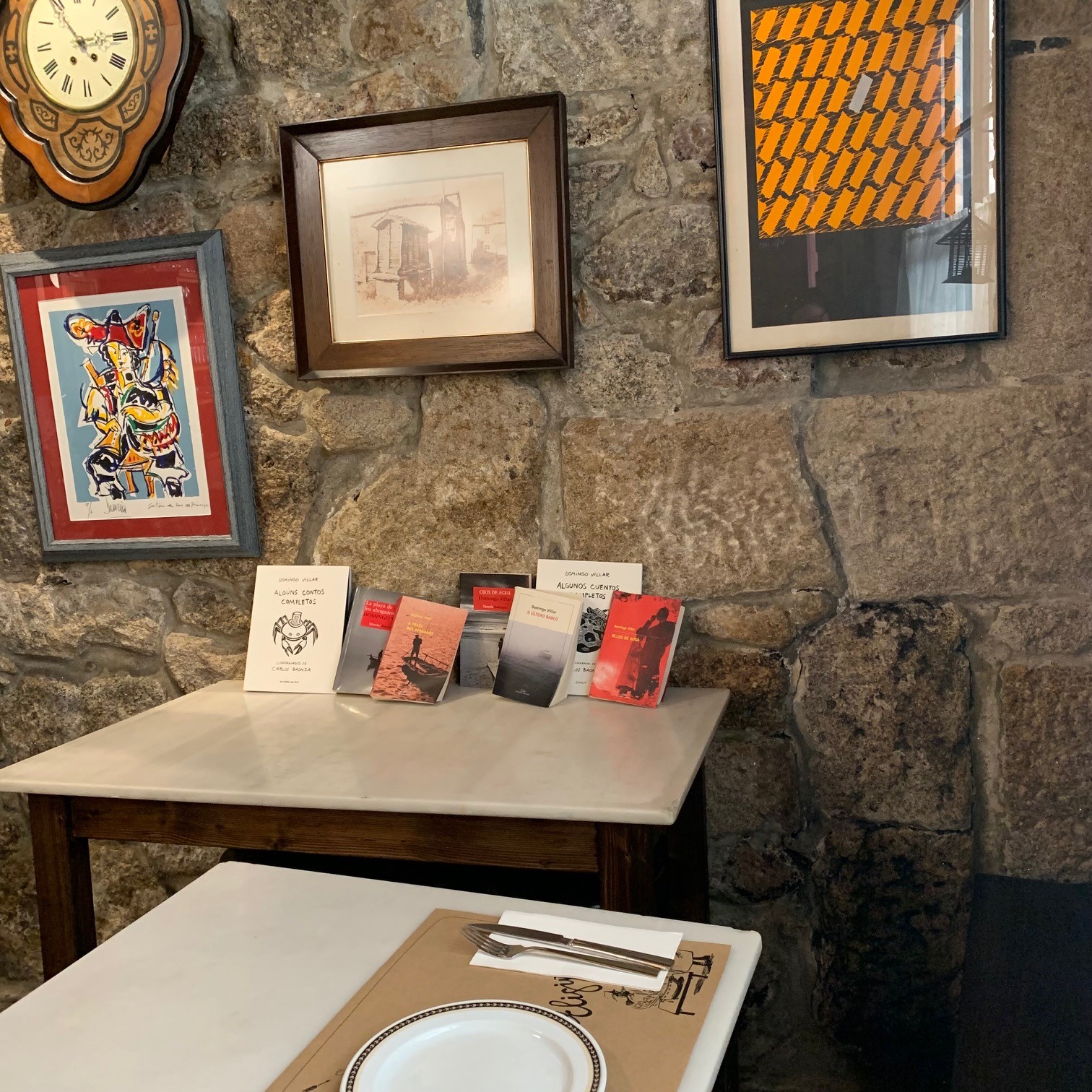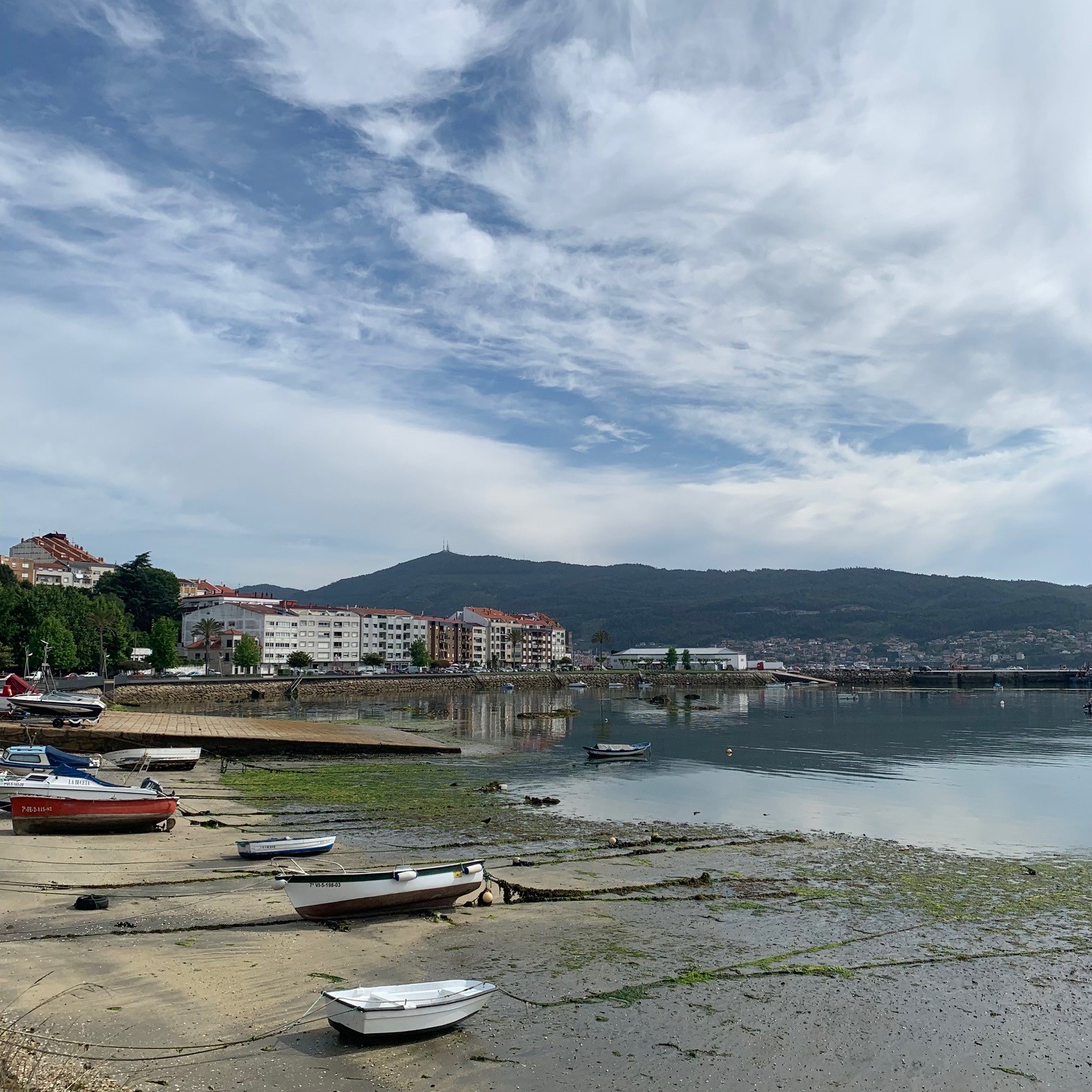 At Pontas, we promise to keep handling Domingo Villar's literary legacy as best as we can, to look after his copyright and try to ensure that more translations will be published and that adaptations will reach the screens. From here, we encourage all of you to pay tribute by re-reading his books, reading them if you haven't already, and recommending them and gifting them to your friends and family, and, of course, those of you acquiring foreign fiction, have in mind that these are already contemporary classics.
We have lost an author, a friend, who we already miss dearly. But his literature will remain forever.