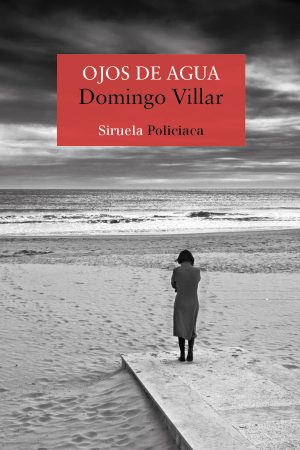 Water-Blue Eyes
Amid the aroma of the sea and the Galician pines, a young saxophonist is found dead in his swanky flat overlooking the beach. The murder seems to have taken place after a sexual encounter with a lover: there are two glasses filled with gin in the living room, and the dead man, Luis Reigosa, is tied by the wrists to the headboard of the bed. But the way he was killed makes it impossible to obtain any more clues about his activities that night: his stomach, groin, genitals and thighs are horribly burned. The unusually cold-blooded and cruel murder is assigned to Leo Caldas, a disheartened police inspector still searching for his place in the world. The case unfolds between inviting nights at the jazz clubs and the tense, affected atmosphere of affluent Vigo.
Request more information
Covers
Original Language
GALICIAN | Galaxia
SPANISH (World) | Siruela
Translation Rights
CATALAN | Grup 62
GERMAN | Unionsverlag
ITALIAN | Ponte Alle Grazie
Film Rights
TV-series rights sold to Secuoya Films.
Prizes
Finalist in two categories for the Crime Thriller Awards
Finalist for The Martin Beck Award from the Swedish Crime Writer's Academy
Winner of the Premios Sintagma for best debut novel
Winne of the Premio Brigada for best debut novel
Winner of the Premio Frei Martín Sarmiento
Other Books