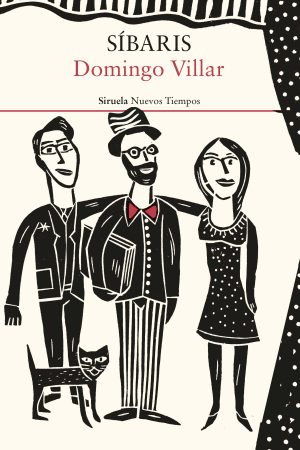 Síbaris
Twenty years after the publication of Síbaris made him the most brilliant star in the literary landscape, writer Víctor Morel is going through a tough time: unable to craft anything that lives up to the public's expectations, he has had writer's block for too long and his financial situation gets worse every single day.
Laura, his wife, encourages him to accept an invitation from Sorbonne University, which is willing, like so many other institutions, to generously pay for a master lecture by the famous writer, but Víctor Morel's first public appearance in years ends in a panic attack and in him fleeing the scene.
The life of the Morels seems to sink deeper into despair, but then Laura sees a way out.
Request more information
Covers
Original Language
GALICIAN | Galaxia
SPANISH | Siruela
SPANISH (Audio) | Audible
Film Rights
Theatre rights sold to Contradespés.
Other Books