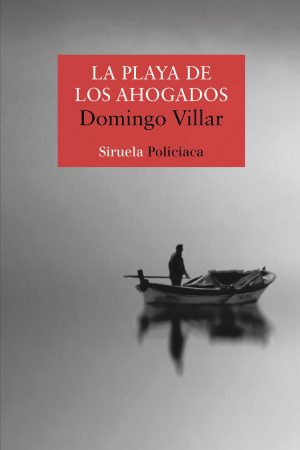 Death on a Galician Shore
One misty autumn dawn in a quiet fishing port in northwest Spain, the body of a sailor washes up in the harbour. Detective Inspector Leo Caldas is called in from police headquarters in the nearby city of Vigo to sign off on what appears to be a suicide. But details soon come to light that turn this routine matter into a complex murder investigation. Finding out the truth is not easy when the villagers are so suspicious of outsiders. As Caldas delves into the maritime life of the village, he uncovers a disturbing decade-old case of a shipwreck and two mysterious disappearances.
Death on a Galician Shore is a chilling story of violence, blackmail and revenge that has enthralled readers across Europe…
Request more information
Covers
Original Language
GALICIAN | Galaxia
SPANISH (World) | Siruela
Translation Rights
CATALAN | Grup 62
ENGLISH (World) | Little, Brown
GERMAN | Unionsverlag
ITALIAN | Ponte Alle Grazie
Film Rights
Film rights sold to Tornasol films.
TV-series rights sold to Secuoya Films.
Prizes
Shortlisted to the CWA International Dagger Prize 2011
Reviews
"A precise portrait of a misty, insular environment, of peaceful people caught up in violence. And a very clever plot." La Vanguardia
"A satisfying read... a traditional procedural laced with gothic menace." The Guardian
"The rugged coastline of Galicia makes a suitably unsettling setting... Caldas is an engaging copper." The Times
"Villar seduced us with his first novel, and now confirms himself as an excellent writer with Death on a Galician Shore. The plotting is as good as his descriptions of maritime life." El País
Other Books