We're over the moon! Peruvian author Gustavo Rodríguez (represented by the Pontas Agency since 2016) has been awarded the Premio Alfaguara 2023 for his forthcoming novel Cien cuyes (One Hundred Guinea Pigs) , amongst more than 700 contenders.  We were moved to tears while reading this manuscript and we can't wait for a large readership to meet his incredible characters. The book will be published on March 23rd 2023 in all Spanish-language territories by Alfaguara/PRH.
Gustavo Rodríguez has written a tragicomic novel set in contemporary Lima, in a residential neighborhood with views over the Pacific Ocean, where some elderly people from the wealthy class languish. Frasia, a woman pressed by economic needs in a country with big class gaps, has become an essential company for some of them. If she managed to raise enough money to buy enough guinea pigs, she could start a new life… Gustavo Rodríguez explores one of the great conflicts of our time: our society is more longevous every day but also more hostile towards elderly citizens. The author tackles this paradox with skill and humor.
The panel of judges, presided by renowned Argentinian writer Claudia Piñeiro, also highlighted that the book is moving, and that its characters both take care of and are taken care of, and protect dignity above all until its final consequences.
You can watch the full event and the author's acceptance speech where he paid a special homage to Peru, his home country, which is currently going through a difficult time of political and social turmoil, here: https://www.youtube.com/watch?v=JCGX-s50ZZk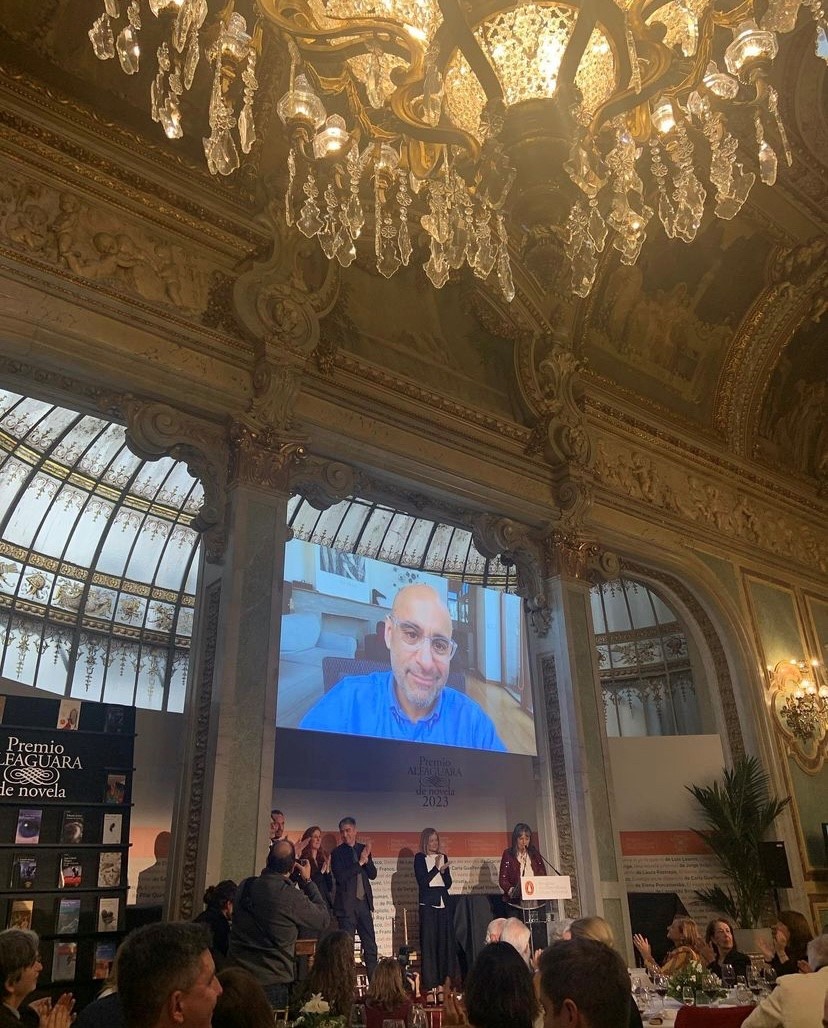 Gustavo Rodríguez' previous novels include Madrugada (Dawn), La furia de Achilles (The Fury of Achilles), the podcast-turned-book Machista con hijas (Macho Man with Daughters), and the most recent Treinta kilómetros a la medianoche (Thirty Kilometers at Midnight).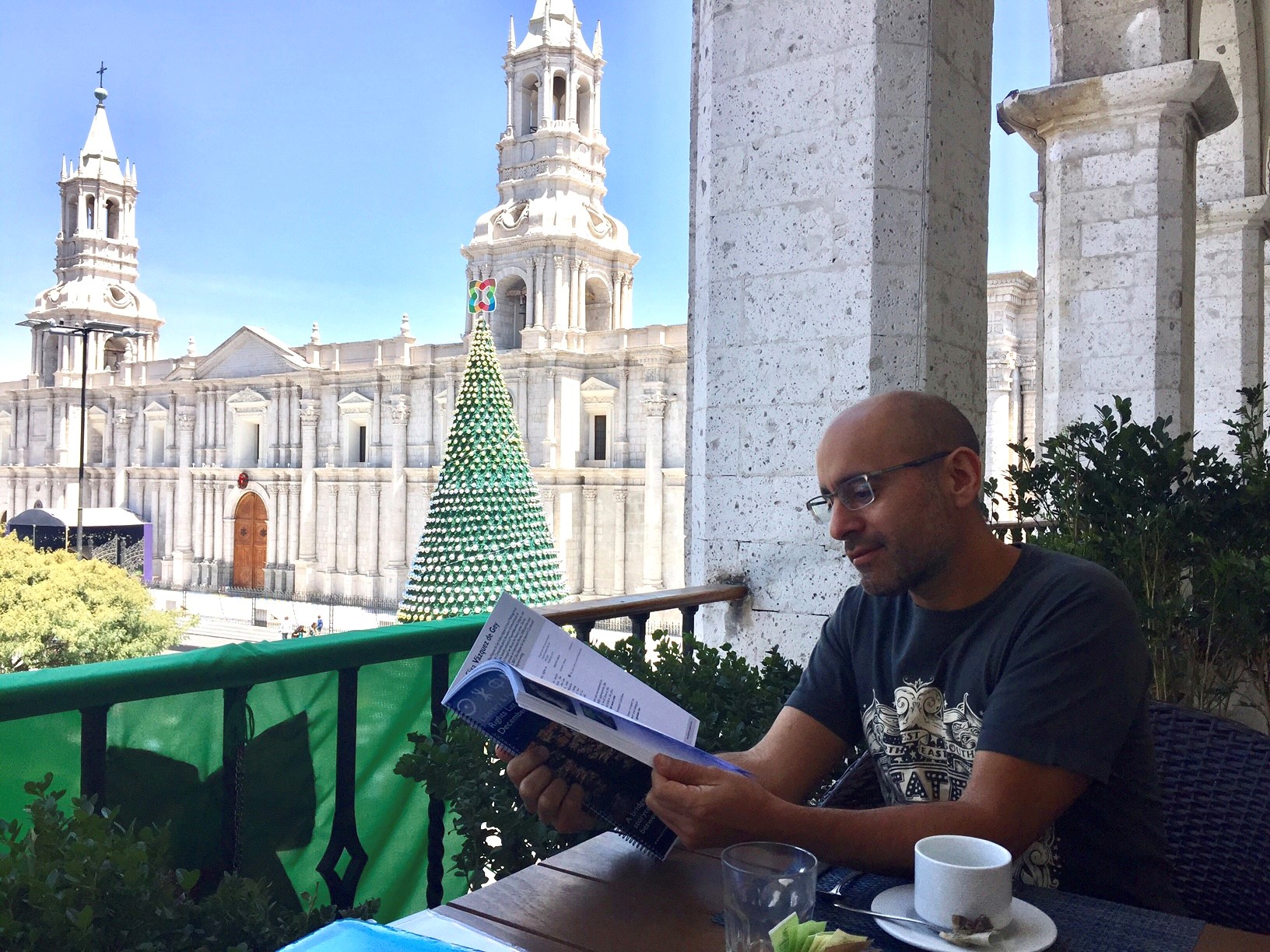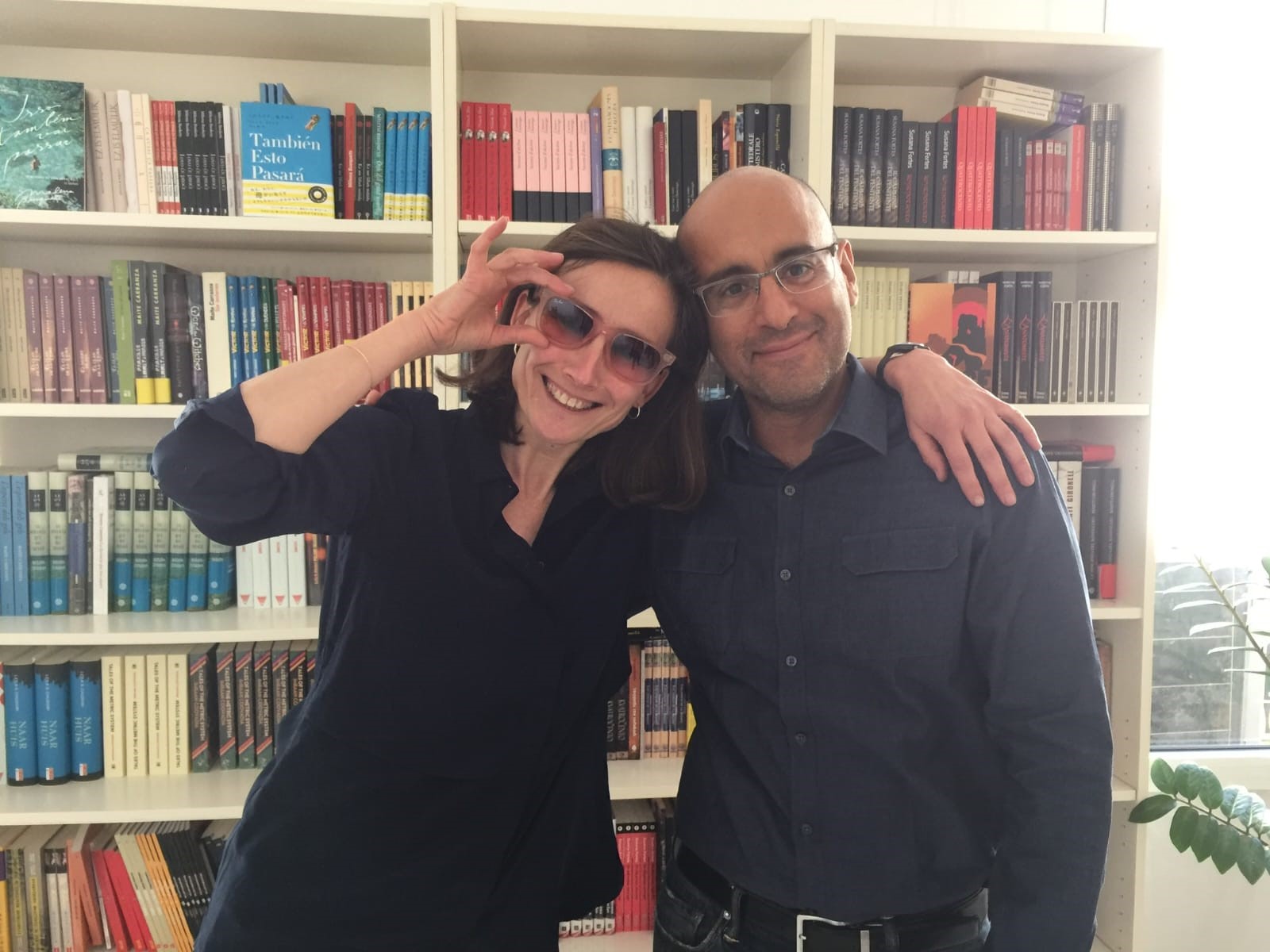 In the photos above: Gustavo during a meeting with Anna Soler-Pont in Arequipa (Perú) in 2016, both attending the Hay Festival; and celebrating Pontas' 25th anniversary with Anna in Barcelona in 2017.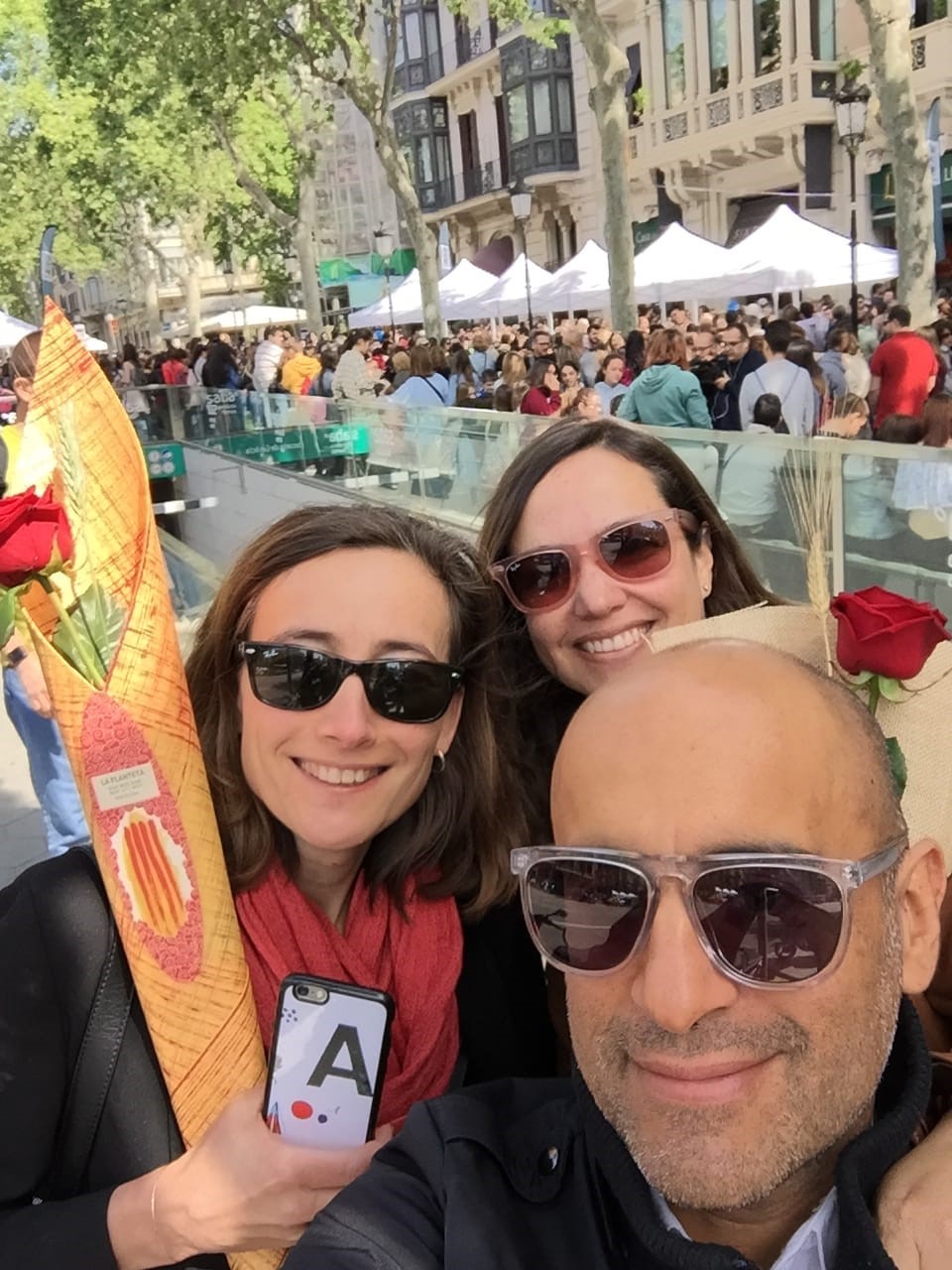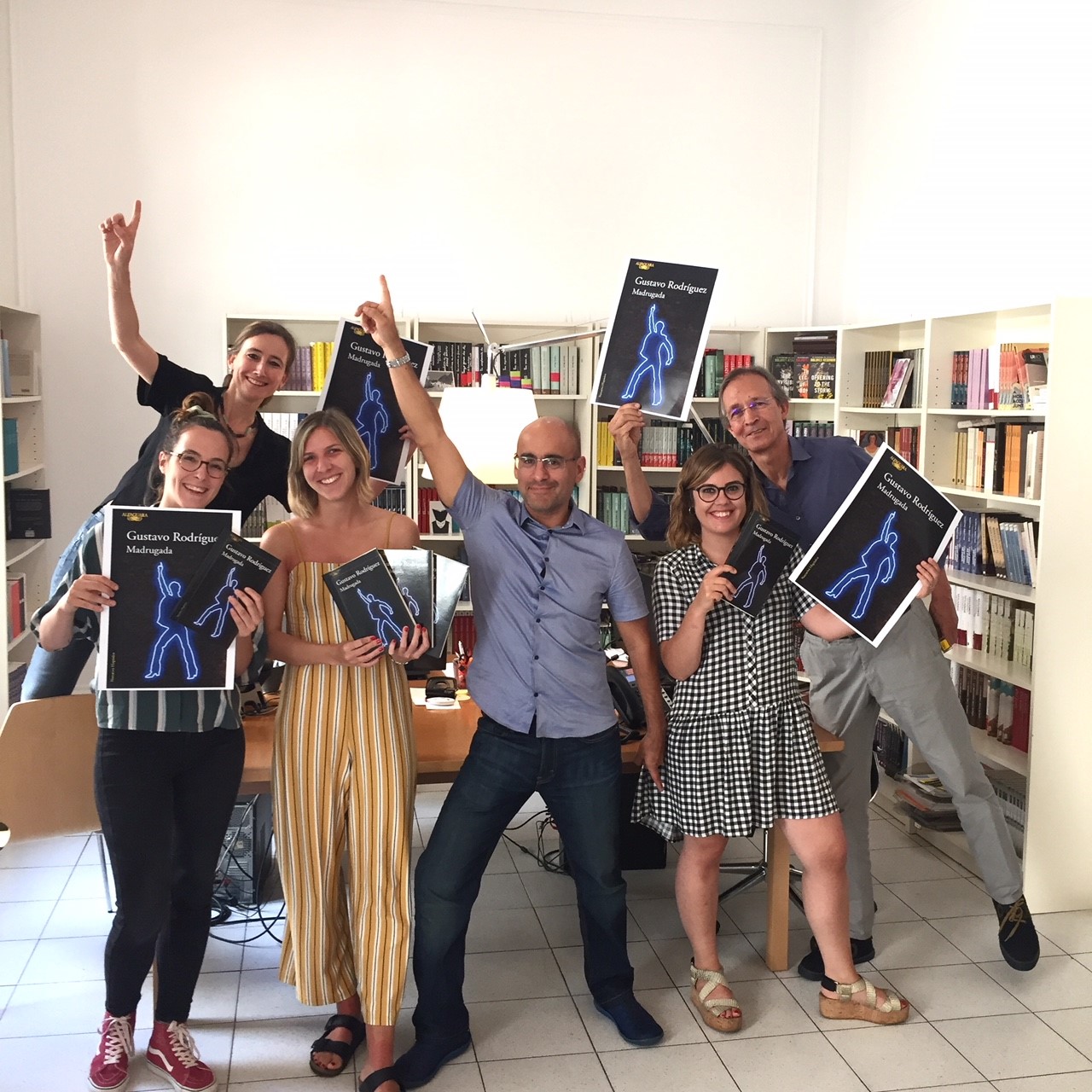 Gustavo with his wife Carol and Anna in Barcelona in 2017, on a beautiful Sant Jordi, World Book Day; and celebrating the launch of Madrugada in Barcelona in 2018 (with part of the Pontas team back then).
---
For more information on the works of Gustavo Rodríguez and rights inquiries, please contact Anna Soler-Pont (anna@pontas-agency.com).