Clea Koff is a forensic anthropologist and author who joined the Pontas Agency in 2022. She was a member of the first international forensic team brought together by the United Nations in 1996 to investigate evidence of war crimes and crimes against humanity, commencing in Rwanda after the 1994 genocide. She also worked for the UN International Criminal Tribunal for the former Yugoslavia in Bosnia, Croatia, and Kosovo.
The Bone Woman, her award-winning memoir about this work, was published in English worldwide in 2004 and translated into several languages at the time. Rights in many languages are available again. On June 8th 2023, The Bone Woman was reissued in French with a fresh new look by Éditions Héloïse d'Ormesson (as La Mémoire des os) and Russian rights have also been sold to Eksmo (the book had never been published in Russian before). Furthermore, audiobook rights have also been sold to Dreamscape Media in the US, who are expecting to launch in August 2023. Clea Koff herself will narrate.
All other translation and audiovisual rights are currently available.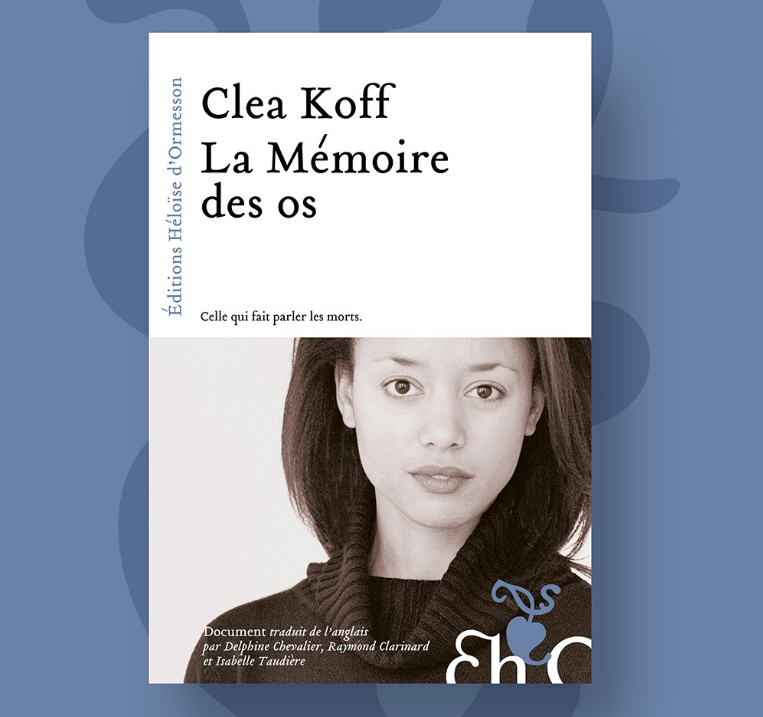 The Bone Woman is the unflinching, riveting account of the author's seven UN missions to Bosnia, Croatia, Kosovo, and Rwanda, as she shares what she saw, how it affected her, who was prosecuted based on evidence she found, and what she learned about the world. Yet even as she recounts the hellish nature of her work and the heartbreak of the survivors, she imbues her story with purpose, humanity, and a sense of justice. A tale of science in service of human rights, The Bone Woman is, even more profoundly, a story of hope and enduring moral principles.
Clea Koff now writes fiction and is currently working on her major "Hall & Lander crime series" (comprised of three titles: Freezing, Surfacing and Chancing). The protagonists, Jayne Hall and Steelie Lander, are forensic anthropologists and together they are Agency 32/1, a non-profit missing persons resource centre named after Article 32 Protocol I of the Geneva Conventions. They use their unique skills to identify bodies others have given up on. After swapping war crimes investigations in Kosovo and Rwanda for Los Angeles, Hall and Lander now regularly assist the FBI with their most sensitive – and dangerous – investigations. The result is a fantastically twisty, page-turning series combining suspense with expert detail and two memorable and determined heroines!
World English rights to all three titles are currently available. French rights to Freezing and Surfacing have been acquired by Éditions Héloïse D'Ormesson. Audiovisual rights to Surfacing have been sold to PatMa Productions, to produce a TV series. All other translation and audiovisual rights are available.
---
For more information about Clea Koff's work, please contact Carla Briner (carla@pontas-agency.com)
Header portrait © Kelly Ridgeway