On Monday March 20th 2023, the new TV series for France Télévisions, the public French TV channel, started shooting. The series is an adaptation of Dolores Redondo's novel Todo esto te daré (All This I Will Give to You), which won the 2016 Premio Planeta and has been translated into 22 languages.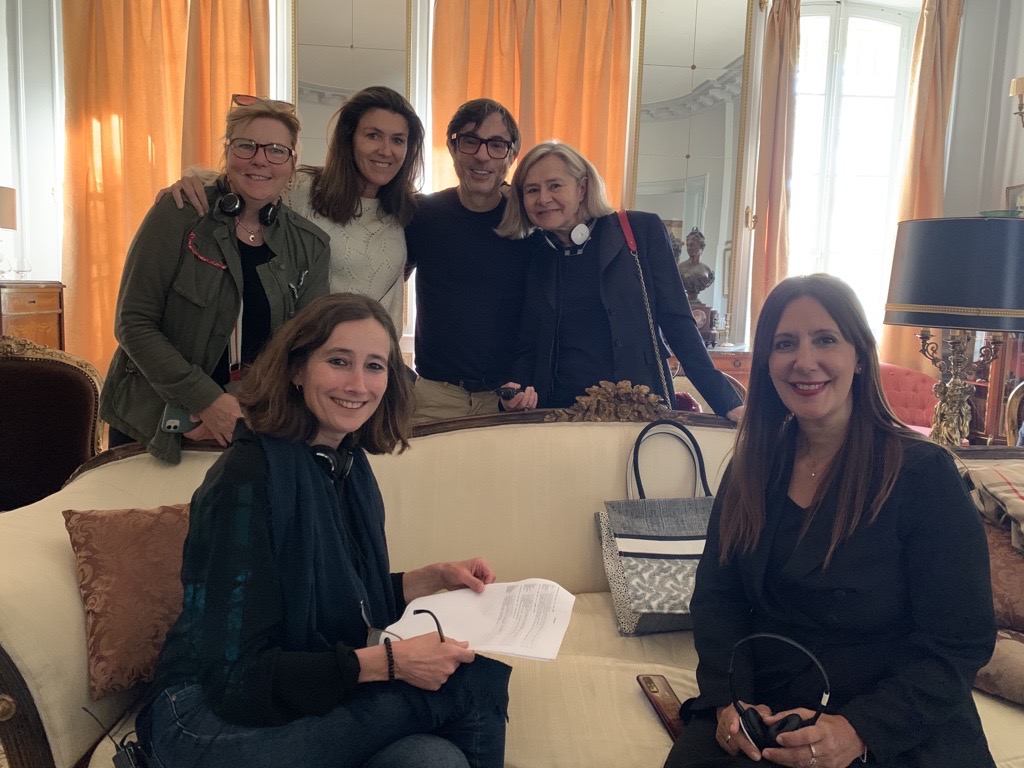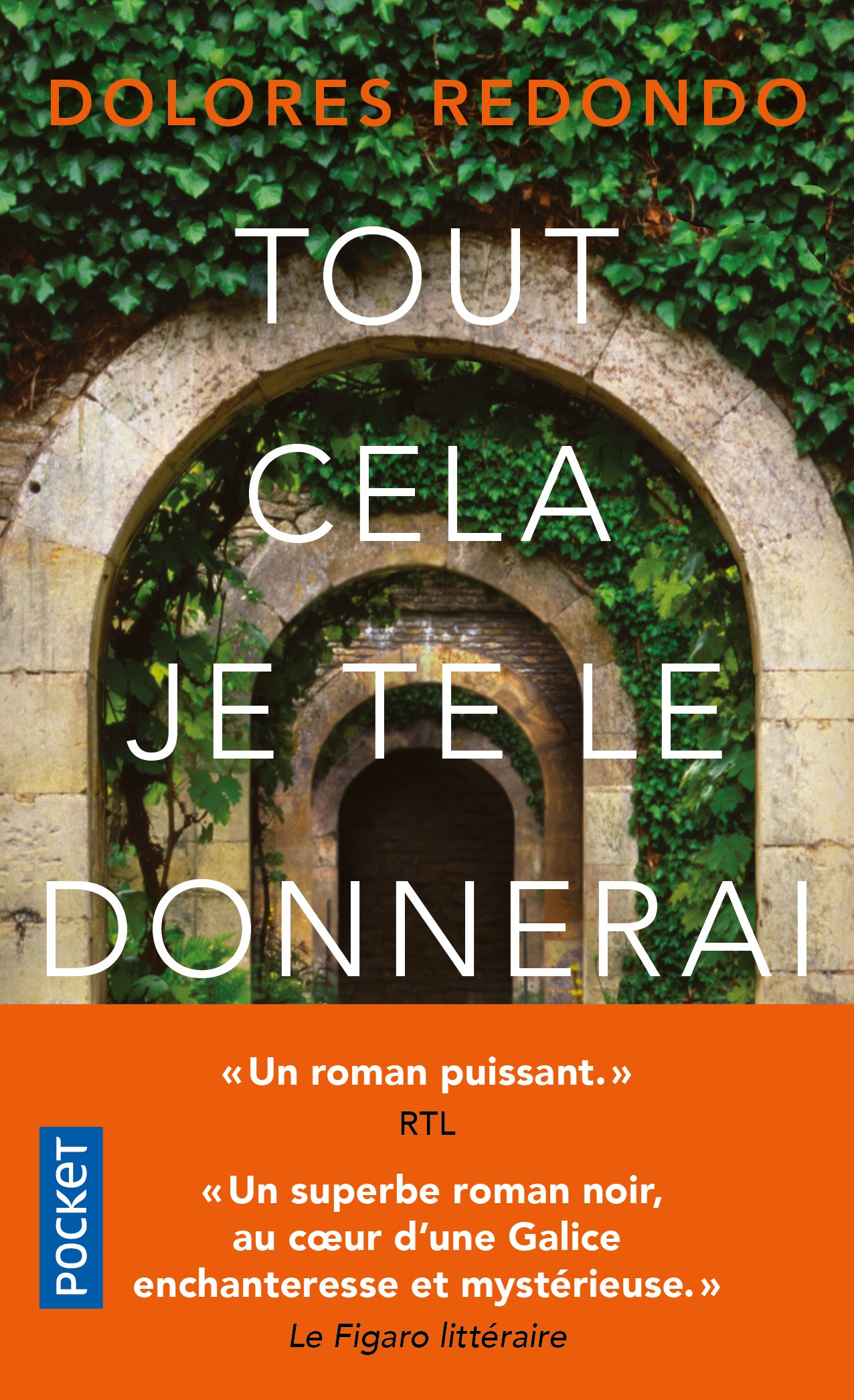 Filming will go on until June 8th in the Bouches-du-Rhône region, in the south of France, in locations not too far away from Aix-en-Provence. The main setting is the château de Valmousse. Dolores Redondo and Anna Soler-Pont visited the production set at the end of April to meet with the cast and crew (pictured above).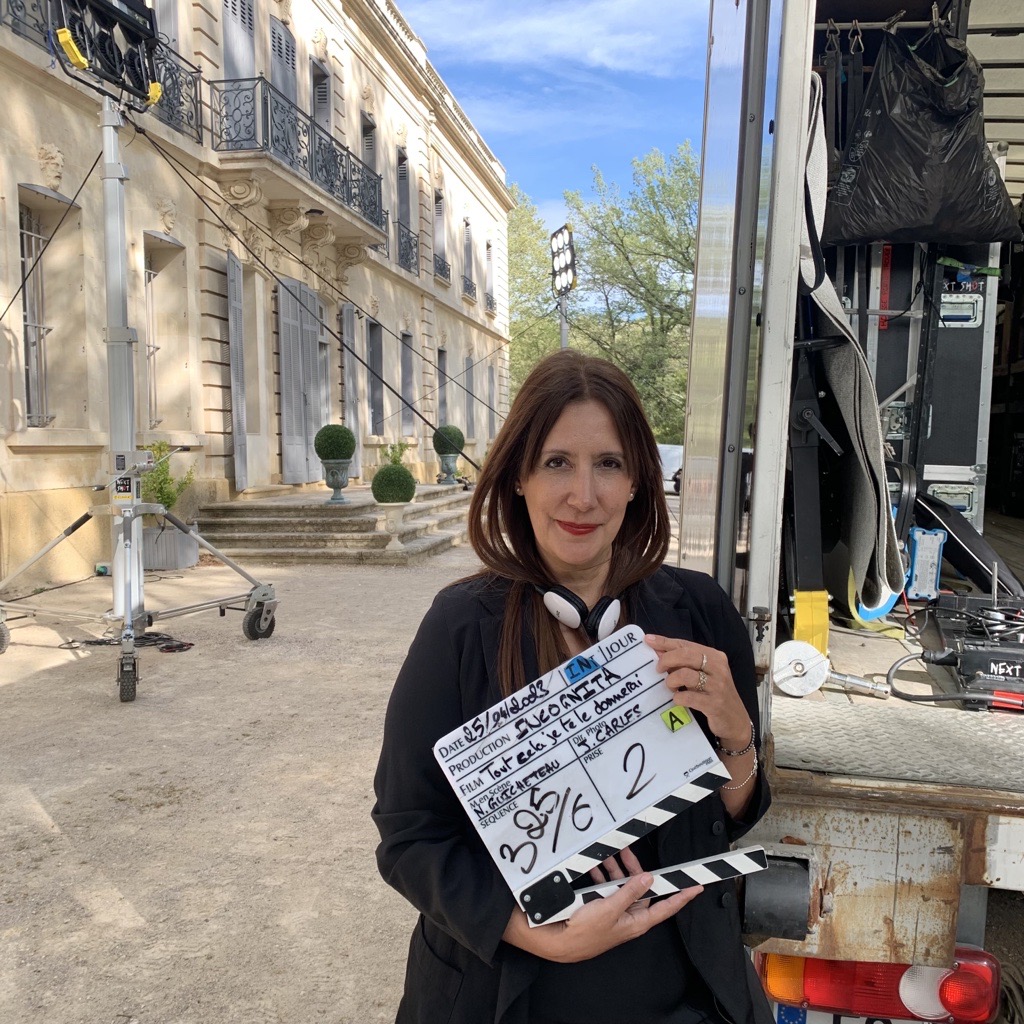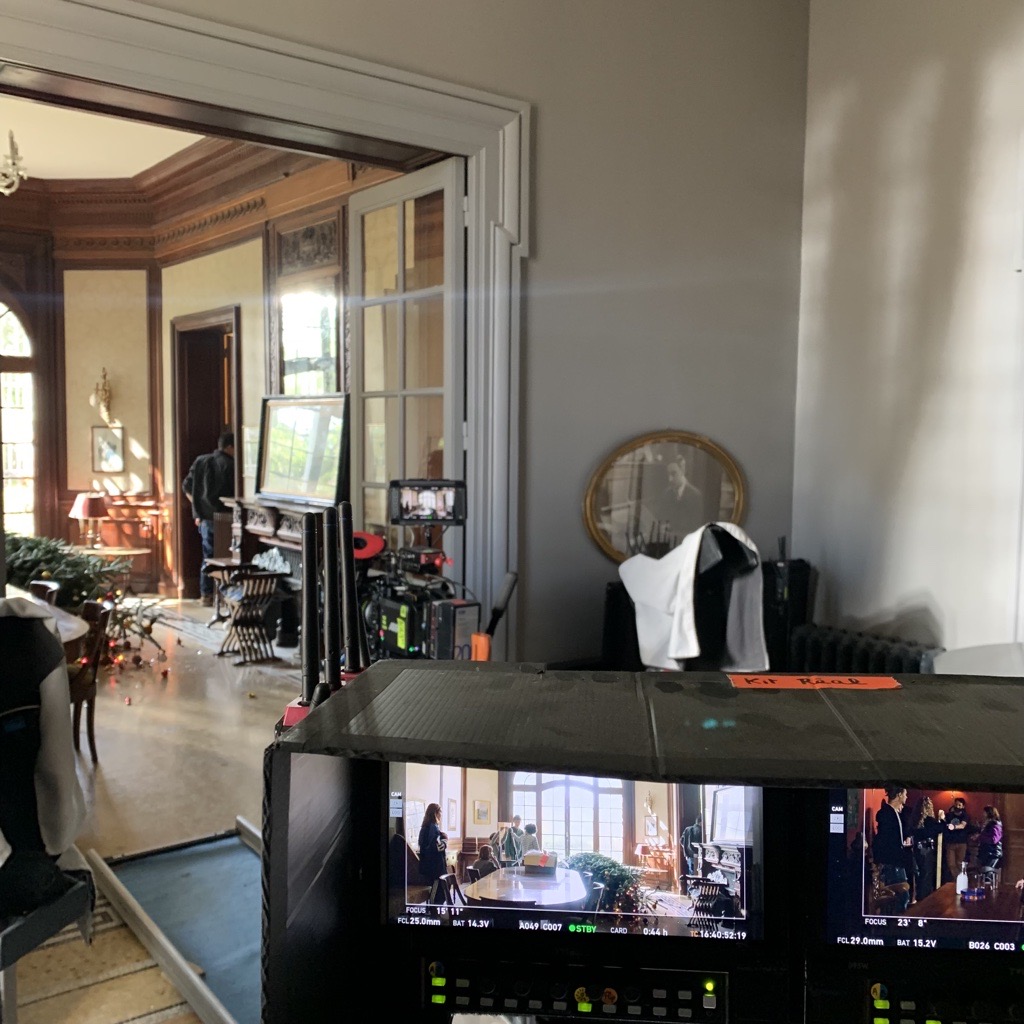 The adaptation into six episodes (52 minutes each) has undergone many changes in order to relocate the story from the original Ribeira Sacra in Galicia to this other vineyard region in France. Nicolas Guicheteau is directing. Among others, involved producers include Éduoard de Vésinne, Florent Gellie (Incógnita Télévision) and Caroline Dhainaut (Las Niñas Pictures). Anne Holmes and Anna Didier are also involved on behalf of the French fiction management team at France Télévisions.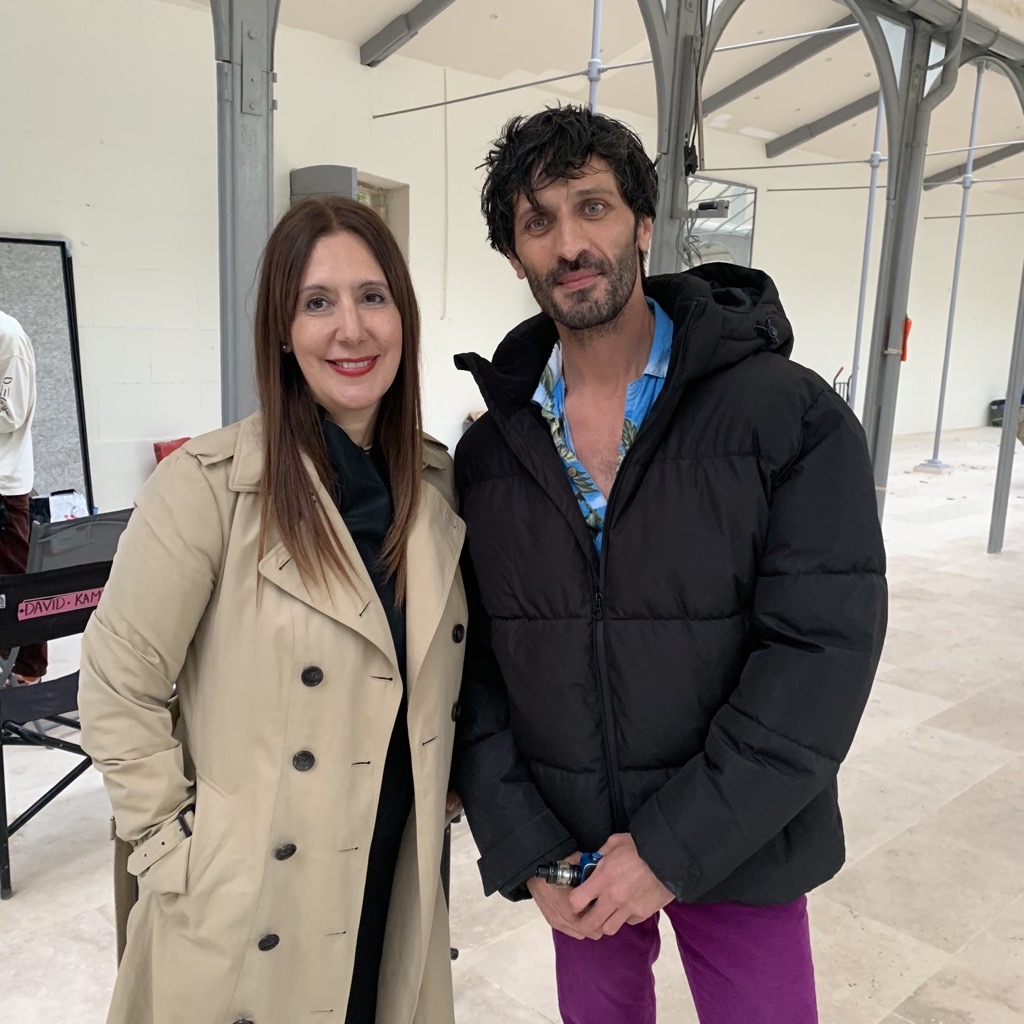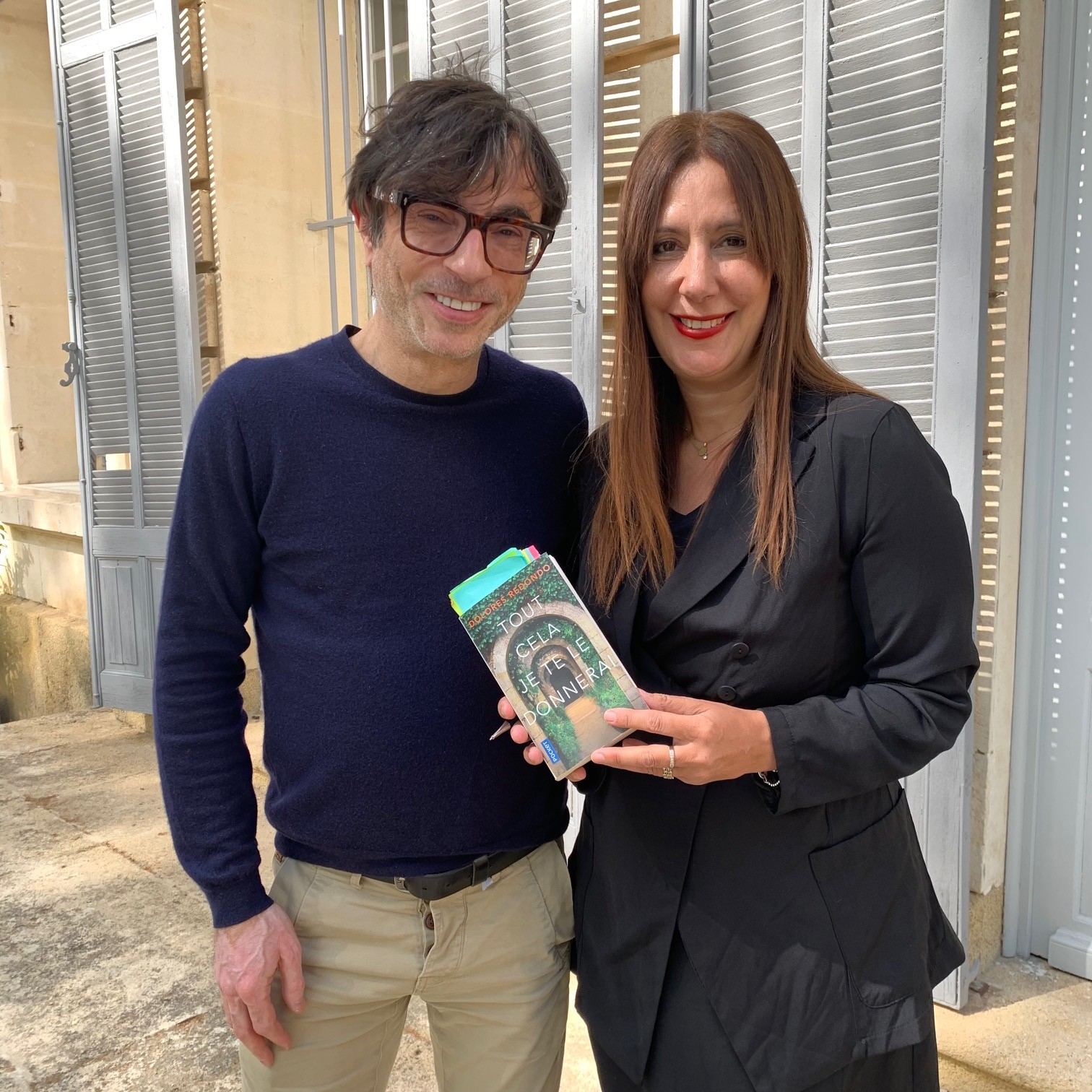 Actor David Kammenos (pictured above, left, with Dolores Redondo) is playing the lead character, writer Manuel Ortigosa (one of the few characters who has kept their original name from Dolores Redondo's novel). The cast also includes Bruno Solo, Nicola Calfan, Louise Monot and Mélanie Maudran, among others. The screenplay has been written by Pascal Fontanille (pictured above, right, with Dolores Redondo), Françoise Charpiat and Karine Lollichon.
---
For more information about this title and the author's work, please contact Anna Soler-Pont (anna@pontas-agency.com).