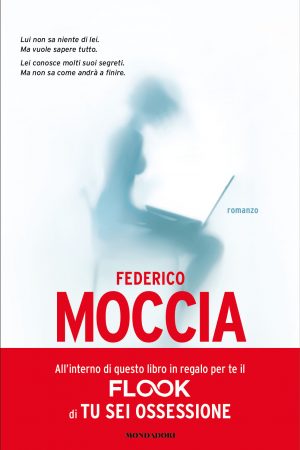 Your Name Is Obsession
Giovanni is a thirty-five successful man, both in life and in business. He's a bestselling author, and loves his beautiful, witty and intelligent wife, with whom he has a wonderful baby. He has everything to lead a life full of happiness. His novels are a big hit with women: they make them laugh, feel and cry.
One evening he receives a striking message on Facebook. Luna, most probably one of his fans, looks like a bright and bold young woman –but apart from her name, Luna, she's careful not reveal much about herself. What first was an innocent game with a mysterious woman, soon becomes an intriguing virtual relationship and finally into an obsession.
Luna never shows herself, and continues to hide behind the sexiness of mystery. The emotions and the provocation this stranger makes him feel –always closed into that chat– become a daily need. Who is Luna? What does he know about her? Can be it be a mistake of the past, that's now coming back? The passion and the desire Giovanni feels are now at their peak, and he decides to meet with her face to face…
Federico Moccia continues to dig into the root of feelings, passion and love.
Request more information
Original Language
Translation Rights
POLISH | Empik/Virtualo
SERBIAN | Carobna Knjiga
Other Books