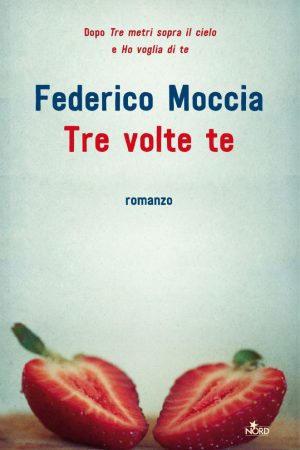 Three Times You
From the internationally bestselling author Federico Moccia comes the powerful and poignant final book in his Rome Novels trilogy, following two soul mates whose lives will be intertwined forever.
Step Mancini has more than any man has a right to ask for. He has succeeded beyond his wildest dreams as a television producer and can afford to surround himself with beautiful things, including his lawyer wife. And now his life is even more perfect because they have a baby on the way.
But there's nothing like the magic of first love. When Babi Gervasi suddenly reappears in Step's life, she brings back tender memories along with a shocking request for his help. Step knows that his wife can never find out, and so he begins a double life, torn between the two women he cares about most in the world.
Request more information
Covers
Original Language
ITALIAN | Casa Editrice Nord/GeMS
Translation Rights
CATALAN | Columna
ENGLISH (World) | Grand Central Publishing
FRENCH | City Éditions
HEBREW | Yedioth
HUNGARIAN | Cicero/Gabo
POLISH | Muza
POLISH (Audio) | Empik/Virtualo
ROMANIAN | Bestseller Publishing
RUSSIAN | Ripol
SERBIAN | Carobna
SPANISH | Planeta
Film Rights
TV-series rights sold to Netflix
Reviews
"Moccia's latest is an eloquently written love story…This poignant story will break the toughest of hearts. Nicholas Sparks enthusiasts have another author to enjoy." Booklist, starred review
Other Books