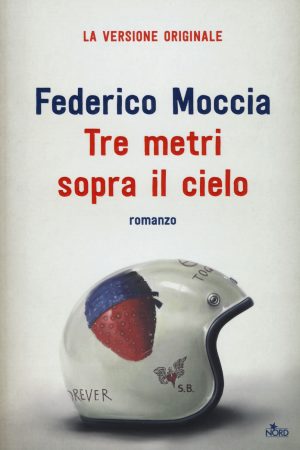 Three Meters Above Heaven
The first novel by Federico Moccia, and first of a trilogy.
Babi is a good student and the perfect daughter. Step, by contrast, is violent and brazen. They come from two completely different worlds. Nevertheless, between the two will be born a love beyond all conventions. A controversial love that must fight harder than they expected. Babi and Step are erected as a contemporary Romeo and Juliet in Rome, a scenario that seems created for love.
Request more information
Covers
Original Language
ITALIAN | Casa Editrice Nord/GeMS
Translation Rights
BULGARIAN | Skyprint Books
CATALAN | Columna
CROATIAN | Hena Com
CZECH | Euromedia
ENGLISH (World) | Grand Central Publishing
HEBREW | Yedioth
HUNGARIAN | Cicero
LITHUANIAN | Alma Littera
MONTENEGRIN | Nova
POLISH | Muza
POLISH (Audio) | Empik/Virtualo
ROMANIAN | Bestseller
RUSSIAN | Ripol
SERBIAN | Carobna
SPANISH | Planeta
UKRAINIAN | Family Leisure Club
VIETNAMESE | Nha Nam Publishing
Film Rights
TV-series rights sold to Netflix
Other Books