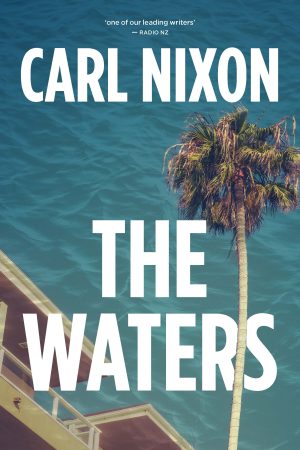 The Waters
A novel in 21 stories
One Family. Forty Years.
The Waters kids ― practical, athlete Mark; the physically beautiful dreamer Davey; and the baby of the family, Samantha ― have had to face more than their fair share of challenges. 1979 was the year their father sold up the farm and invested all the family's money in a doomed property development next to the ocean in Christchurch. Is that when 'everything started going wrong', as Mark believes?
Will their bond survive the passage of time or will the three siblings succumb to their parents' legacy of failure? Can the past be overcome . . . and forgiven?
Set in New Zealand, The Waters examines familial responsibility and the inevitability, or not, of following the trajectory our childhoods propel us along.
Request more information
Original Language
ENGLISH (ANZ) | Penguin Random House NZ
Translation Rights
FRENCH | Éditions de l'Aube
GERMAN | CulturBooks Verlag
Reviews
"Beautifully crafted and compelling, like holding up a prism and seeing the many ways the light refracts." Newsroom NZ
"Through stories that jump between characters, points of view and decades, Carl Nixon builds a dark family drama from the outside in." Rebecca Hill, NZ Listener
Other Books