As the Pontas Agency turns 30 this year, its founder, Anna Soler-Pont has been named Best Rights Professional, at the 2022 London Book Fair's International Excellence Awards.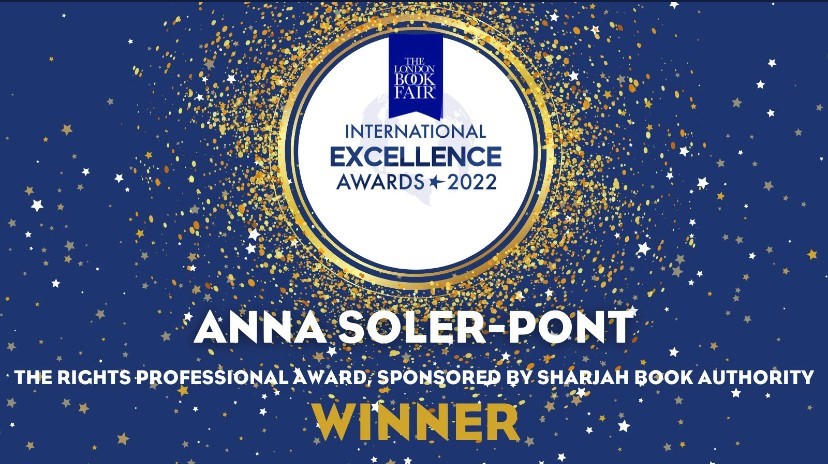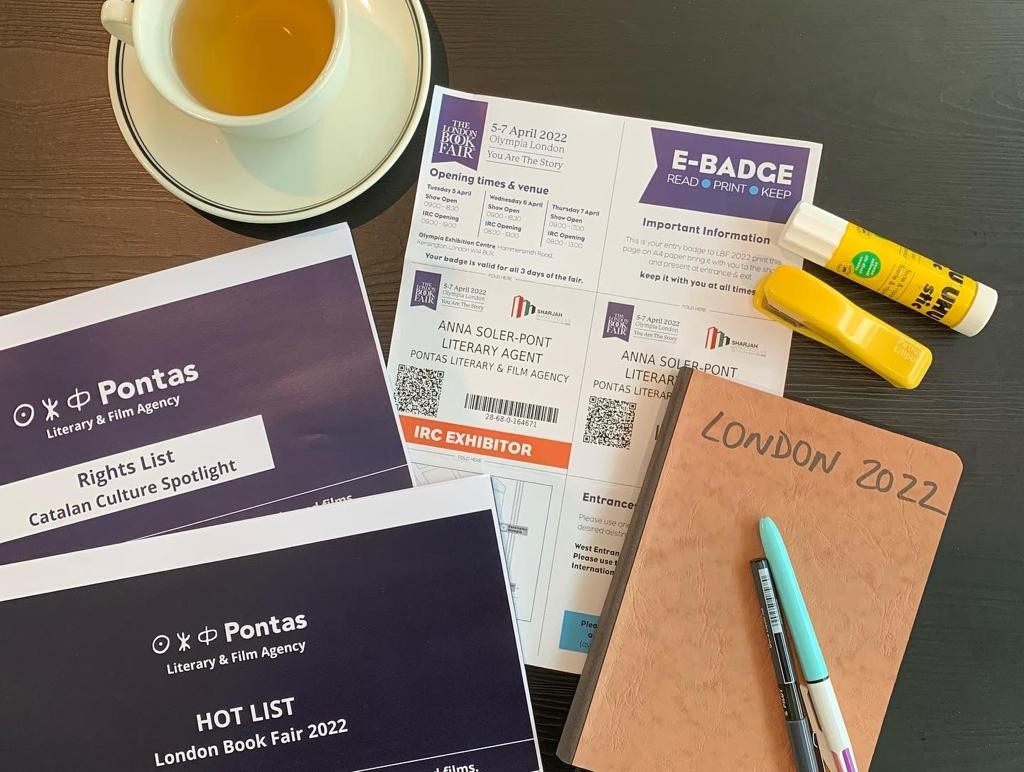 Jurors (we don't know who they are, they change every year!) said of Anna and her work and trajectory at the Pontas Agency that "it is exceptional in its history of having reached out to writers beyond Europe, notably in the Middle East and Asia, and to have found them publishers all over the world." And we would add Africa, of course, which has always been one of Pontas' main focuses, together with the aim of amplifying women authors' voices.
Anna, upon receiving the award, said: "This is a real present to celebrate that this Spring 2022 marks the 30th year since I founded the Pontas Agency as a young entrepreneur. I'd like to tell the young myself not to worry, because her dream and huge efforts to represent mainly women authors from the five continents and to find new diverse voices to enrich the literary landscape, was a good idea. The world turned into that direction!" Watch her talking about the award and Pontas in this short video on Twitter.
You can read the news here on Publishing Perspectives, The Bookseller, and BookBrunch.
Besides the award, this London Book Fair was a great and special one too because we had the chance to meet again with publishers, editors, some Pontas authors such as JJ Bola, Jill Johnson and Malu Halasa, our collaborator Carla Briner, and agent colleagues.