The Pontas Agency is proud to share that social media activist Safia El Aaddam's (@hijadeinmigrantes) first novel, Daughter of Immigrants, has just been published by Nube de Tinta/Penguin Random House in Spanish. All translation and audiovisual rights are currently available.
This long-awaited novel by thousands was so pre-ordered that it became a #1 bestselling title days ahead of publication!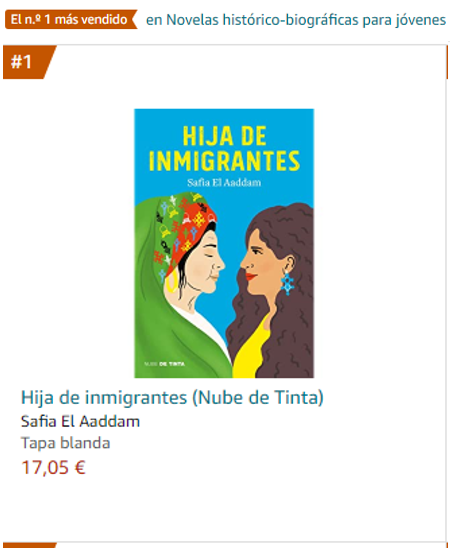 The book was presented at a crowded bookstore in Barcelona on March 27th, where the author talked about her book with afrofeminist activist and writer Desirée Bela-Lobedde, and signed copies for beloved fans.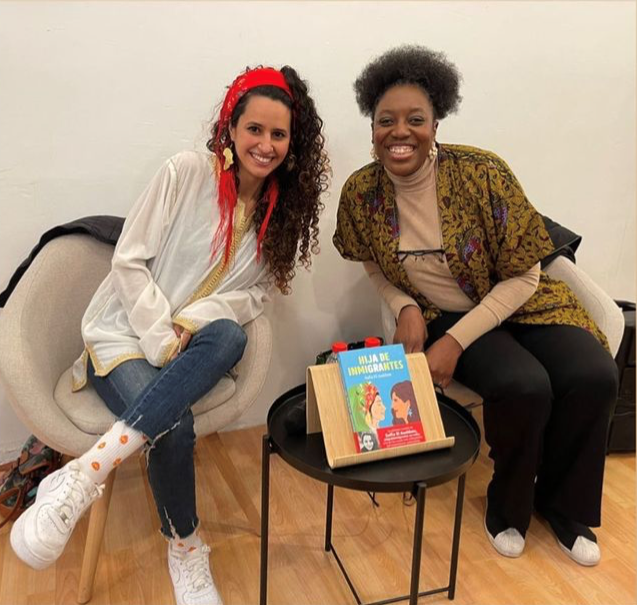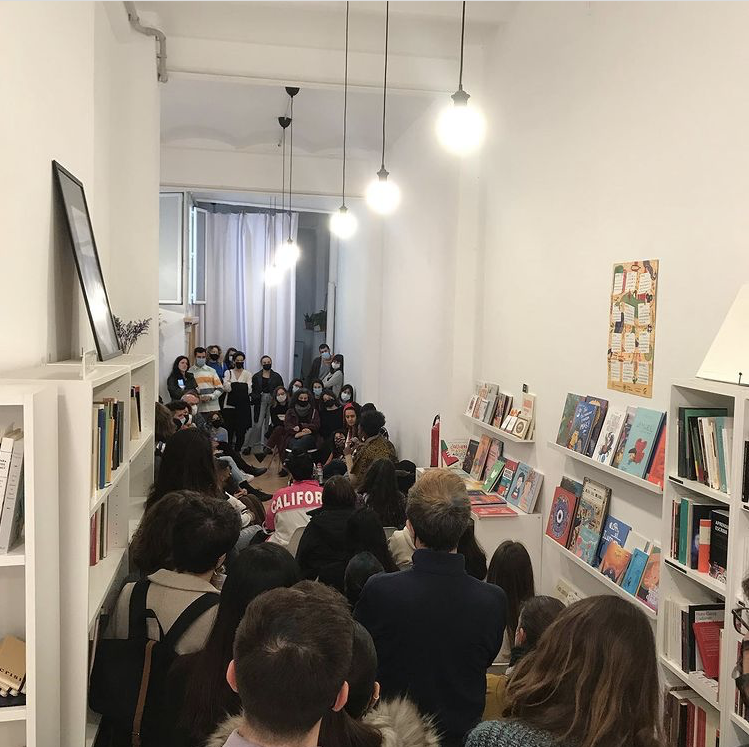 The novel tells the story of young Lunja, who grows up in a small village in Catalonia, daughter of immigrants, and part of one of the very few immigrant families in the area. From Azgangan, in the Atlas in the north of Morocco, this is the story of an Amazigh girl coming to terms with the fact that her very own identity is deeply engraved with racism and poverty.
Daughter of Immigrants is a coming-of-age debut novel that focuses on mental health and how it affects a girl who learns to fight poverty and racism when she is only six years old, precisely because she is a daughter of immigrants and of African origin.
From Lunja's memories of a home-made hammam in a flat they share with ten other people, to her university graduation –a graduation she dedicates to her illiterate mother—there is a life story to be told. Like so many lives of children of immigrants.
Safia El Aaddam (1995) holds a BA in philology from the University of Barcelona and an MA focused on intervention in infants and teens. She is well known on social media as the anti-racist activist @hijadeinmigrantes, the handle under which she connects with thousands of followers and has launched many social campaigns. She is currently studying mental health in the context of migration and socially excluded minorities.
---
For more information, please contact Anna Soler-Pont (anna@pontas-agency.com)