In 2021 and for the first time, the Pontas Literary & Film Agency and JJ Bola have created a mentoring prize for unagented, unpublished, under-represented writers from Black, ethnic minority, LGBTQ+, and working-class backgrounds writing in English.
It has been a long and highly interesting process, with 172 submissions received out of which 92 were women, 72 were men, and 8 were non-binary. The span of their backgrounds and locations was also incredibly interesting, with 53 entries coming from the UK, 7 from the US, 17 from India (out of 22 coming from Asia), 62 from different African countries and many other places.
The judges were poet and writer JJ Bola, literary agent Maria Cardona and founder and director of the Pontas Agency Anna Soler-Pont. They said:
"This process has been a fantastic adventure to discover new voices. This past week we have talked for hours about these writers, the decision hasn't been easy. However, there were two that really stood out and we felt could benefit greatly from the mentoring JJ Bola is offering as part of the prize. So, we have decided to give the prize ex aequo to Musih Tedji Xaviere from Cameroon and Bhavika Govil from India, awarding 1,000 GBP, international representation and mentoring to each one."
JJ Bola stated: "The Emerging Writers Prize has been eye opening in terms of the number of talented writers out there, with amazing stories to tell. The journey to choosing the winner(s) has been incredibly difficult but very rewarding. The team at Pontas and myself, wholeheartedly believe we have made the right choice. We are looking forward to supporting these writers in bringing their work to the world. And I feel incredibly lucky to be in a position to extend some luck to these writers, and provide support - as I was supported, as truly, no one ever makes it on their own."
Maria Cardona said: "It has been such a gratifying experience reading all the submissions for the prize. I cannot thank Musih Tedji Xaviere enough for submitting her novel to the prize. She is a powerhouse, and her voice is enticing and exciting in equal measures. She is a brave writer and her debut novel an important story to tell. As for Bhavika Govil, her opening paragraph and her overall lyrical style and voice on the page made me realize I was in front of a young author of enormous talent."
Anna Soler-Pont added: "Since I began to read the chapters submitted and the bios of all writers, many of them exceptional, I feel this prize is a dream come true: I founded the Pontas Agency in 1992 as a young woman whose dream was to help to give voice to under-represented authors or to authors who had to struggle a lot to get published. I'm convinced that both winners will become recognized authors and the stories they tell are necessary and needed in today's world."
About the winners and their novels: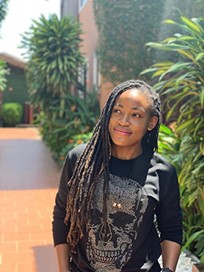 Musih Tedji Xaviere (Njinikom, Cameroon, 1989) is a writer, activist, and Moth Storyteller. She holds a B.A in Banking and Finance and works as an accountant. She is an alumna of the Goethe Institut, Moth, Bakwa Young Writers, and the African Women Development Fund writing programs.
Her novel For Fatima is a love letter to a long-lost friend. It follows the journey of a desperate young woman attempting to solve the mystery surrounding the sudden disappearance of her lover. It is a story about forbidden love and what it means to be lesbian and Muslim in Cameroon.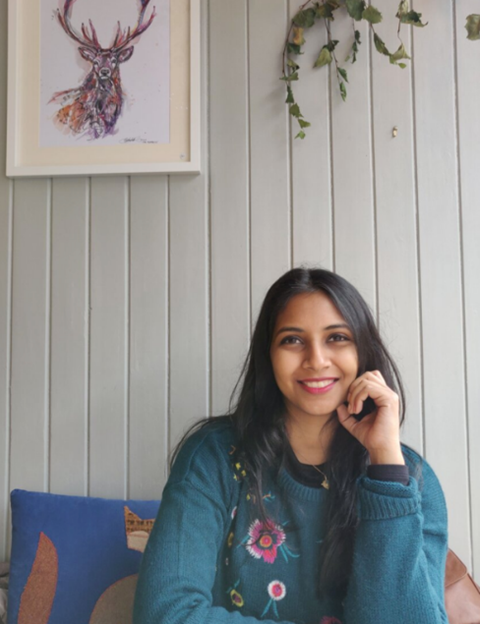 Bhavika Govil (New Delhi, India, 1993) is a writer, journalist and editor whose stories are published in Vogue and Outlook Traveller, among other magazines. She won the Bound Short Story Prize in 2019, was longlisted for the Toto Awards for Creative Writing (English) 2021 and mentioned as a Notable Contender for the 2020 Bristol Short Story Prize.
Her novel The Silent Treatment follows the lives of a morbid eight-year-old narrator, Mira and her twelve-year-old brother, Ashu as they're growing up in a conservative Indian society with an unconventional mother. Aiming to explore gender roles and the different forms love can take, is as much a novel about looking for the truth as it is about the poetry of childhood.
The judges also decided to include Selali Fiamanya, a writer born and raised in Glasgow, Scotland, with a couple of years spent in Accra, Ghana, with his debut novel Between the Train and the Platform ­—a patchwork of interconnected short stories set in a queer, diasporic Britain— as Runner up to the prize.
The first Pontas & JJ Bola Emerging Writers Prize has been an incredible experience, and we are committed to continue with this prize on a yearly basis.
Media enquiries: Maria Cardona