At the Pontas Agency we're glad to inform that Latitudes of Longing, the debut novel by Shubhangi Swarup, one of the major new literary talents from India, is being translated into twelve different languages (with some of the translations already published). It's a novel about the desire and longing between humanity and the Earth itself, that follows the interconnected lives of characters searching for true intimacy as they venture across the Indian subcontinent to tell an epic love story. We follow a scientist who studies trees and a clairvoyant who speaks to them; a geologist working to end futile wars over a glacier; octogenarian lovers; a mother struggling to free her revolutionary son; a yeti who seeks human companionship; a turtle that experiences miraculous transformations; and the ghost of an evaporated ocean as restless as the continents. Binding them all together is a vision of life as vast as the universe itself. Richly imaginative and wryly perceptive, Latitudes of Longing offers a soaring view of humanity: our beauty and our ugliness, our capacity to harm and to love each other, and our mysterious and sacred relationship with nature.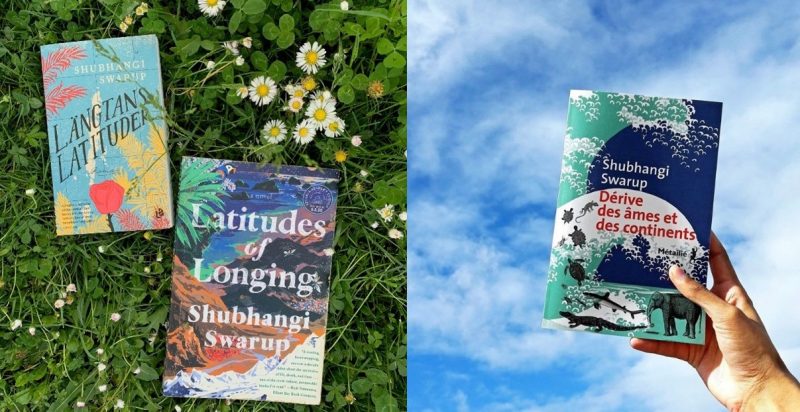 In the photos above, from left to right: the Swedish translation, that climbed to the top 10 bestsellers in Sweden in 2020; the US edition, that was praised by the Oprah Magazine as "a marvel of magical realism" and picked by Gwyneth Paltrow's Goop Bookclub as a "must read novel" during the pandemic lockdowns; and the French translation.
Among many other awards, Latitudes of Longing was the 2018 Winner of the Tata Literature Live! First Book Award for Fiction and of the Sushila Devi Award for the Best Book of Fiction Written by a Woman; and it was longlisted for the International Dublin Literary Award 2020 and the DSC Prize for South Asian Literature 2019.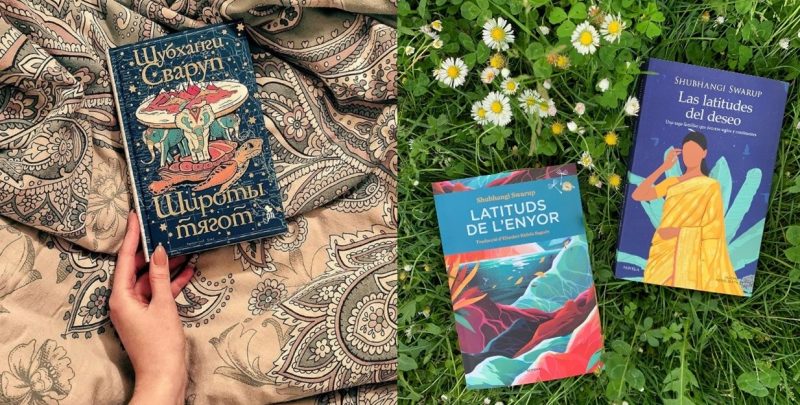 In the photos above, from left to right: the Russian, the Catalan and the Spanish translations.
"A promising debut novel sweeps through a series of stories that join human lives to the natural world... Made up of four linked novellas. Their titles—Islands, Faultline, Valley, and Snow Desert—suggest the book's emphasis on how people connect (or don't) to their planet. . . . The book vividly recounts their often humorous, sometimes surreal, and ultimately touching relationship." Kirkus Review
For more information, please contact Maria Cardona