It was at the Frankfurt Book Fair 2014 when Milena Busquets' novel También esto pasará (This Too Shall Pass) took the publishing industry by storm. It was quickly translated and published by a very long list of international publishing houses and a feature film is under development right now.
Milena Busquets has penned another astute and intelligent exploration of the human relationships, with the underlying themes of death, friendship, motherhood and, above all, love. In Milena Busquets' unforgettable voice, Gema is a luminous and short novel that makes us laugh, love and feel moved with the protagonist, a 40-something-year-old woman and mother of two who grieves the death of her childhood friend, more than thirty years later. And at the same times thinks about memory and the way everyone of us remember one same event differently.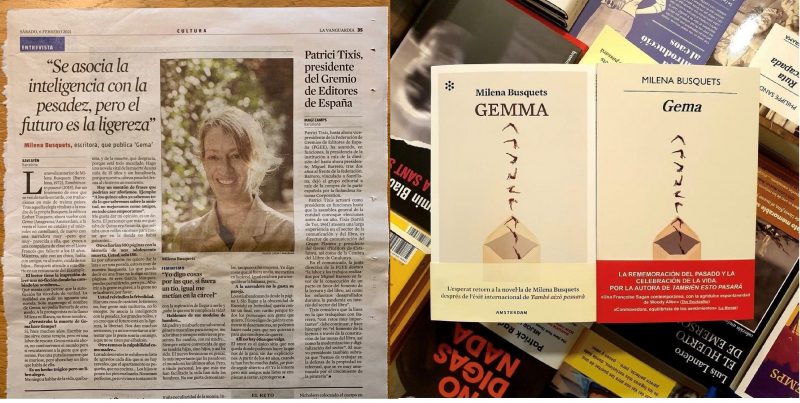 The awaited Milena Busquets's new novel has just been published on February 10th, 2021 in Spanish (Anagrama) and Catalan (Amsterdam) and already considered a "gem" by the first enthusiastic readers. Rights have also already been acquired by Gallimard (French), Meulenhoff (Dutch), Suhrkamp (German) and Solferino (Italian). Some will be publishing it this year, others in 2022.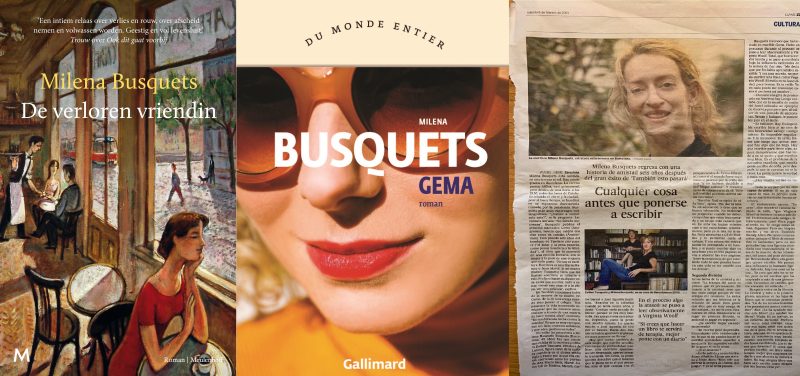 For more information please contact Anna Soler-Pont.