French author Benjamin Carteret has joined the Pontas Agency as a client with his debut novel Persephone, a dual-voiced retelling of the famous Greek myth about Kore/Persephone and her mother, Demeter, goddess of the harvest. Although set during Antiquity and faithful to the traditions of classical mythology, Persephone explores the universal, urgent questions of motherhood, patriarchy, freedom and humankind's relationship to the environment; in short, a myth for our times.
This debut novel has stirred up much excitement amongst French publishers over the past month: after an attempted pre-empt a week after submission, there was a 3-way auction for World French rights which was won by Lisa Labbe at Charleston/Leduc. Charleston will publish as a lead title in Spring 2024. They are the French publishers of such bestselling authors as Pat Barker, Kate Morton, Amy Tan, Heather Morris, Lucinda Riley, and Taylor Jenkins Reid amongst others.
Benjamin Carteret is an art historian, specializing in modern and contemporary art, and works in communication for the cultural and art sectors. He has been passionate about Antiquity and Greek mythology from a young age which made Persephone a natural choice for his first novel.
All translation and audiovisual rights are available.
Persephone is known around the world. And yet she remains a mystery because no-one really knows what preceded Persephone's kidnapping by Hades, and the mythological characters at the center of the story have no voice. Benjamin wanted to tell the myth for the first time from the perspective of the two female protagonists.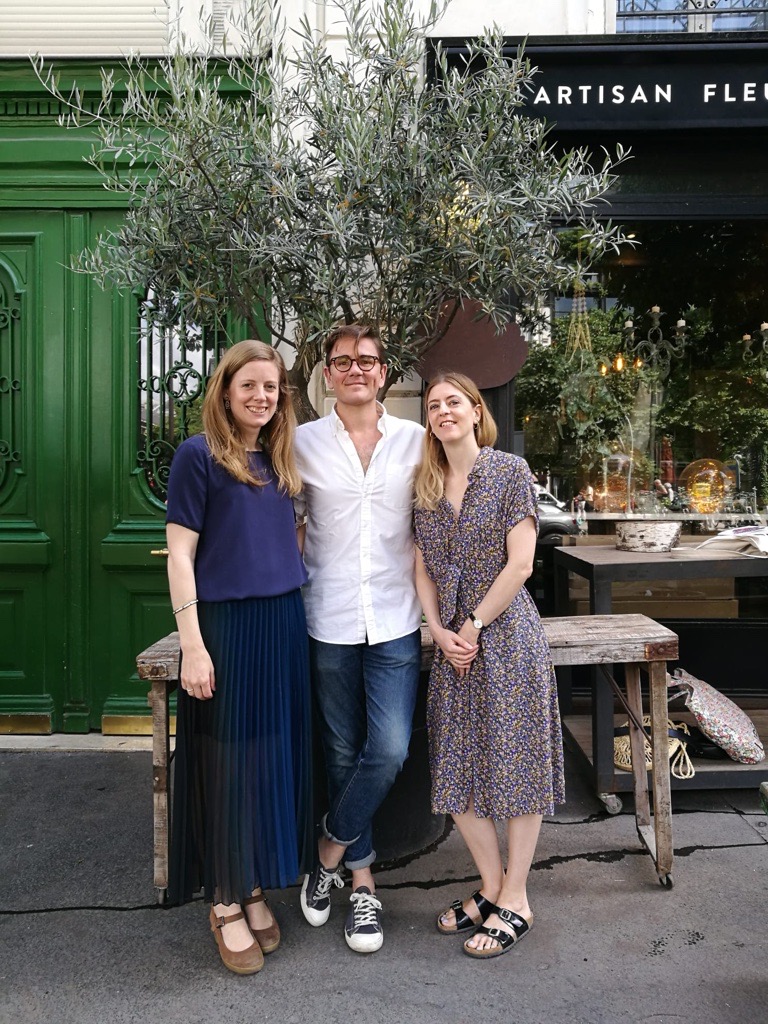 In the photo above: author Benjamin Carteret (middle) in Paris with Pontas agent Carla Briner (left) and Lisa Labbe, editorial director at Charleston/Leduc (right).
You can read more about the novel here.
Benjamin Carteret is passionate about Antiquity and Greek mythology. After training in art history and specializing in modern and contemporary art, he now works as a writer and communications strategy advisor. In 2021, he published a collection of personal photographs entitled Fétiches. He is the author of a fictional biography of the ancient poet Orpheus, Moi, Orphée (I, Orpheus), which is forthcoming in 2024 with Ateliers Henry Dougier. Benjamin is also currently working on a graphic novel project on Jean Cocteau, with the designer Gabrielle Lavoir. Persephone is his first novel. He speaks English and Italian, and divides his time between Paris and La Provence.
---
For more information about this title, please contact Carla Briner (carla@pontas-agency.com)