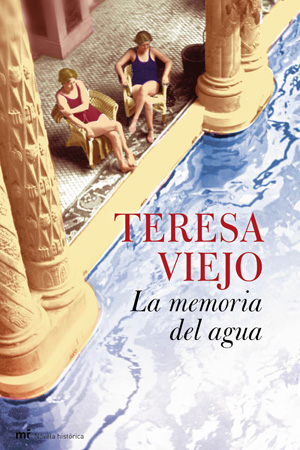 The Memory of Water
After his mother's death, Álvaro de Llano accidentally finds a letter and a photography that will change his life. He will start a tireless search in which he will meet an old woman who knows a story forgotten by everybody: the legend of the Isabela spa.
Built in the 19th century, it turned into the favorite pleasure place for the Spanish and European high class. With its splendid parties, formal balls, glitz and glamour of the 20s, La Isabela soon became a paradise on earth for many.
But when a bather misteriously dies in the inhalations room, nothing will ever be the same again.
Converted in a psychiatric hospital over the years, the walls of the old bath resort held for decades some secrets which are nowadays submerged under the waters of the Buendía's reservoir.
But what did this sanatorium really hide? What kind of scientific experiments where carried out there during the Spanish Civil War? Why is the old lady so attached to the sanatorium?
Passion, intrigue, forbidden loves, murders and the continuous murmur of water enlivens this powerful debut novel by the journalist Teresa Viejo about La Isabela, the spa that vanished under waters.
Request more information
Original Language
SPANISH | Martínez Roca/Planeta
Translation Rights
FRENCH | City Éditions
GERMAN | Pendo/Piper Verlag
ITALIAN | Castelvecchi
TURKISH | Elips Kitap
Film Rights
Other Books