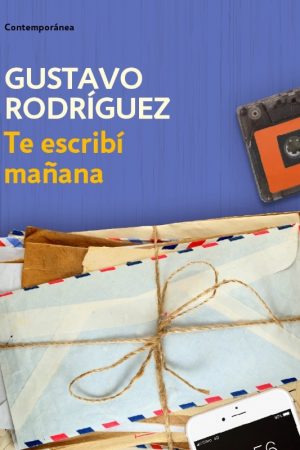 I Wrote You Tomorrow
A novel for all those who are still young at heart
I Wrote You Tomorrow tells the story of Manuel Morante, a teenager who starts receiving strange letters under his pillow. They seem to be arriving from the future, and they will accompany him throughout an important period of his life: the one when he'll live his first love, the complexities of his family (as of any other) and the first big wound.
I Wrote You Tomorrow is a novel for 14 year-olds… but if only it was only that. I Wrote You Tomorrow is also a novel for teens of all ages, and for all adults who still remember the teenager they were one day. Sweet and direct, I Wrote You Tomorrow connects directly with its readers thanks to the direct prose and the fresh of the approach.
A novel for all those who were teenagers in the '80s and remember what it was like to own your first Lacoste polo-shirt.
Request more information
Original Language
Reviews
«When you read this short novel, you think: why wasn't this published earlier? Fresh and easy, it connects directly with its readers.» El Dominical de El Comercio
«I bought it as a present, and I ended up reading it myself —and enjoying it a great deal.» Liliana Márquez
«I read it in one sitting, and my children took it away from me straight away —they also want it to read it.» Diego Uceda, businessman
«I finished #IWroteYouTomorrow and I have to say… it's beautiful.» Lu Vargas, booktuber
«I finished I Wrote You Tomorrow yesterday at 3am. Beautiful story. My eyes full of tears.» Liliana Loyola, psychologist
Other Books