The History of Nostalgia is the debut novel by Natàlia Romaní that is becoming a "hot title" ahead of publication and the buzz is spreading quickly! It's scheduled to reach bookshops on September 29th, 2021 simultaneously in Catalan (with Univers) and in Spanish (with Catedral). Italian rights have already been acquired by Salani Editore and audio rights (both in Catalan and Spanish) by Audible.
The History of Nostalgia is a novel that leaves nobody indifferent. Andrés Prieto, the Spanish translator, said:  "A breath of fresh air in peninsular literature, which intertwines in a fascinating way the United States of Auster and the Central Europe of Sebald and Zweig."
Mariagrazia Mazzitelli, Salani's publisher, sent an interesting "love letter" to the author and we're taking the liberty to share some excerpts here: "For a number of different reasons, I have thought a lot about the identity of Europe. It was therefore a great surprise to find myself in front of a novel that has such a precise focus while also telling many other stories in a magnificent interlocking. It is literature that gives Europe its identity; it is done by an author of international standing and who writes in an extraordinary language such as Catalan. (…) She does it interlocking characters, History, stories, details, fragments, by making literary characters and writers talk, even living ones, in conversations that we too would have liked to have with them. She does it by traveling through literary Europe, by seeing Europe from New York, because only from there, from the place where literature has given shape to the 20th century, you can clearly see what Europe is. Literature is traveling, literature is taking care of our lives, it is the only trick we have left to dominate passions, to make love "blanch" and to fix History. And the characters, especially the female ones, play a decisive role in defining the identity of the world... It is certainly the most beautiful Catalan book I have ever read, it makes me feel protected by literature, it makes me belong to a circle in which I like to be."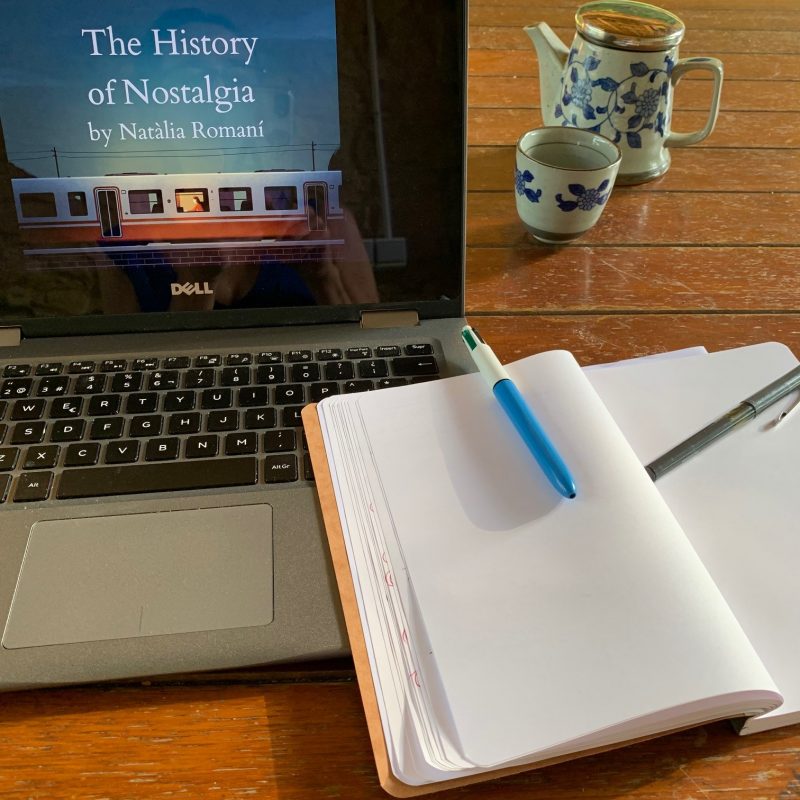 Advance Reading Copies have been sent to some booksellers across Catalonia and Spain and the reactions couldn't be more enthusiastic!
"Congratulations for having found this pearl! I can't wait to have the book in my hands and to start recommending it!", said Marta Ramoneda, from Llibreria La Central in Barcelona.
"It's our Bolaño", said Toni Ferron from Foster & Wallace bookshop in Vic.

And what's the novel about? Natàlia Romaní is a journalist from Barcelona that is flying to New York. Sitting next to her in the airplane, she comes across the neuropsychiatrist Michel Roux, who runs a residence in Humboldt, Iowa. From this serendipitous encounter, she is assigned a strange job: to write letters to the daughter of one of his inmates: Laura Parker, who has not seen her mother for over thirty years. In order to do this, she'll  have to meet a whole universe of people and to dig into personal diaries... From Subotica in Serbia, to Park Slope in New York, Pembroke University in Massachusetts, London, Sarajevo and its war, the Trieste of Claudio Magris, Zagreb and its Museum of Broken Relationships, Iowa and its endless plains. Memories and more memories. The Shoah and Vienna before the Shoah. Inhabited with real characters and imaginary ones who are no less real, reality and fiction merge in personal diaries and interviews following one another to create this spool of thread that is someone's and everyone's life.
For more information, please contact Anna Soler-Pont.