Sara Lövestam is a very prolific and original author, a unique voice in Swedish language that at the Pontas Agency we're very proud to represent internationally. On April 15th, 2021, Ljudet av fötter (Patter Of Feet), the first installment of the so-called "Trilogy of Monika" by Sara Lövestam was published in Swedish by Pirätforlaget. The second installment will be published in September 2021, and the third and last one in 2022.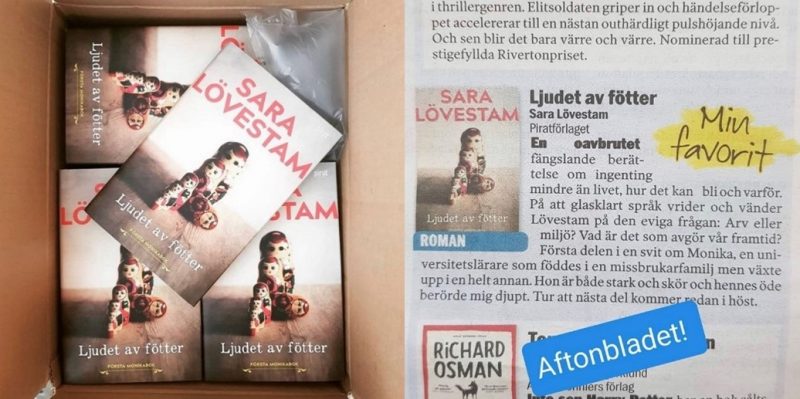 The novel tells the story of Monika, who was only ten when her father died in a motorcycle accident and left her and her brother with a mentally fragile mother, unable to keep it together and take care of them. Soon after the family was split, and Monika was sent to foster care. Today, she is 41 years old, has a stable life, a doctorate in mythology and works at Stockholm University. And for the past 11 years, her body has refused to become pregnant. As Monika undergoes her fourth IVF treatment, she is struck by a sense of rootlessness, thinking back at the child she once was. Who is she? And if her prayers get answered and she ends up being pregnant this time round, what will she tell her child about their heritage? As Monika embarks herself on a quest to untangle the history of her biological family, she will find a story full of lies and betrayal, hope and joy, abandonment and survival, love, and a glimpse of the darker side of Swedish history.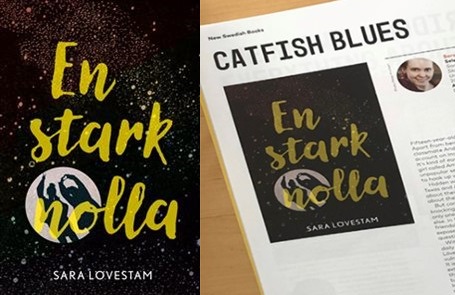 The three books of "Trilogy of Monika" are the novels the author is most proud of, by far, as she says. She has put a lot in them, they are also the most personal ones to date. Sara Lövestam (born in 1980), was a Swedish teacher for immigrants before she became a full-time novelist. She writes novels for adults and teenagers, and very successful grammar books. Her fiction stands out for being original, accessible and for breaking down barriers. Many of her books feature outsiders and marginalized characters as their protagonists.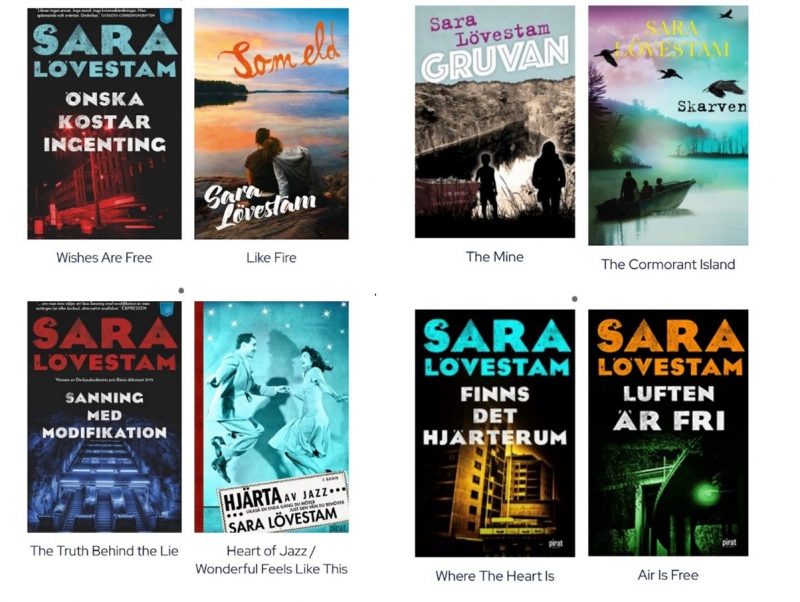 Sara's previous novel was En Stark Nolla, a Young Adult fiction novel that we've translated as Catfish Blues. Texas could never approach André, not in the classroom. But what if, instead of a scrawny boy with badly dyed hair, Texas was a cute girl with dimples? Would that get Andrés attention? Texas creates a fake account on Instagram, using stolen pictures from an unknowing accomplice: a girl named Hilma. But as it turns out, Hilma too has her secrets… Soon enough, Texas finds himself caught in a tangle of identity, and finds both friendships and love at stake. It´s a playful, funny story, perfect for the times we're living, that is published by Lilla Pirätforlaget. Translation rights have already been sold into French (Hélium) and Dutch (Querido).
For more information about any of Sara Lövestam's titles, please contact Maria Cardona.