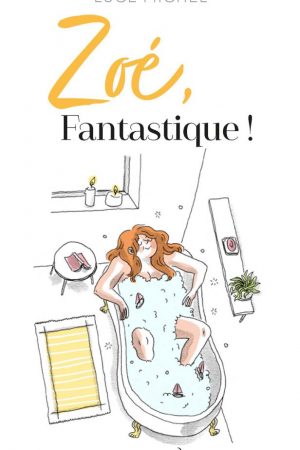 Zoé, Fantastic!
#3 of The Lola & Friends Series
At the age of forty-five, Zoé has been married forever – according to her single friend Lola. In fact, Zoé and Pierre have been together for twenty years and live with their three children in a typically bourgeois bohème Parisian neighbourhood. Zoé eats organic, she cycles, she believes in hands-on parenting. Her dirty secret? Self-help books, which she devours in the bath on the rare occasions that her family allows her any peace.
Then Pierre drops a bombshell ("the problem is us") and everything changes. Suddenly confronted by the distance that has crept between them, Zoé – with the aid of her beloved self-help bibles and her best friends Lola and Alice – must work out what matters most to her, and how far she will go to save her marriage. A clear-sighted exploration of how relationships evolve with the passing of time, Zoé is also a joyful and witty celebration of female friendship.
Request more information
Original Language
FRENCH | Pygmalion / Flammarion
Reviews
«This modern Parisian version of Sex and the City is funny and poignant, with a contemporary feel.» Lucky Sophie
«Luce Michel pays tribute to the diversity of women and to female friendship … I loved Zoé.» Valmyvoyou Lit
Other Books