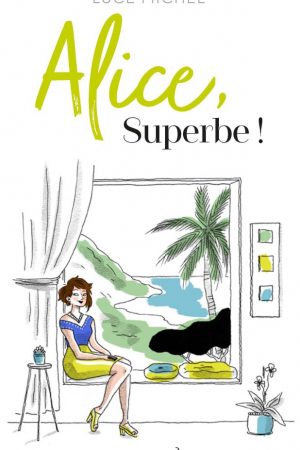 Alice, Fabulous!
#2 of The Lola & Friends Series
Fabulous! tells the story Alice de Saint-Vincent, one of Lola's best friends. Alice is older than Lola (of course, she is not going to admit her age: she is a woman for God's sake!). She grew up in Lyon. Despite her aristocratic name, her family was not rich, but she always had high expectations.
She and Lola became friends when Alice married Arnaud on a whim. They were young and Alice hadn't realized Lola was deeply in love with Arnaud. The marriage didn't last more than a week.
Alice is currently married to her third husband, Jean-Charles. He is a wealthy businessman, and Alice enjoys playing the socialite in their huge apartment in the heart of Paris. Lately, she has decided to be a writer after reading some children books to her daughter, Bethany. Since she knows everyone in town, it has not taken her long to sign a deal with a publisher.
Alice is also a huge fan of horoscopes. This is her dirty little secret. She checks on a daily basis what the stars have in stock for her. Depending on what she reads, she can cancel an appointment, take a plane ticket to a sunny island or stay in bed. Yes, her addiction runs deep.
Request more information
Original Language
FRENCH | Pygmalion / Flammarion
Other Books