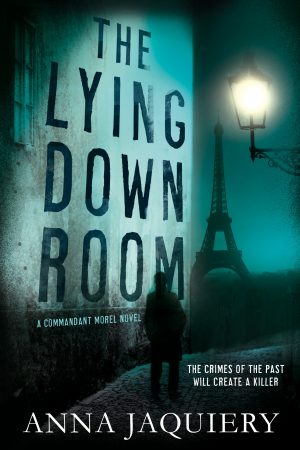 The Lying-Down Room
Book 1
At night Armand lay in bed with a sadness in his heart that ballooned until there was room for nothing else.
He thought with horror of the lying-down room . . .
Paris, in the stifling August heat, Commandant Serge Morel is called to a disturbing crime scene. An elderly woman has been murdered to the soundtrack of Faure's Requiem, her body then grotesquely displayed.
At first this strange case seems to offer few clues; and Morel has problems of his own. His father - always a great force in his life - is beginning to succumb to senility; and he is unsettled by the reappearance of the beautiful Mathilde, the woman he once loved. Only origami can help calm the detective and focus his thoughts on this troubling crime.
As the investigation progresses, the key suspects to emerge are a middle-aged man and a mute teenage boy who have been delivering religious pamphlets in the city's suburbs. But as more elderly ladies are targeted, Morel will find his enquiries leading him back into the past, from the French countryside to Soviet Russia - and to two young boys with the most terrible of stories to tell . . .
An evocative, gripping crime novel with an aching heart: The Lying-Down Room is the stunning first novel in Anna Jaquiery's Commandant Morel series; perfect for fans of Michael Dibdin and Donna Leon.
Request more information
Original Language
Other Books