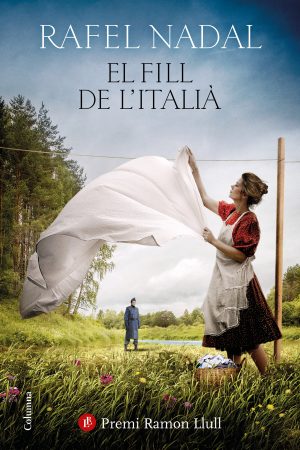 The Italian's Son
It is 4th September, 1943: the Italian Navy's newest and largest battleship Roma, slips out of La Spezia to attack a large Allied naval force. At the strait of Bonifacio, it is bombarded by the Luftwaffe. The survivors then embark on a journey that takes them to Menorca first, and then to Caldes de Malavella, a small Catalan village where they settle and wait. It's in Caldes where Ciro – one of the Italian navy men who sings Neapolitan songs – meets Joana, a married woman who plants carnations to escape an unloving husband who is rarely home.
Sixty years later, Mateu decides to enquire about and to look for the man people say is his real father. There have always been rumours at the village, and there's that old photograph of the Italian navy men about to play a football match. One looks exactly like him.
The Italian's Son is an epic journey of self-discovery, and a story of forbidden love set during the Spanish Civil War.
Request more information
Original Language
Translation Rights
GREEK | Klidarithmos
ITALIAN | DeA Planeta Libri
SPANISH | Planeta
Prizes
Winner of the Ramon Llull Award 2019
A European bestseller
Other Books