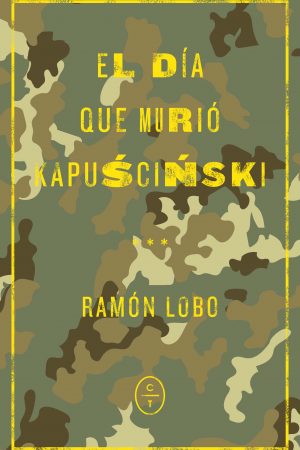 The Day Kapuscinski Died
In The Day Kapuscinski Died, Ramón Lobo, one of the most widely-known war correspondents in the Spanish language, pays homage to a profession in danger of extinction: that of war reporter.
Written with characteristic rigor and agility, the novel travels through the conflicts that brought the 20th century to a close and began the 21st. Roberto Mayo and Tobias Hope – alias Puta Esperanza – two reporters who have cut their teeth on many battlefields, covering conflicts in the world's most dangerous regions, record atrocities that would go unpunished without their words and images. They, along with other men and women who face horrors every day, form a strange tribe of nomads united by the need to bear witness to truths that others are unwilling to know: a career incompatible with love, a life as insecure and implacable as it is addictive, for which friends, family and even principles must be left behind.
This story transports us masterfully into the boundless solitude of a war reporter, a job that always entails walking in the opposite direction to the sensible people.
Request more information
Covers
Original Language
SPANISH | Círculo de Tiza
Translation Rights
POLISH | Prószynski Media
Reviews
"Ramón Lobo possesses the superior skill of placing each word in exactly the right place, without rhetoric or sensationalism, to express precisely what he sees, hears and feels" José Saramago
"His name carries professional prestige beyond the medium with which it is linked. Someone who is respected for his career, who doesn´t rest on his laurels and continues to explore new paths"  Mikel Ayestará
Other Books