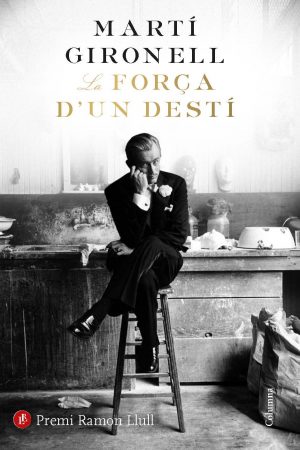 Stars in his Eyes
From the fascist Franco regime to Hollywood's glamour—an epic historical novel based on the meteoric rise of one of the world's most celebrated restaurateurs.
Ceferino Carrión is desperate for a new life—one of opportunity, fortune, and fame. But he knows he'll never find this life in war-torn Spain. With his home country under the heel of the devastating Franco dictatorship and call-up papers on his doorstep, Cefe knows there's only one thing he can do: run.
A new life awaits in America, as does a new name—Jean Leon. From the concrete valleys of the Bronx to the sun-soaked hills of California, Jean crosses paths with legendary superstars, political powerhouses, and dangerous mobsters as he flees his past and pursues his dreams. With friends like Frank Sinatra, Marilyn Monroe, and James Dean to see him through, Jean soon gets his own taste of stardom, opening his glamourous Beverly Hills restaurant, La Scala, to nightly swarms of celebrities.
But with every new adrenaline rush of celebrity, Jean is further distanced from everyone he loves. Only in searching through his ever-receding past in Barcelona can he find the key to unlock the dream life he has risked so much to build.
Request more information
Covers
Original Language
Translation Rights
BULGARIAN | Colibri
DUTCH | Uitgeverij Oevers
ENGLISH (World) | Amazon Crossing
SPANISH | Planeta
Film Rights
Prizes
Winner of the 2018 Ramon Llull Novel Award
Other Books