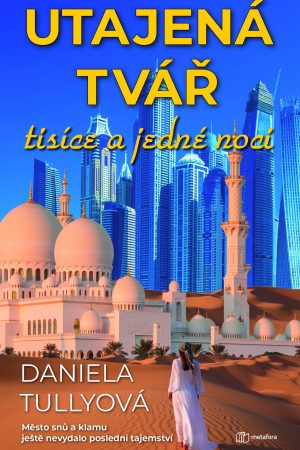 Where One Thousand- and One-Nights End
When Esther finds a mysterious and ornate, Arabic-looking box filled with photographs while clearing out her recently deceased mother's attic, her mind is filled with questions. Who is the man in the photographs standing next to her mother? Are these her wedding photographs? Did her mother live in this glamorous country, when she claimed to have never left America? Why had she never heard about this part of her mother's life, when the two of them were so close?
Determined to find the answers to her mother's past and the identity of her father, Esther sets out on a journey to the other side of the world -- to Dubai: the city of smoke and mirrors, glamour and deception. When Esther starts asking questions, she becomes entangled in a web of lies and danger, and soon realizes that some people will go to any lengths to keep her quiet.
By retracing her mother's life in Dubai, Esther uncovers the truth in unlikely places: an old colleague of her mother's, Doctor Verma; her maid, Noni; her ex-husband, Omar… And in putting the pieces of the mysterious puzzle together, she learns something that will change her life forever.
A truth darker than Esther could ever imagine.
Request more information
Original Language
CZECH | Metafora / Grada Publishing
Other Books